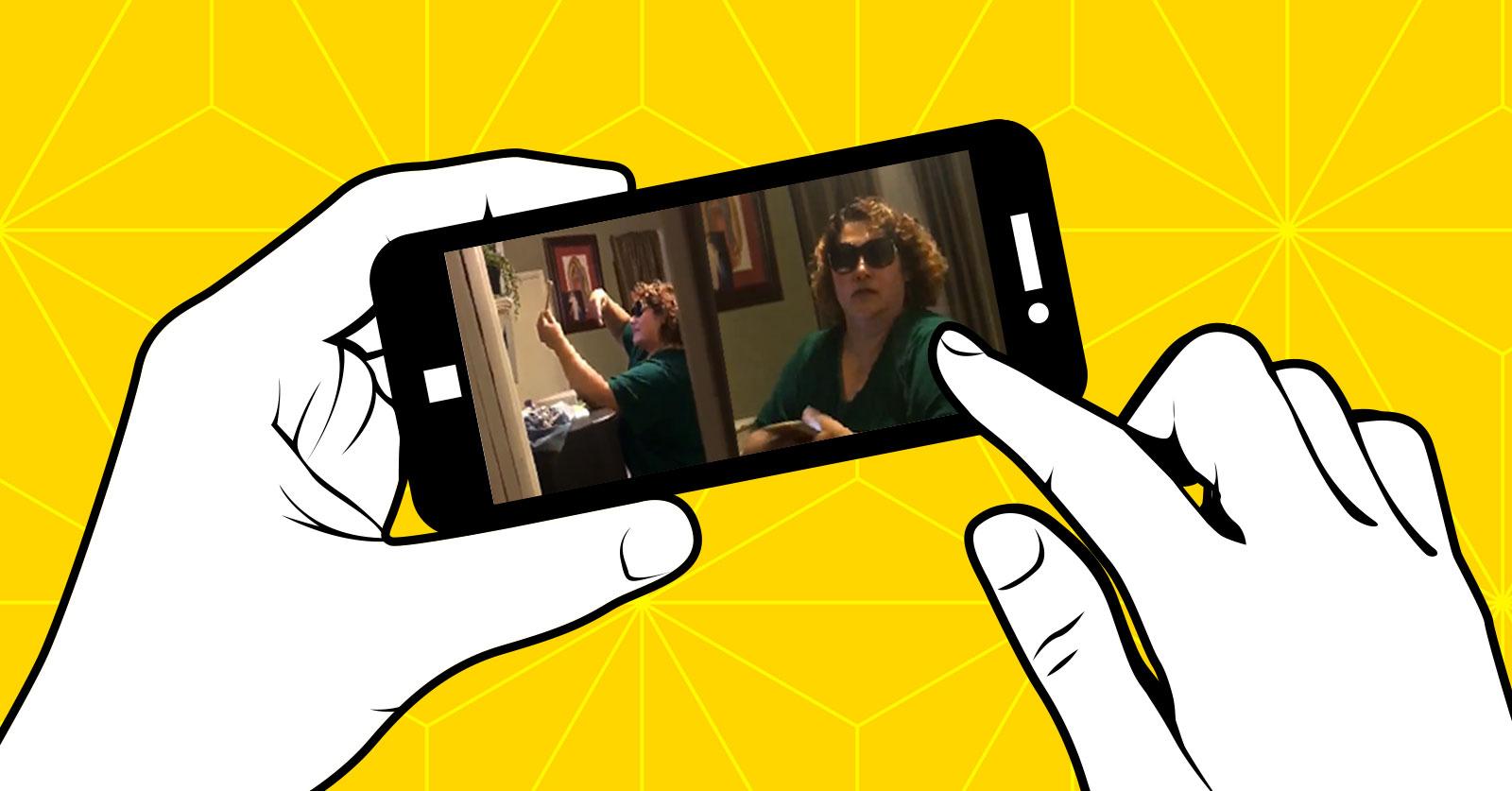 Every Parent Can Relate To This Mom Getting Busted By Her Kids While Taking Selfies
By Omar Rimawi
Let's start off with a fact many people have yet to admit to themselves: While the selfies you take may look glamorous, the actual act of you taking a selfie is anything but. Frankly, it can look ridiculous as you contort yourself to get the perfectly framed shot, trying not to look like you are taking the photo yourself (and trying to hide the fact that it took about 400 shots to get the perfect one.
For better or for worse, selfies are now part of our culture, so we tend to accept it for what it is. The older generation still gives their kids a hard time for taking so many selfies, but as tech got friendlier, even grandparents started to embrace selfies themselves. However, they aren't quite as skilled as the younger generation about making sure they're alone when they do it, as evidenced by this poor woman's reaction in the video below.
Now, the tables have turned.
Itati Lopez caught her mom unawares during what she thought was a private selfie session. She looks at her mirror, flashing a gang symbol and making a face when she realizes she isn't alone.
The poor woman nearly jumps out of her skin when she sees she's being watched — and filmed.
It didn't take long for the video to amass over 18,000 retweets and 25,000 likes. After all, we've all been there at some point in time. Everyone that saw it saw themselves in her.
She wasn't the only mom busted taking selfies by her kids, though.
Though after seeing her reaction to going viral, it might be a while until we see another tweet from Itati Lopez.