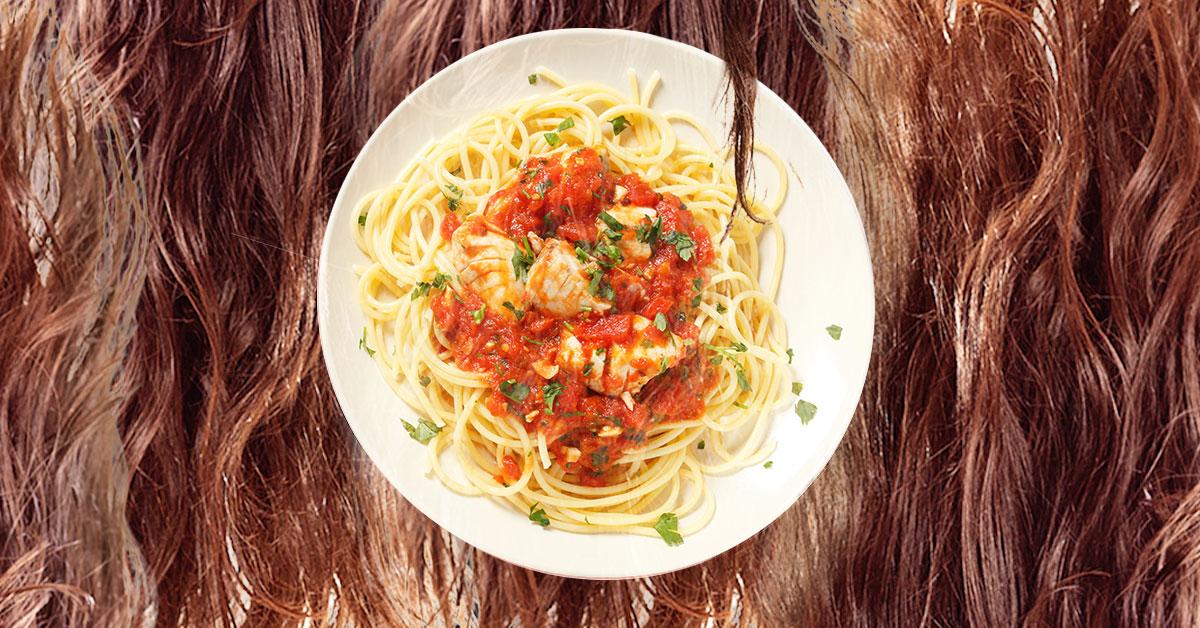 Restaurant Calls Out Reviewer Who Tried To Eat For Free By Putting Hair In Her Food
By Mark Pygas
Casa Nostra is an Italian restaurant in Brisbane, Australia. Recently, a customer left an angry review on TripAdvisor, claiming she found hair in her food and the owners refused to take the meal off the bill.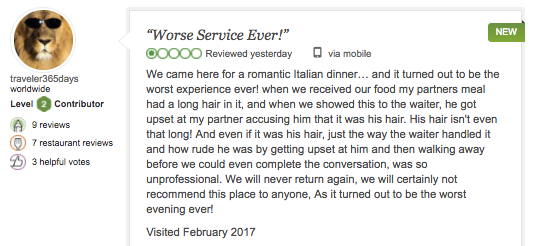 Why had owners Sarah Biuso and her husband refused to let the woman eat for free? Because the customer isn't always right. They checked their CCTV footage and found that the woman appears to grab a piece of hair from her own head and put it on the half-eaten plate.
They posted the clip to Instagram in an attempt to clear their name and have the review removed.
The caption to the video reads:
"Look what we, and other food business owners have to deal with on a regular basis. We work hard every single day to give our customers an amazing experience in our restaurant and then you find people like this who decide to try and blackmail us for a hair in their meal."
"As you can see, she put her own hair in the plate, stirred it around and insisted the waiter remove it from her as she was so offended. FYI they tried to pretend it was a man and woman, but it was two women and both wrote a review."
"We could see 101% it was the customers hair and that is the reason why we did not remove this dish from the bill. Because we did not remove the dish from the bill, they told us explicitly that they would post bad reviews on Trip Advisor, which they did."
"Trip Advisor has a no blackmail policy for reviews and if you inform them in advance, they say they will not post them. Ummm no, we emailed them on the night this happened saying the customers threatened us with these bad reviews and we gave them easily identifiable information. Yep, you guessed it, the reviews are posted on Trip Advisor for all the world to see."
"Once again Trip Advisor publishes whatever they want for the world to see with no regards to the blood sweat and tears of business owners and our complete inability to control or withdraw fake and blackmailed reviews from these sites. Trip Advisor have been sued successfully in the past over similar incidents."
Biuso has since told News.com that after several emails and local media coverage, they were able to get the reviews taken down.
TripAdvisor said in a statement:
"We take very seriously any allegations of blackmail or threatening behaviour by guests against business owners."
"It is absolutely against the terms and spirit of our site to use TripAdvisor's name to try and claim discounts, compensation or freebies that would not be available to other guests. We strongly encourage owners who have experienced blackmail to proactively report such threats before a corresponding review is submitted by using our free Management Centre."
"When reporting such threats, we advise owners to provide as much information as possible to aid the investigation efforts of our fraud detection team. They will then be able to take action to stop those reviews from ever reaching the site."