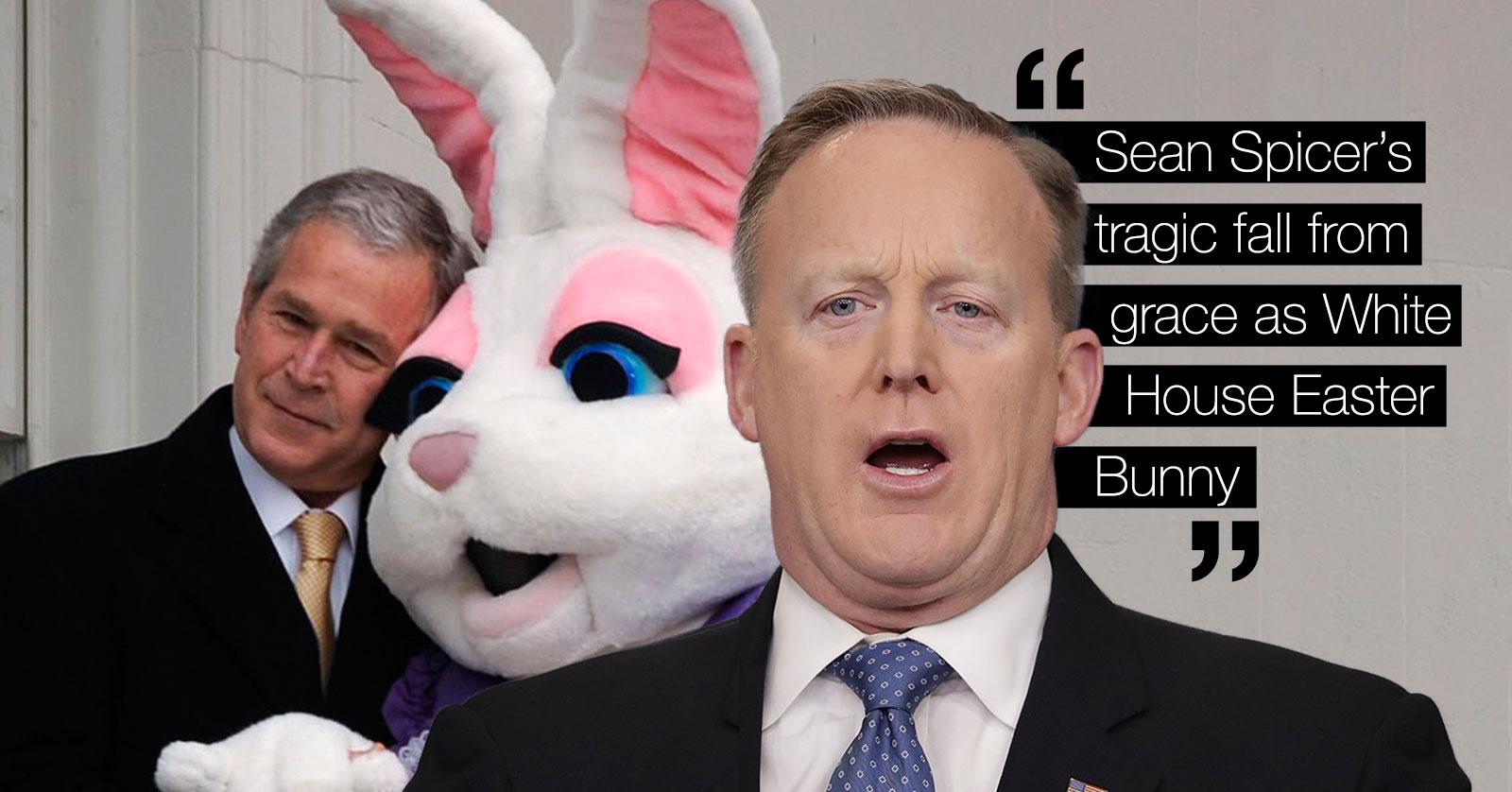 17 Absurd Headlines That Should Not Have Happened This Week March 5th 2017
By Mustafa Gatollari

Updated
The truth isn't always stranger than fiction, but in these cases, it totally is.
1. University bans phrases such as 'mankind' and 'gentleman's agreement' in favour of gender-neutral terms.
I wonder if that movie, She's The Man will be banned in the future?
2. More than 100 diners flee Spanish restaurant without paying
"They can't make all of us wash dishes in the back!"
3. Woman poisoned husband's cereal to avoid sex, say police.
4. Cards Against Humanity creator to bombard senator's office with potatoes
Senators are crazy with their low-carb diets, that'll really get them.
5. Amazon broke the internet with a typo.
6. Russian MP calls Disney's 'Beauty and the Beast' gay propaganda.
7. Local 5-year-old McDonald's cheeseburger doesn't look a day over 1.
8. Sean Spicer's tragic fall from grace as White House Easter Bunny.
9. Pence used personal email for state business — and was hacked.
This is coming from the same guy who said that Hillary Clinton should be "disqualified" for being President - and her account wasn't hacked.
10. Iowa Republican pushing education reform got his degree from Sizzler.
11. Commissioner blames 'those damn chicken nuggets' for drunk driving arrest.
12. Police say they were 'authorized by McDonald's' to arrest protesters, suit claims.
13. Sex wearable is coming to track your performance and judge you.
14. Michigan only state that allows police to have sex with prostitutes during investigations.
15. Texas Lawmakers Advance Bill That Would Allow Doctors to Lie to Pregnant Women.
16. Judge throws drunk driver's mom in jail for laughing at victim's family in court.
17. 67-year-old man dies from heart attack after catching prized Pokemon 'Lapras' at MBS.