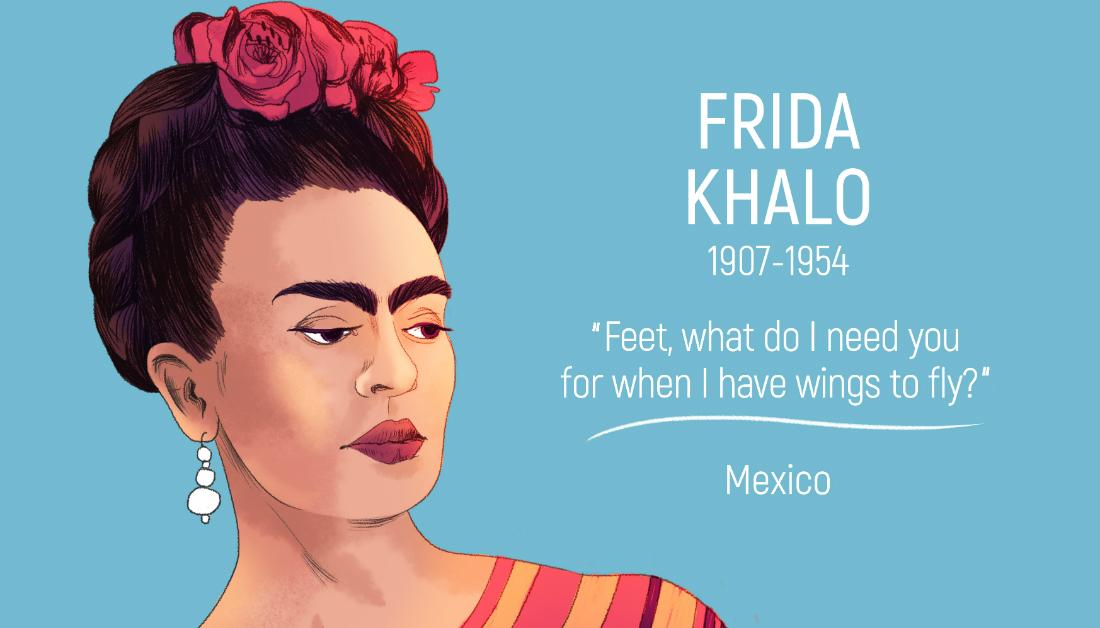 These 10 Feminists Will Definitely Get You Inspired To Celebrate International Women's Day
By Mustafa Gatollari
This Wednesday, March 8, is International Women's Day. The international holiday arose out of socialist movements from the early 20th century and evolved further as democratic nations began to adopt women's suffrage. In present day, the celebration gives feminists and activists around the globe the opportunity to venerate heroes and discuss topics with a wide range, such as women's health issues, gender-based violence, and human rights violations affecting all marginalized populations in a given country. It also provides an excuse to celebrate the women who, throughout history, have inspired us to fight for gender equality. From artists and inventors to current and past political figures, they all have inspired us with their words.
To help us celebrate the day, the peeps over at Ampersand Travel decided to put together some cool works of art honoring women from all over the globe who've accomplished incredible things. Scroll through to get inspired by women from virtually every continent on the globe. from Malala to Marie Curie.
Emmeline Pankhurst was a leader of the women's suffrage movement in England. She died only a few weeks before Parliament finally extended the right to vote to all British women over the age of 21.
Marie Curie was the first woman to win a Nobel Prize, and the only one to day to win twice. Her first, in Physics, focused on radiation, while her second, in Chemistry, was awarded for isolating the atomic element radium.
A most recent Nobel Laureate, Malala Yousefzai has inspired the world for her activism on behalf of Pakistani women. in 2007. the then 15-year-old survived an attempted assassination by the Taliban for her activist work.
Simone de Beauvoir, author of The Second Sex was once known merely as "Jean Paul Sartre's wife." However, her pioneering writing was foundational to early feminist theory.
Accountant-turned-activist Oby Ezekwesili founded Transparency International, and anti-corruption NGO. She also led the charge in the #BringBackOurGirls movement to rescue girls kidnapped by the terrorist group Boko Haram.
Mexican-born artist Frida Kahlo was a leader in Mexican folklore art whose work has inspired feminists for its interpretation of colonialism and gender disparity. Once known as "Diego Rivera's wife" her fame has since eclipsed the famous muralist.
Rosa Parks led the charge in the Montgomery Bus Boycott in 1955. She remained an activist throughout her life, working alongside Dr. Martin Luther King, Jr. and Malcolm X to achieve greater equality for people of color.
Laxmi is an acid attack survivor and activist fighting on behalf of women like her who have been maimed by similar gender violence in India and Bangladesh.