This Husband's Sweet Proposal To His Wife After Breast Cancer Surgery Raises The Bar For Relationship Goals
This adorable husband proposed to his wife for a second time after she underwent breast cancer surgery.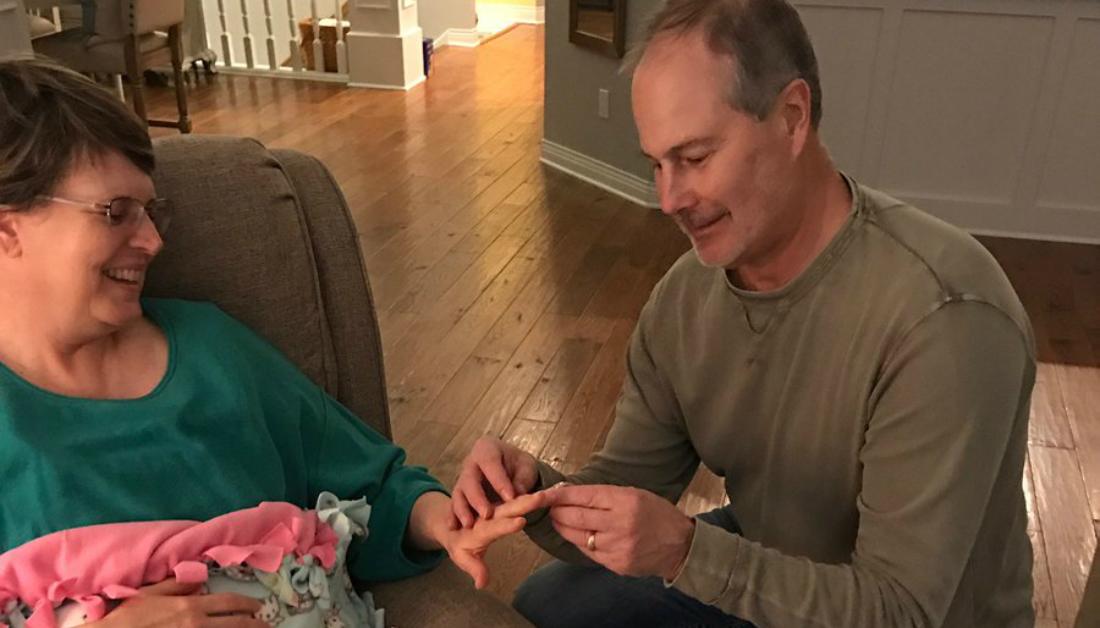 If there's one complaint I hear from married couples, it's that the "magic" is gone from their relationship.
Article continues below advertisement
The little, romantic gestures that mean the world to a person at the beginning of the relationship tend to fade away and the two people become super complacent with one another.
But if you're going to spend the rest of your life with someone, why not make it as magical as possible? Why not surprise them with little gifts or surprise visits, or any little gesture to let you know that you still love them more than anything in the world? Especially when they've undergone something traumatic.
Article continues below advertisement
Like this guy who "reproposed" to his wife after her breast cancer surgery, with a new ring and all.
"My mom is currently recovering from breast cancer surgery & my dad bought her a new wedding ring & reproposed to her & im crying," Christin Koch captioned the touching photos of her parents.
The term "Relationship Goals" gets tossed around a lot, but in this case, it's definitely warranted.
And it looks like he got her a bunch of socks too. You gotta love a man who thinks practically, too.
Article continues below advertisement
Article continues below advertisement
Twitter was absolutely floored by how amazingly cute Christin's parents are.
Article continues below advertisement
Article continues below advertisement
Again, if that ain't goals, then I don't know what is.
Based on her Twitter account, it's clear that Koch is very close to her mom. In celebration of Mother's Day, she wrote, "Happy Mother's Day to the gal who truly is Superwoman, love you my sunshine." And when she graduated from high school, Koch captioned a photo with her mom: "Not the best picture but I'm so blessed to have been raised by this great lady, don't think I would've made it through these 4 years w/o her."
We truly hope this superwoman makes a full recovery!