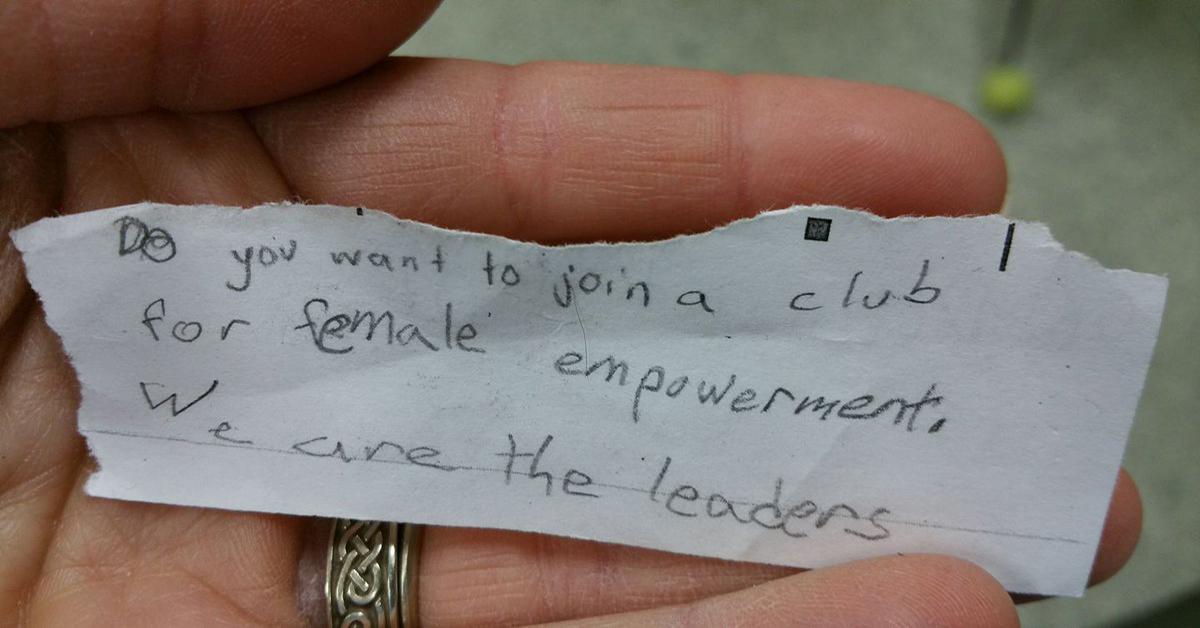 The Note This Fourth Grader Left In Her Desk Gives Us Hope For The Next Generation
By Mark Pygas
If there's one benefit from the current political climate, it's the fact that more and more women are becoming empowered and taking part in monumental events like the Women's March.
And in this day and age, it's best to start young. So twitter user Elly Zupko recently shared the adorable note that her friend, a fourth grade teacher, found under the desk of one of her students. If this doesn't immediately warm your heart and put a smile on your face, we don't know what will.
The note reads, "Do you want to join a club for female empowerment. We are the leaders."
GIRL POWER! We love that there are nine and 10-year-olds out there that want to make a real difference in the world. It makes you stop and wonder what on earth you were doing at that age.
Of course, people immediately accused the note of being fake because we can't have anything nice. One Twitter user wrote, "I just find weird that kids suddenly start speaking about politics and social justice when a kid is supposed to be playing."
People were quick to call him out on his comments.
Zupko pointed out the irony of the accusations. She screenshotted the headline of a BBC News article that reads, "Girls lose faith in their own talents by the age of six."
Others were more optimistic about the endearing note and the bright future it paints.