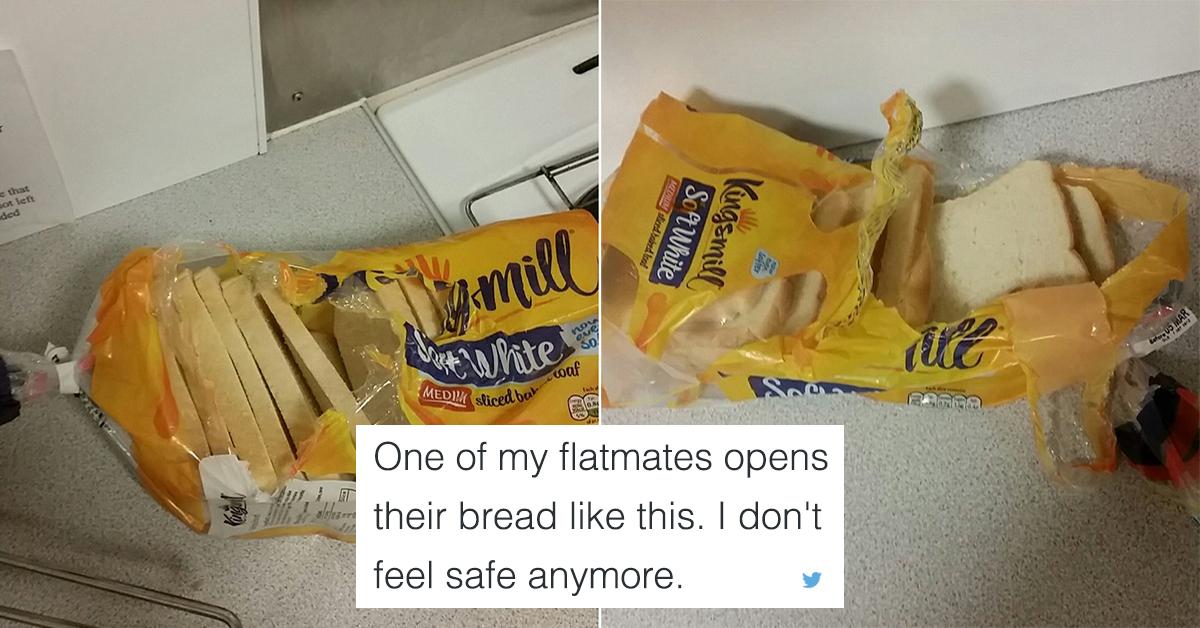 People Are Fascinated By The Weird Way This Roommate Opens Their Food
By Mark Pygas
Roommates are the worst. Sharing your home with someone who clogs the drain, eats your food, just makes you hate humans and can sometimes even end in a murder.
But Twitter user Al McKayy from Scotland may have the worst roommate in history. Why? This is how they open their bread...
"I don't feel safe anymore," he writes.
And this isn't a one-off...
People are understandably concerned for Al's safety. One person wrote what we're all thinking: "That's text book psychopathic. He could try using that photo to get him extra special help in his exams."
Another revealed that their cat opens bread the same way.
Another Twitter user suggested that he leave immediately... and take the bread AND butter with him. Someone else commented, "My ex used to do this. Enough said."
This person managed to drag Dr. Phil into the situation by saying, "your flatmate has deep rooted twisted issues that not even Dr Phil can help him."
Other monsters didn't see the issue.
One user tried to justify the roommate's actions. "that white s--ts hard to get off tho and when ur hungry u do things," the person wrote. Another had an epiphany upon seeing the tweet. "I actually do this... have I been the mad one the whole time?" he asked.
Needless to say, we won't be eating at that person's house any time soon. We're not big fans of stale bread.