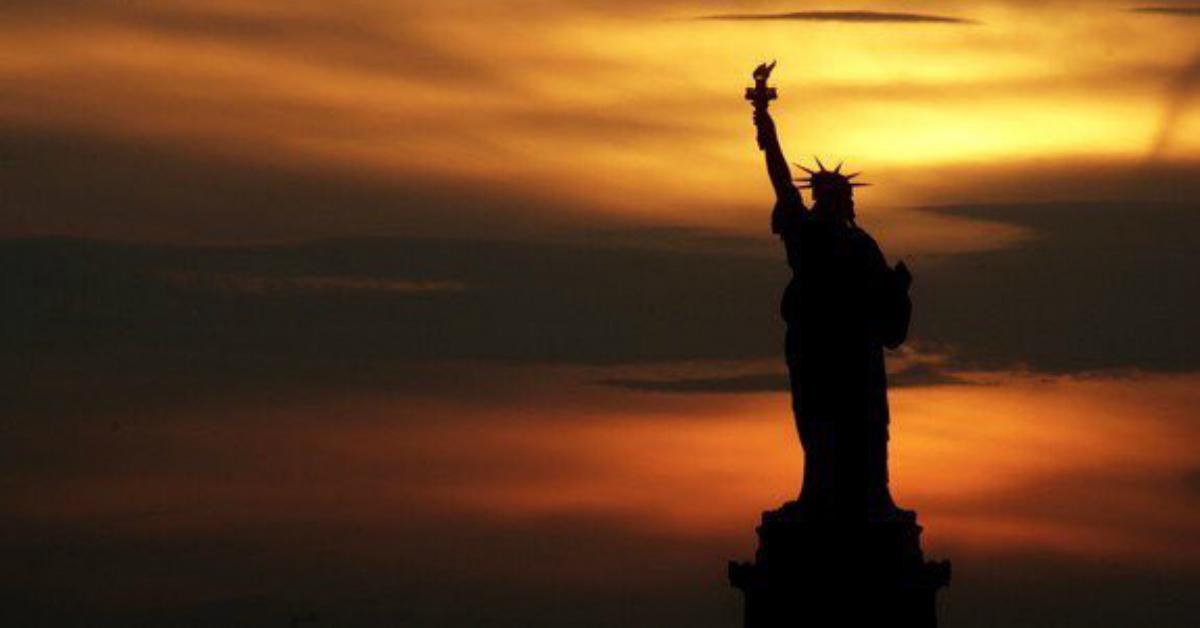 The Statue Of Liberty Coincidentally Went Dark During 'Day Without A Woman' Protest
By Mustafa Gatollari
It's officially International Women's Day, but the festivities for the day that celebrates all of the amazing contributions the women have made throughout history started way before.
Yesterday, on March 7th, when the "Day Without Women" protest was trending hard, urging female employees to skip work that day to show what life would be like without them. The protest is a strong reaction to the new restrictions being put on women's reproductive rights, including defunding planned parenthood along with Donald Trump's historically gross comments regarding women.
And what happened last night with the Statue of Liberty had many people talking about the protest thinking it was too appropriate of a symbol to be a coincidence.
That's because right before 11pm, Lady Liberty's lights shut off, with only the light from her torch and crown visible in New York's harbor. The sight sent chills down many New Yorkers' spines.
It was only for an hour or so, but people started thinking that the outage was an intentional show of solidarity with the women's protest. After all, Lady Liberty is quite possibly the most famous woman in America.
Individuals took to Twitter, taking the outage as a surefire sign.
People really wanted to politicize the outage as a symbol of women's rights.
And pictured what a giant pink pussyhat (the symbol of the Women's March) would look like on top of the statute's head.
While others had their own theories as to what happened.
As it turns out, however, it was just a regular old power outage that happened to take place last night. What a bummer.
But it still hasn't changed how people feel about what Lady Liberty truly symbolizes.