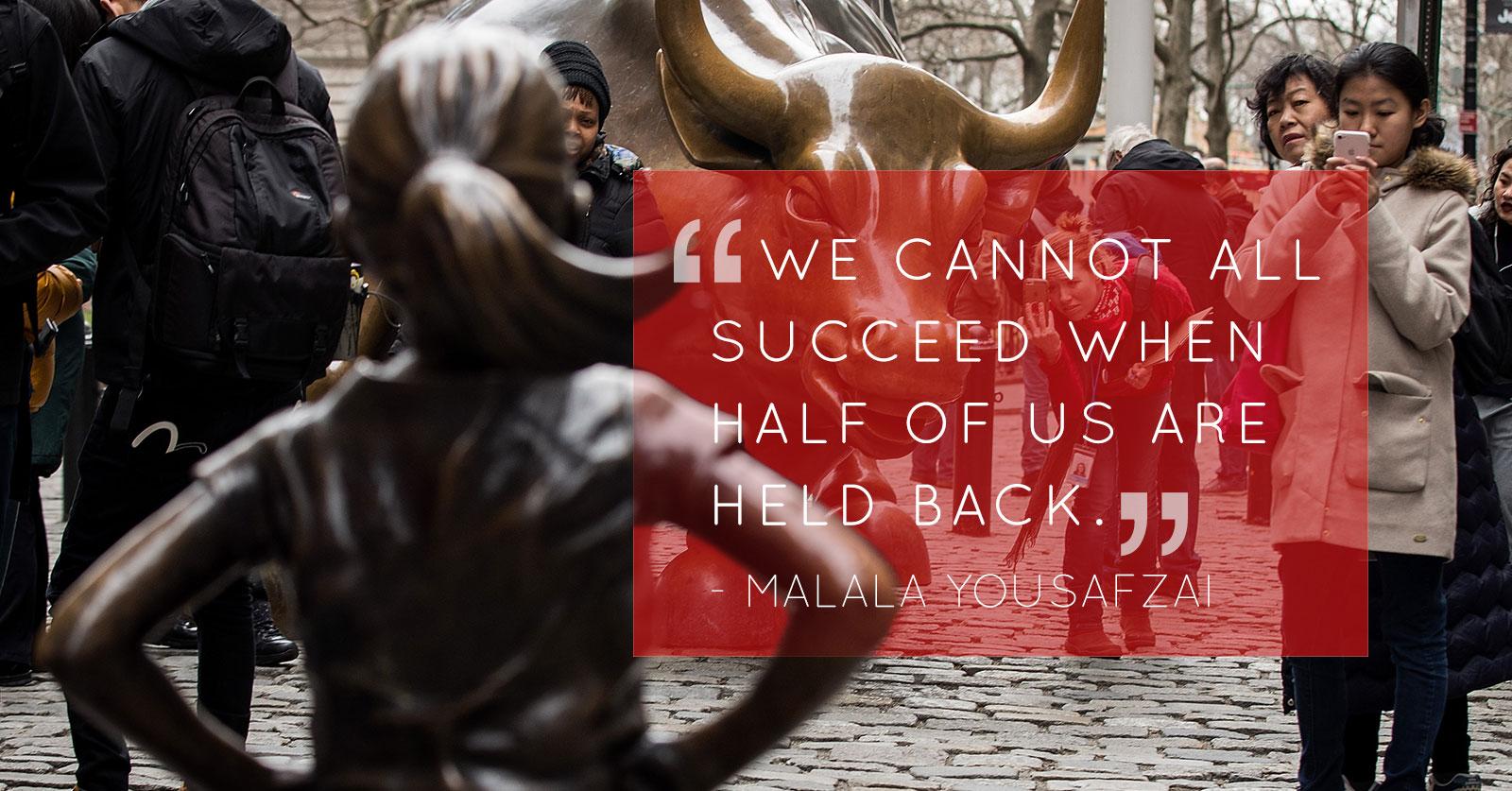 "Fearless Girl" Statue Inspires On International Women's Day As She Stares Down The Bull Of Wall Street
By Omar Rimawi
International Women's Day is in full swing, and the epicenter of the nation's oldest income generator met the day with a new face standing up to Wall Street's iconic Charging Bull.
State Street Global Advisers, the world's 3rd largest asset manager, commissioned the piece ahead of International Women's Day to coincide with their push to get more women into the boardrooms of various companies, positions that are typically occupied by good ol' boys.
In a letter sent to 3500 companies by the group, they stated that they would vote against any boards of companies that didn't take steps to increase the number of women in their ranks.
State Street wants every company that received its letter to have at least one female board member and to take steps toward fixing its gender gap, citing gender diversity as a wake to improve company performance, thereby increasing shareholder value.
Putting up the statue was State Street's way of drawing attention to a problem that just won't go away. "One of the most iconic images on Wall Street is the charging bull. So the idea of having a female sort of stand against the bull or stand up to the bull just struck us as a very clever but also creative and engaging way to make that statement," Heinel told Business Insider. "Even though it's a little girl, her stance is one of determination, forwardness, and being willing to challenge and take on the status quo."
Women of all ages posed with the statue on Wednesday, which is expected to hold its ground for at least another month.
President and CEO of State Street Global Advisors said in a statement from the company, "We believe good corporate governance is a function of strong, effective and independent board leadership. A key contributor to effective independent board leadership is diversity of thought, which requires directors with different skills, backgrounds and expertise. Today, we are calling on companies to take concrete steps to increase gender diversity on their boards and have issued clear guidance to help them begin to take action."