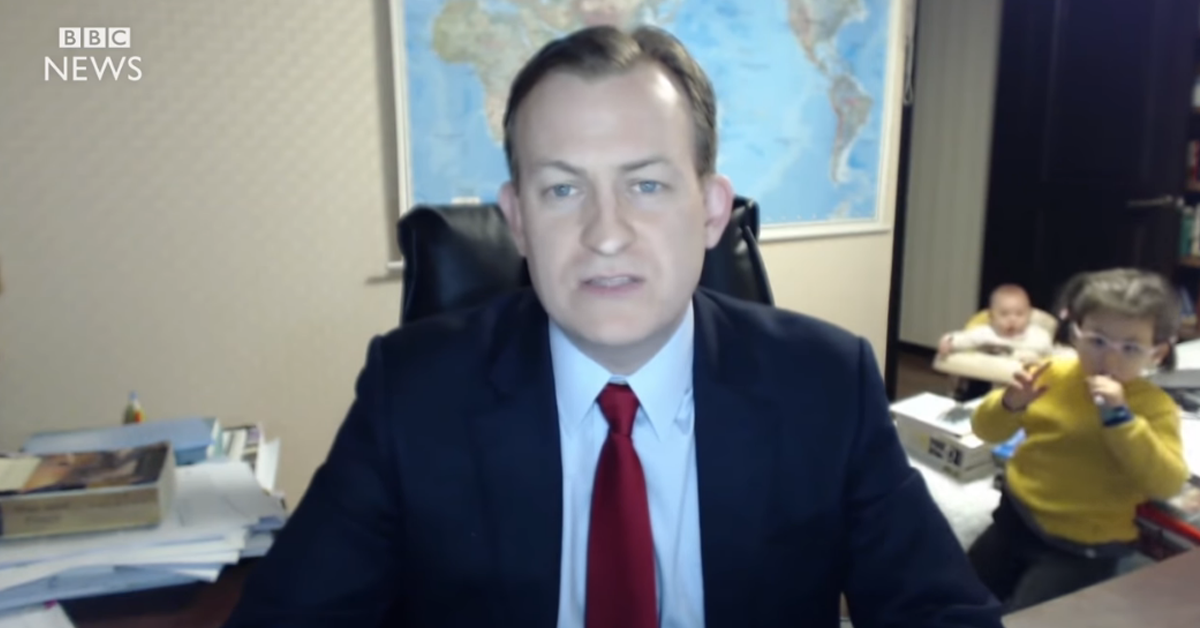 Professor's 'BBC News' Interview Interrupted By His Hilarious Children On Air
By Omar Rimawi
Live television has a lot of potentially destructive variables, and that potential increases tenfold whenever there are kids around. Political scientist Robert Kelly was giving a live interview on the effects the impeachment of South Korea's president will have on the region when the interview took an unexpected turn.
His kids barged into his unlocked home office and completely detracted the interview. His daughter Marion — who, may we add, was wearing a bright yellow sweater — can be seen opening the door and dancing towards her oblivious dad.
There's a chance that the toddler disagreed with dad and wanted to give him a different perspective on the matter.
Robert tries maintaining eye contact with the camera while handling his daughter when the youngest Kelly child decides to see what all the ruckus is about.
He has wheels and he's going mobile.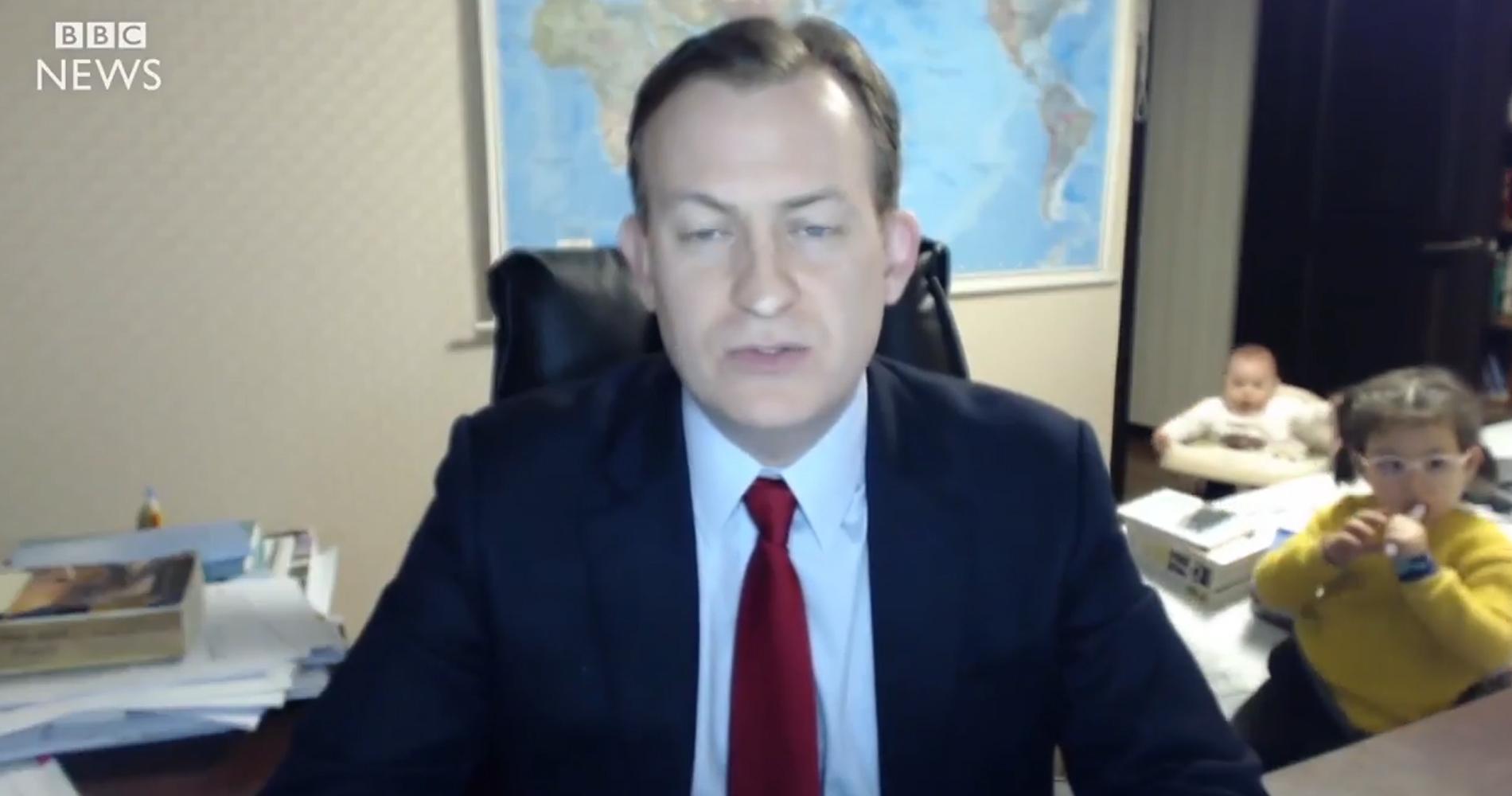 Right when it looked like Kelly was going to have to reconsider working from home, Kelly's wife dashes in and does her best #GetOutChallenge and manages to take the kids out of the room.
People who were trying to pay attention to the interview don't even remember what it was about.
Some would've liked Kelly to have handled things differently.
But most understood that he was simply in a full on panic to maintain professionalism without switching into dad-mode in front of the millions of people watching.
In an interview after the fact, Kelly recalled, "I could see the picture on my screen and so immediately saw that Marion had come in behind me. I couldn't understand why the BBC was carrying on with the interview. Maybe they realized right away that this was comedy gold." They were right about that.