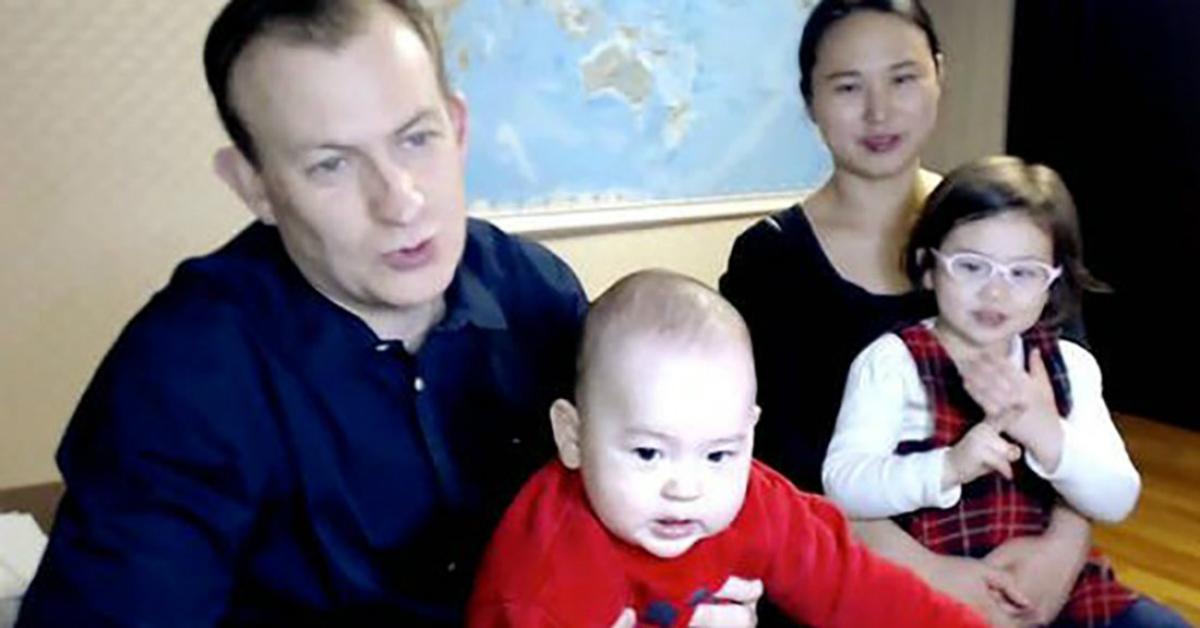 The BBC Dad Whose Interview Was Interrupted By His Kids Finally Spoke About It
By Mustafa Gatollari
If you have young children you can always count on one thing: they will do what they feel like whenever they feel like it under any circumstances.
It doesn't matter where you are or what you're doing, but if they get an idea in their head, they usually go through with it.
Something that professor Robert E. Kelly experienced firsthand when he went live on-air for an interview with the BBC and his kids walked right into his office, much to the internet's delight.
Robert and his wife, Kim Jung-A said that they've been bombarded with interview requests since the hilarious incident transpired.
He said in an interview with The Wall Street Journal that they were giving the first interview since the kids interrupted a live segment on Korean affairs.
Kelly and his wife were kind enough to answer some of the most burning questions people had regarding their clip.
Had Kelly been wearing pants?
Yes, but they were jeans.
Why hadn't he locked the door to his office?
It was something he usually does, but he forgot that day.
Did their daughter, the one in the yellow sweater from the video, always march into a room with so much swagger?
"She was in a hippity-hoppity mood that day because of the school party," Kelly told the Journal, in another apparent video interview.
Kelly even returned to the BBC with his wife and kids, intentionally on camera this time.
They admitted to finding the video pretty funny themselves and enjoyed the footage with family and friends who were tickled pink by the family's surprise appearance on TV.
They also confirmed what many commenters thought: that mom didn't realize the kids were in the room until she saw them on TV herself.
Kelly said him and his wife were "mortified" at first, but didn't scold their kids. And how could they? It was adorable, even Kelly admits it:
"I mean, it was terribly cute. I saw the video like everybody else. My wife did a great job cleaning up a really unanticipated situation as best she possibly could. . . ."It was funny. If you watch the tape I was sort of struggling to keep my own laughs down. They're little kids and that's how things are."
Kelly's been conducting interviews for six years and this was the first time his kids interrupted him. It's safe to say he'll have more bookings on TV as a result of this adorably embarrassing incident. (h/t the wall street journal)