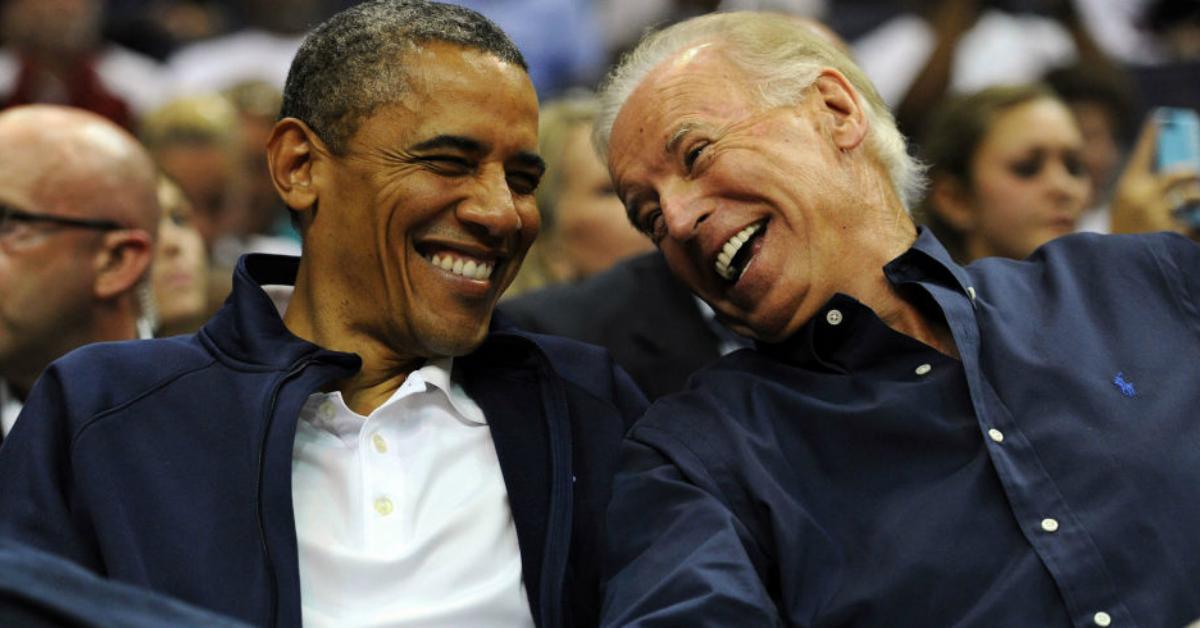 Joe Biden Revealed His Favorite Obama-Biden Bromance Meme And It's A Classic
By Mustafa Gatollari
No matter how you feel about Obama's presidency, you have to admit that when it comes to VP-President duos, it doesn't get much better than Barack and Joe.
And it's been confirmed that Biden and Obama are aware of the awesomeness of their memes. The question is, which one is their all time favorite?
Well, we can know for sure which one is Joe Biden's favorite, thanks to a recent interview with his daughter Ashley.
While speaking with Moneyish, she said that her dad "sat there for an hour and laughed" after she showed him the memes. But this was the one that stood out the most to the former Vice President.
"My parents had a nice relationship with the Obamas and still do. Dad's old school, but the other day for Sunday dinner, he wore a blue zip down," she said.
Ashley just launched her own line of socially conscious hoodies. If she really wants them to fly off the shelves, she should consider printing a few with some classic Obama-Biden memes on them.
In an interview with NBC News, the former vice president admitted, "All those memes — there are thousands of them out there — in essence, they're all true. We had that kind of relationship."
He added, "My granddaughters and his daughters are each other's best friends. They vacation together. You know, it's family."
The 74-year-old also revealed to CBS News that the president was a great source of comfort during his son Beau Biden's battle with brain cancer. "He was there for my son. He was the only one, when my son was dying, that I was able to be completely candid with," Biden shared.
We can't get enough of this duo's authentic friendship.