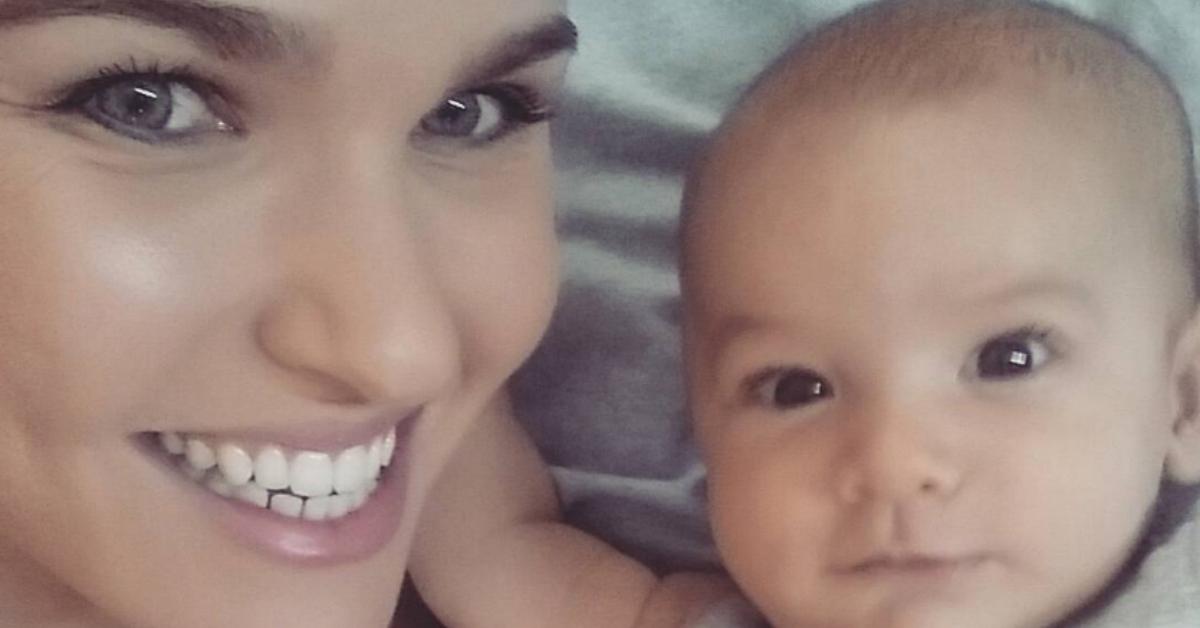 This Mom Regrets Breastfeeding, And Her Reason Will Definitely Make You Think
By Mustafa Gatollari
My wife and I just got through weaning our year-and-a-half-old son. It was pretty tough, especially the first night. You could see the frustration and anger in his face whenever he tried nursing. You could see that he felt like he was being rejected, but my wife and I stood by him and comforted him with his own sippy cup of water or milk. We stayed with him until he eventually went to sleep.
It's been a little over two weeks and our son is all but fully weaned. He stopped throwing tantrums the next day. I know what my wife went through to breast-feed him. I also know the conversations she had with her mother and friends about "naturally" feeding their kids and if you want to hear people get judgmental, just listen to a bunch of mothers criticize other moms as being "lazy" for not taking the time or effort to breastfeed for all of benefits that come with it.
But this mother who breastfed her child is now saying that she regrets that decision in a candid Instagram post.
Her reasoning is as follows:
I wish I never breastfed my baby. A strong statement and many would disagree but here's why... 3 weeks post stopping breastfeeding with my 4 month old I am a completely different person. I'm a better mum and better wife. I have more energy. I actually have gaps where bub is NOT on my body so I get to miss him a little. I have more time for my other son. I am more affectionate towards my husband. I don't dread going out in public. I enjoy my clothes again as I'm not leaking everywhere or having to wear uncomfortable maternity bras. I'm able to leave the house by myself without getting anxiety. I'm able to go to the gym again. I know I will cop alot of negative comments about this post but I think its important for mums to know that they have choices. There are so many different ways to be a mum. But what many mums forget is that MUM HAS TO BE HAPPY TOO. #breastfeeding #bottlefed #mum #baby
People were applauding her honesty and willingness to address such a big "mommy stigma."
Bravo! I always feel like I have to explain why I "quit" breast feeding after 3 months. Giving some excuse that gets me off the hook from mommy guilt. Truth is, it's easy to come up with some legit excuses; I delivered at 32 weeks and my son spent 6 weeks in the hospital. I constantly pumped trying to get my supply up; when he was big enough, we tried to actually breastfeed once or twice a day in the hospital. And when he came home I tried for a over month to establish breast feeding. Each feeding took at least an hour and a half; 30-40 minute trying to breast feed, then my son would still need a bottle and then I would still need to pump because his suck was insufficient!!! First week out of the NICU and he lost weight. When I tried pumping alone and bottle feeding, I was only making enough to make 2 bottles a day. Frustrating, upsetting and guilt provoking. But, on top of that, I felt more connected with my child when I saw him successfully sucking on a bottle looking happily at me. So, while I have plenty of reasons to justify not breastfeeding, truth of the matter is , I never felt as connected with my son as I did when I knew he was getting the nutrition he needed. And that is the bottom line. Feed and nourish your child the best way you can!!! And feel proud of it! Enough of the mommy guilt! In so lucky to have family and friends who listened and supported me in the decision to stop breastfeeding. And like you, I woke from the fog a few weeks later such a better mom!!
Thank you for this! I made the choice to Not breastfeed my 2 children, I have family and friends that question my decision however I knew what was best for me and my children.
No judgement here! Rock on with your mum self. 💗
@maddi_and_lloyd im so happy im not the only one feeling like this i have 4 children and i breastfed the youngest to and i would tell people its terrible, you cant sleep cant eat cant shower cant washbyour hair right have no energy or desire to do anything else besides decided what can you sneak and do today before the bby awakes 😂 now she is 5 months old and she is on the bottle and im working and happy 😂💪😉
While others called her "selfish" and said that she was ultimately caring more about her self than her own baby.
Selfish, Selfish, Selfish. Yes mom needs time too, but you can get that AFTER breastfeeding. It is only for a short time in the scheme of things. A year of sacrifice for lifelong long benefits for the baby (and the mother). Just selfish she puts going to gym above her baby.
If mom is mentally depressed then she should get help, and if she has to go on medication then that is different. But otherwise BREAST is ALWAYS best when Mom eats a healthy fat diet.
I had postpartum depression too, but found help but never stopped breastfeeding.
Found this post from news site and was compelled to commit because this women seems way more concerned about her appearance then the health of her baby. It's just selfish and sad when lots of moms wish they could breastfed.
At the end of the day you can go to exercise classes and breastfeed (I did). There are plenty of support groups out there that suggest clothes that are pretty and good for nursing. You can put your younger baby in a sling and spend time with your older son.
Do you feel like the criticism is too harsh? Or should she be thankful that she was able to breast feed her child?