Someone Turned This Stump Into A Real-Life 'Giving Tree' And We're So Nostalgic
After a tree was cut down in Oakland, Calif., someone turned the stump into the "Giving Tree" from Shel Silverstein's classic children's book.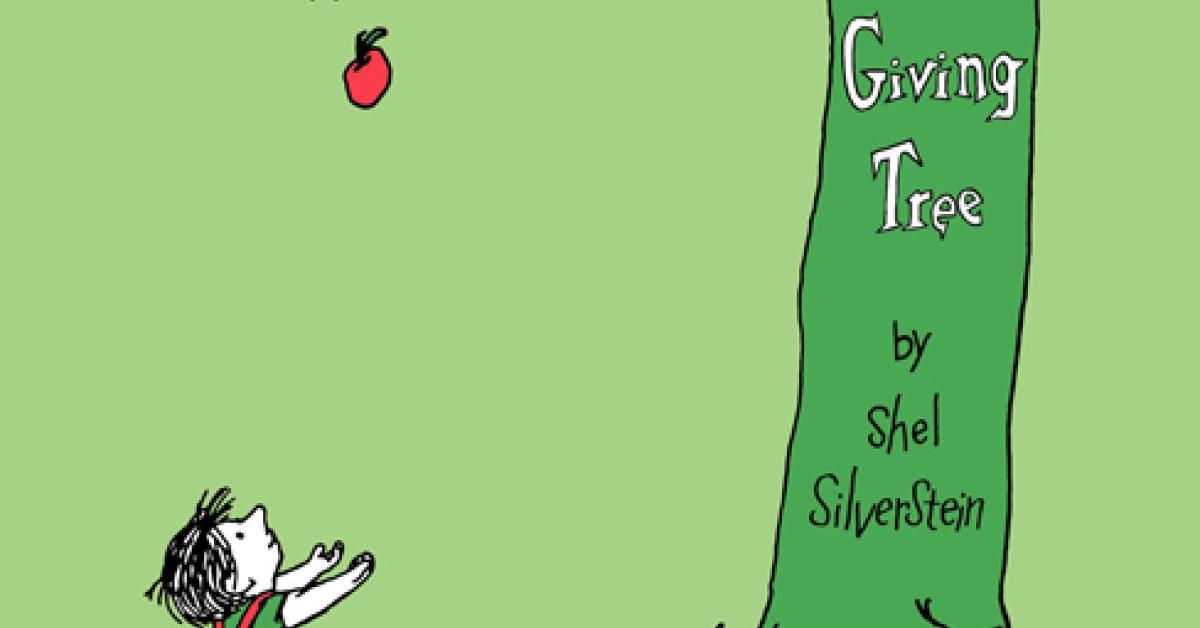 Chances are if you remember your childhood, then you remember the books of Shel Silverstein, especially The Giving Tree.
Article continues below advertisement
Now, I only pretended to know how to read the book, because I learned to read late in life and by the time I actually knew how to read, Goosebumps was everyone's jam, so I spent my time reading those.
I actually didn't read the book until I was in college while auditing a children's literature class. I never did sign up for that course, but reading The Giving Tree was a pretty amazing experience and I was kind of upset at my childhood self for not picking up the book when I was younger, because I knew I would have loved reading it as a kid.
Article continues below advertisement
But I can still appreciate the awesomeness that is this real life giving tree.
A tree was cut down in Oakland, California, leaving this stump that was curiously shaped like a chair. So someone up and did something awesome: they painted Shel Silverstein's words from the classic children's book right on it.
If you're not familiar with the story, it's about a tree that gives everything to a child until it's nothing but a stump.
"I don't need very much now," said the boy.
"just a quiet place to sit and rest.
I am very tired."
"Well," said the tree, straightening
herself up as much as she could,
"well, an old stump is good for sitting and resting
Come, Boy, sit down. Sit down and rest."
And the boy did.
And the tree was happy.
Article continues below advertisement
No one knows who penned the quote on the tree or if it was intentionally sawed into the shape of a chair, either.
But it hasn't stopped people from visiting the tree, making it a local landmark now.