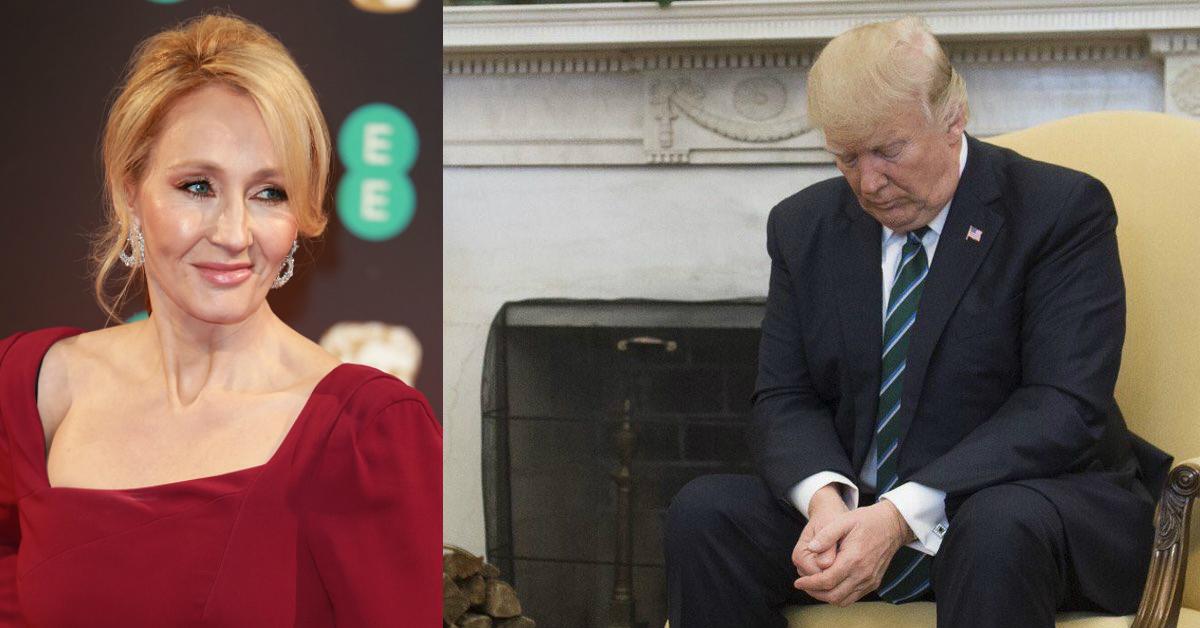 J.K. Rowling Burns Trump's Maturity After He Ignores Merkel's Handshake
By Mustafa Gatollari
The bizarre and frankly, embarrassing, encounter got people all in a tizzy on Twitter, as it was seen as a clear dig against the German politician.
And the wildly successful author threw in her two cents about the fiasco when she tweeted this perfect caption.
People pretty much agreed that Rowling hit what was going on in that photo right on the nose.
Others pointed at the obvious differences between the two people.
And in case you need a refresher of how cringe-inducing the whole thing was, just look at the video footage below:
Be on the lookout for Trump to send a tweet insulting Rowling's looks, or how the Harry Potter series is overrated.
Donald John Trump is the 45th and current President of the United States. Before taking office on January 20, 2017, having beat opponent Hillary Clinton in the electoral college but not the popular vote, Trump was a real estate mogul, and a former reality TV star.
Born in Queens, New York, in 1971 Trump became involved in large, profitable building projects in Manhattan, under the guidance of his father, real estate developer Fred Trump.
In 1980, Donald Trump opened the Grand Hyatt New York, making him the city's best-known developer.
In 2004, Trump began starring in The Apprentice, a hit NBC reality series, and later in a spin-off series, The Celebrity Apprentice.
In 2015, Trump announced his candidacy for president of the United States running as a Republican. Trump win a majority of the primaries and caucuses, becoming the official Republican candidate for president on July 19, 2016. That same November, Trump was elected the 45th President of the United States, after defeating Democratic candidate Hillary Clinton.