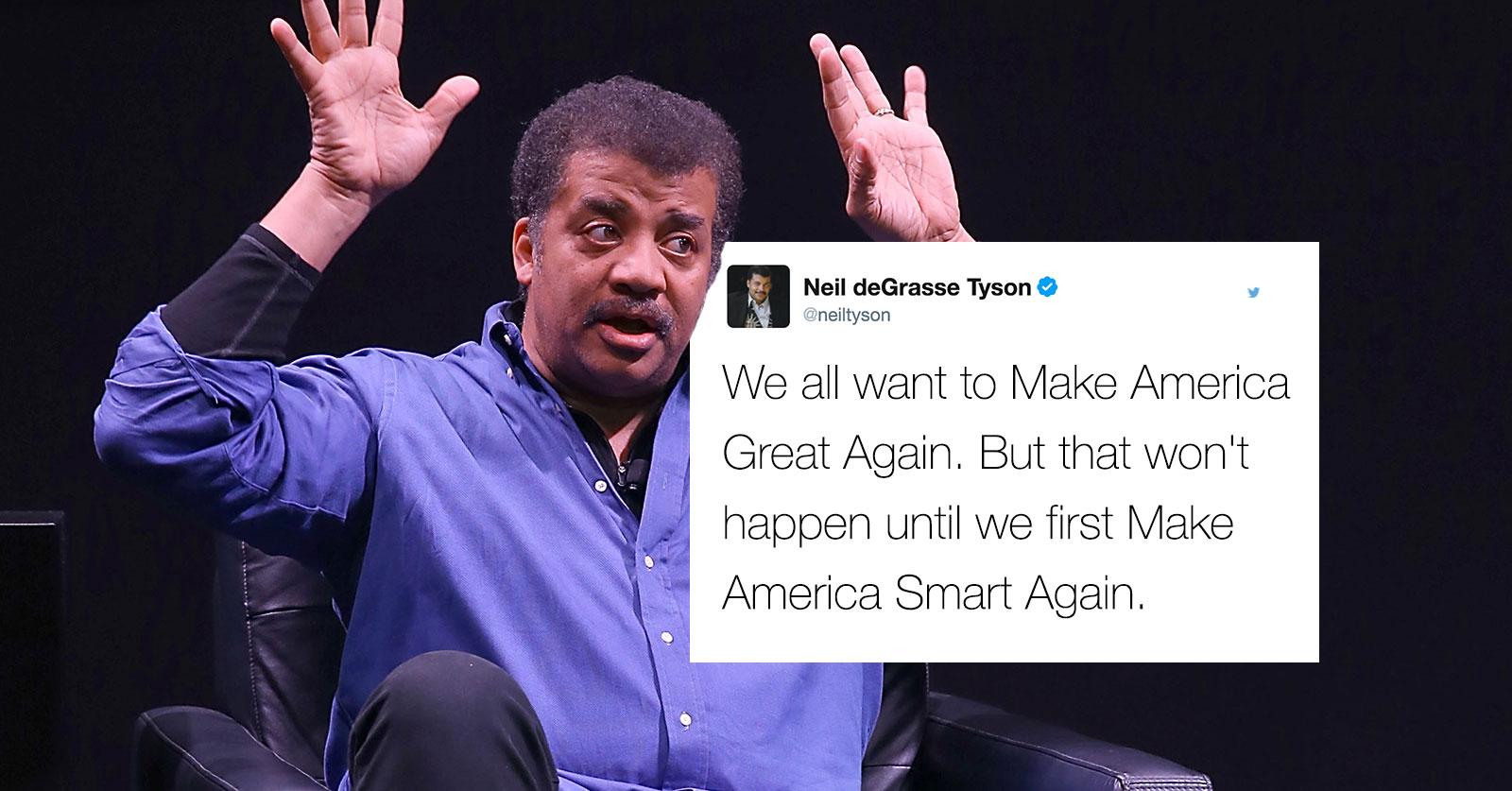 Neil deGrasse Tyson's Response To Trump's New Budget Highlights A Major Point
By Mark Pygas
Last week, President Donald Trump unveiled his first proposed budget. The proposal would cut funding from dozens of government organizations, including the Environmental Protection Agency, National Endowment for the Arts, and U.S. Institute of Peace, in favor of increasing military spending.
The proposal has divided Republicans, many of whom think cuts to popular programs like Meals on Wheels and aid for disabled children will turn their constituents against them.
And now, astrophysicist Neil deGrasse Tyson has voiced his concern about cuts to education in a series of tweets pleading with Donald Trump to reconsider and "Make America Smart Again."
Tyson's tweets have earned hundreds of thousands of retweets, and most people seem to agree with the sentiment.
Let's make America smart again.
Donald John Trump is the 45th and current President of the United States. Before taking office on January 20, 2017, having beat opponent Hillary Clinton in the electoral college but not the popular vote, Trump was a real estate mogul, and a former reality TV star.
Born in Queens, New York, in 1971 Trump became involved in large, profitable building projects in Manhattan, under the guidance of his father, real estate developer Fred Trump.
In 1980, Donald Trump opened the Grand Hyatt New York, making him the city's best-known developer.
In 2004, Trump began starring in The Apprentice, a hit NBC reality series, and later in a spin-off series, The Celebrity Apprentice.
In 2015, Trump announced his candidacy for president of the United States running as a Republican. Trump win a majority of the primaries and caucuses, becoming the official Republican candidate for president on July 19, 2016. That same November, Trump was elected the 45th President of the United States, after defeating Democratic candidate Hillary Clinton.