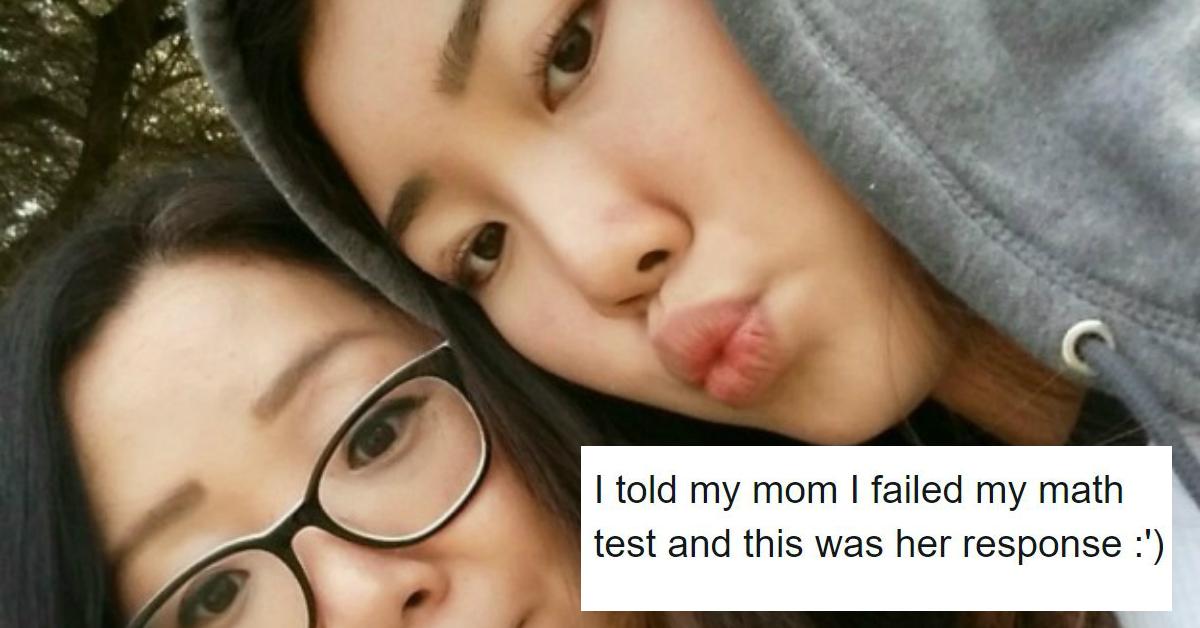 This Mom's Reaction To Her Child's Failing Grade Sums Up Good Parenting
By Mustafa Gatollari
I just became a parent 18 months ago. It tends to change your perspective on things... As well as make you worry about a hell of a whole lot.
Most of the parents I've met, people just want to provide the best for their kids and make them happy. Now, everyone's got their own ideas at how to attain that happiness, myself included, but I can safely say that the majority of parents would agree that happiness is what they ultimately want for their kids.
Although that seems like a given, I feel like few people sincerely tell their kids that. Which is why this tweet is so refreshing.
Hannah screenshotted the supportive Snapchat message from her mother. It reads:
"I don't care if you fail your math test ... I don't care if you get below 1,000 on you[r] SAT ... I don't care [if] your GPA is under 2.00 ... I don't care if you don't get accepted to Stanford ... BUT ... I care if you cry ... I care if you are stressed ... I care if you are unhappy ... I care when you get hungry even if you get hungry every 2 hours (I admit. I admit ... it can get tiring feeding you constantly) ... But I Love You."
It's no secret that teenagers undergo a lot of pressure. From hormonal changes, to stressing about which college they're going to get into, it's a pretty crazy time. Hell, the only way I'd ever want to go back and relive my teens is if I knew what I knew now. And even then, I'd have to think twice about it.
Twitter applauded her mom's adorably supportive message.
While others got real about the academic expectations their parents put on them.
Others were just amazed that Hannah's mom was communicating with her via Snapchat.
Hannah cleared up, for the record, that she's not a failing student, either.
And maybe valuing education comes easier to someone who doesn't treat it like a miserable chore. Just a thought.