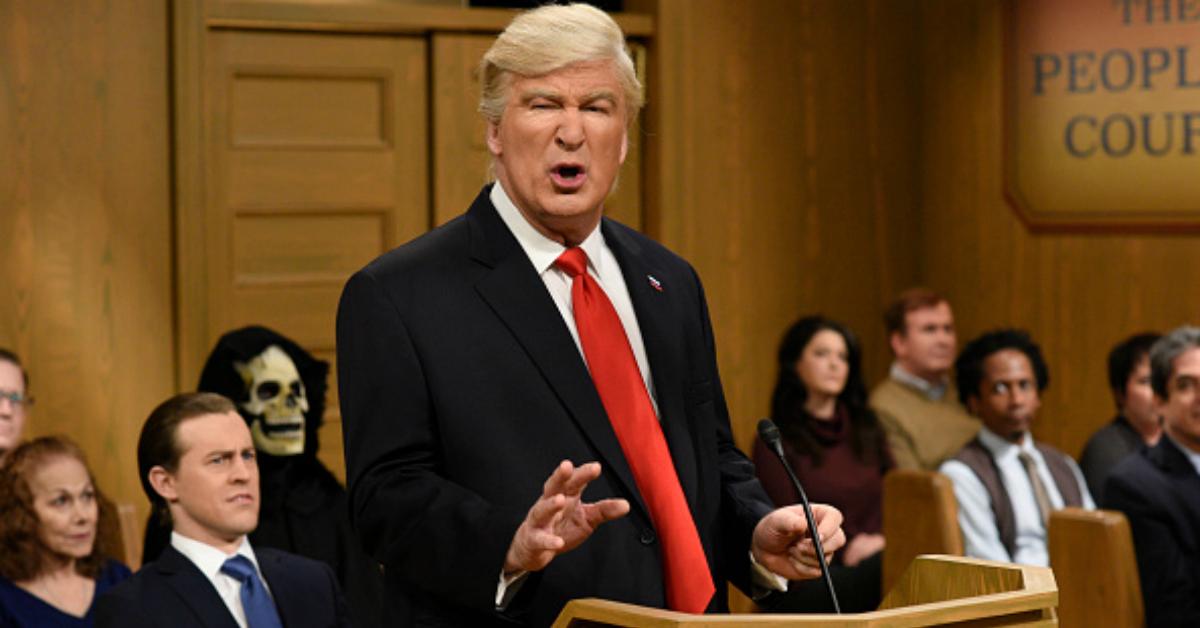 Alec Baldwin Teaches Kid How To Do His Famous Donald Trump Impression
By Mustafa Gatollari

Updated
When it comes to Donald Trump impersonations, it doesn't get much better than Alec Baldwin.
The actor ushered in a whole new audience for SNL with his epic roasts of the Donald, putting on quite possibly the most hilarious impression of the reality TV star.
Baldwin's rendition of Trump is masterful. But as the old saying goes, the true sign of a master is their ability to effectively teach others their skills.
Which is exactly what Baldwin did during the Boss Baby premiere, where he instructed a young fan how to properly do a Donald Trump impersonation.
In the video you can see the young kid enthusiastically mimicking Baldwin's Trumpisms, while the actor patiently demonstrates the various mannerisms of the Donald.
You've got the "I've just seen a ghost! Oh wait it's just David Duke."
And the "Last thing Ivanka Sees."
Seeing Baldwin get so in-depth about his mockery of Trump shows just how much work went into perfecting the impression, which is probably why he's the go-to guy for lampooning Donald.
The comedian has never shied away from sharing his rather negative opinions about the current president. "Trump was someone who, regardless of whether he was parodied or not, regardless of who did the parody, and what was written, I thought Trump was someone who was completely disqualified to be the president," he expressed in an interview with USA Today.
"I think that Trump is someone, who no matter what we did [on "SNL"], if we really had softened it — if you had someone do sketches where they exalted Trump — nonetheless, he wouldn't be happy. I don't think Trump is happy with anything said about him in the modern world or media."
He might as well keep doing that impression then.