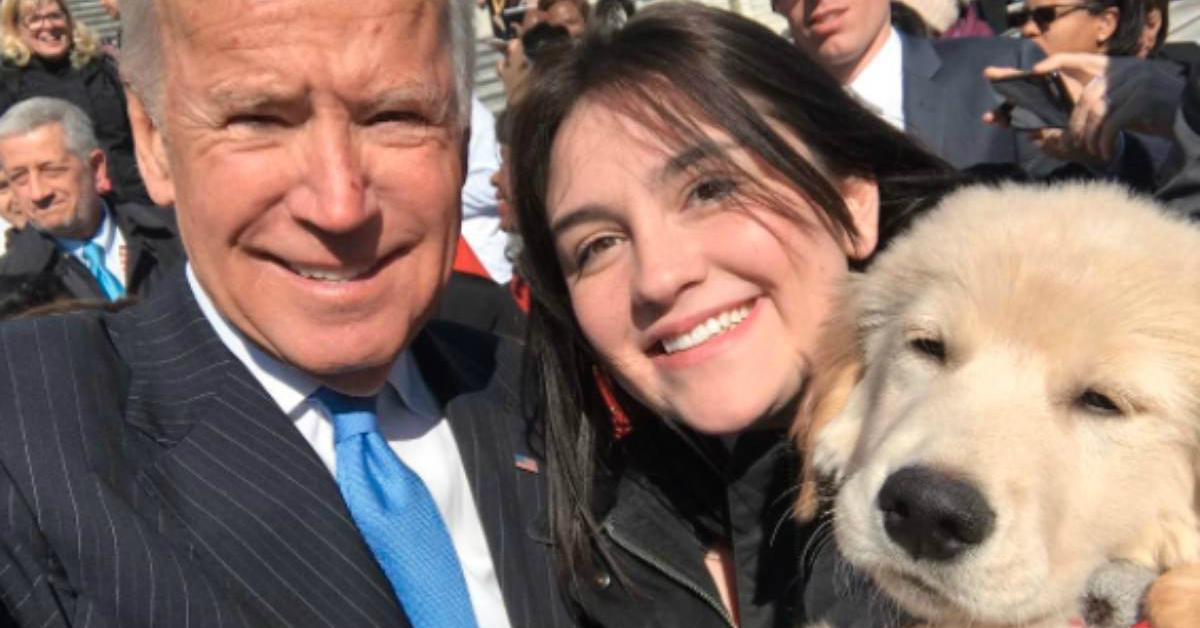 Joe Biden Met A Golden Retriever Pup Named 'Biden' And It Was Love At First Sight
By Mustafa Gatollari
His charisma and good looks had a lot to do with it. Not to mention the fact that he seems to love the memes himself and even named his favorite Obama-Biden meme of all time.
And just when you thought that Papa Joe couldn't get any cooler, he had to go and befriend a dog who carried his same exact name.
That's right, this woman named her puppy Joe Biden and he got to actually meet THE Joe Biden.
Sydney, owner of the 4-month-old golden retriever, went with her pup to celebrate the anniversary of the Affordable Care Act. In an interview with Buzzfeed, Sidney described the momentous event where Biden met Biden:
"As soon as he saw the dog during the actual speech, he pointed at the dog, tapped his friend and then started like cracking up. Right towards the end, I, like, kind of signaled him, and he, like, gave me a wink to come over.
As soon as I told him his name was Biden, he started kissing the dog, which is like exactly what I expected Biden would do.
As soon as I told him, his face lit up."
Sydney said that there wasn't a person at the celebration who was more excited to see Joe Biden than Joe Biden himself.
As if you needed another reason to love Joe. Sydney added that she named the dog Biden "just because he is probably my favorite politician and favorite elected official. I really respect Joe Biden even though I don't necessarily align with him politically." We'll take a litter of Bidens, please.