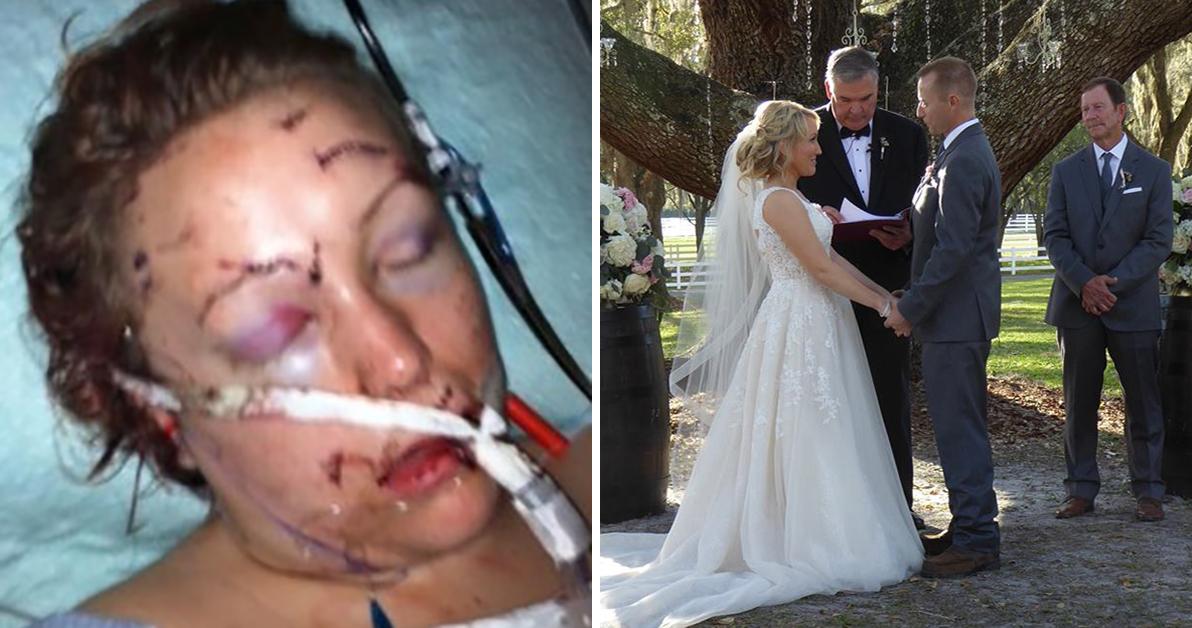 Domestic Abuse Survivor Marries Paramedic Who Saved Her Life In Stunning Ceremony
By Mark Pygas
In 2012, Florida resident Melissa Dohme became the victim of a brutal domestic attack. The woman's ex-boyfriend, Robert Lee Burton Jr., stabbed Dohme 32 times, leaving the young woman for dead.
After two bystanders called 911, paramedic Cameron Hill was the first to the scene. He told the Tampa Bay Times that "you couldn't tell she was blonde" because she was so drenched in blood. Hill resuscitated Dohme several times after she flat-lined during the journey to hospital.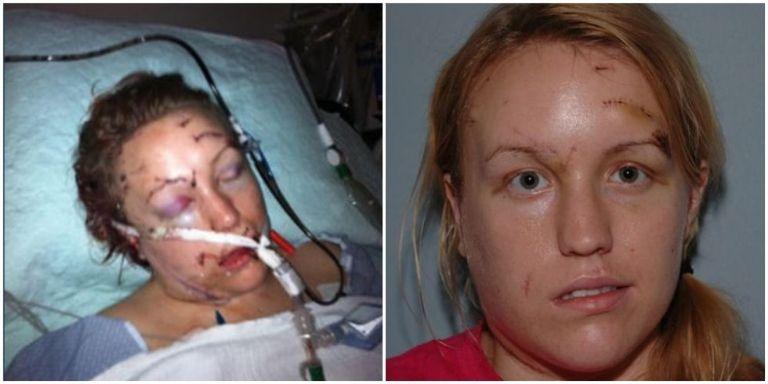 Dohme spent years recovering, needing extensive physical and speech therapy. And she was only able to push through it because of someone very special.
Two months into her recovery, Dohme met with Hill to thank him for saving her life. Within a few months, the two were dating. "When I look back on that night, I can't think of it as all bad anymore because I met Cameron," Dohme told the Tampa Bay Times.
And in 2015, three years after the horrific attack, Dohme celebrated by throwing out the first pitch at a Tampa Bay Rays game this week. What she didn't know was that it was all a set up for a proposal by Cameron.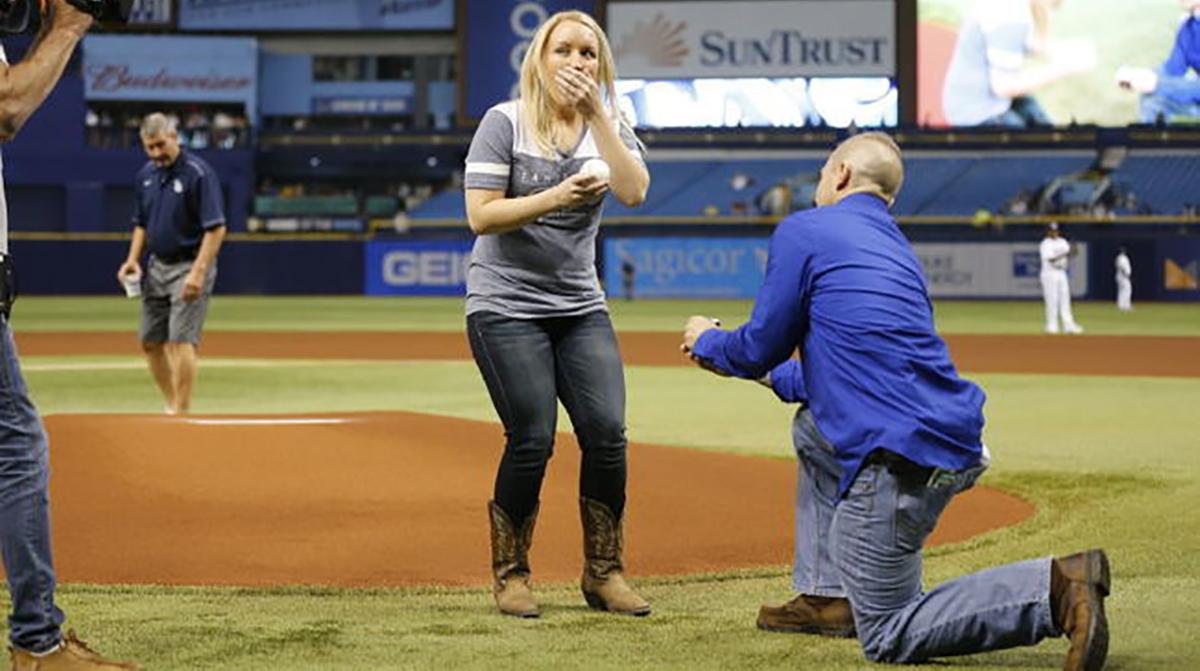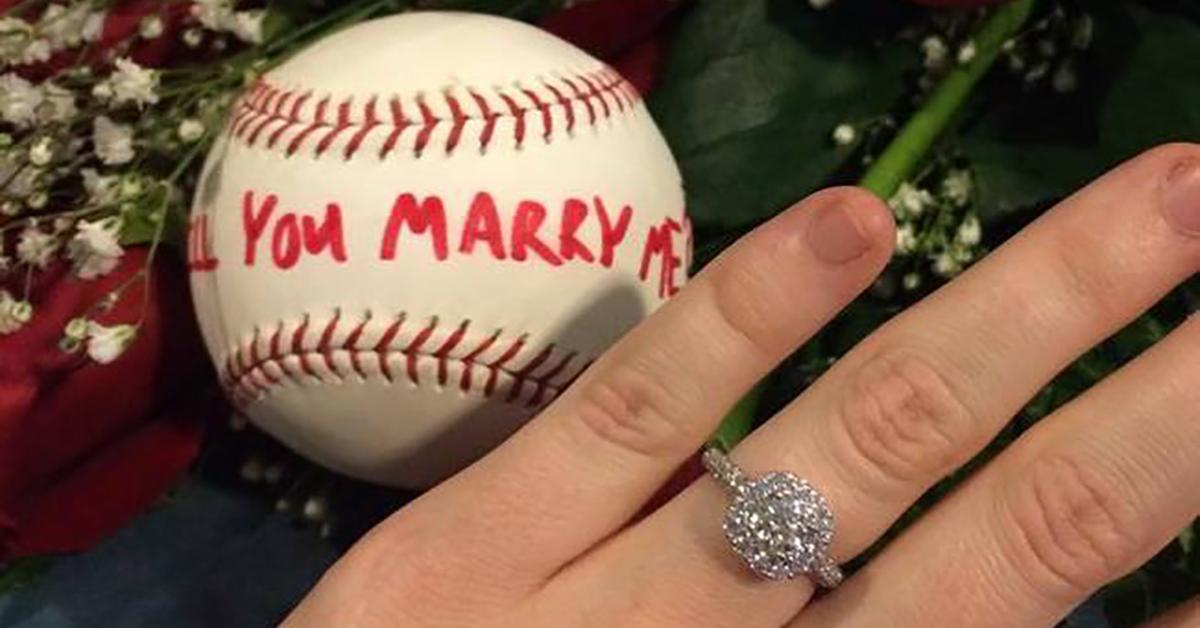 And after two years of being engaged, Dohme finally married the paramedic who saved her life at a stunning ceremony in Dade City, Florida. The two tied the knot in front of 200 friends and family members, as well as the firefighters, first responders, and doctors who helped Dohme that day.
The two waited until Dohme recovered from her final reconstruction surgery, so that she'd be unrecognizable on her wedding day.
Despite going through years of pain, Dohme told Good Housekeeping that it was all worth it.
"I would never want to go through the horrific attack again, but with where I am today, I wouldn't change it."
"It has made me into the strong woman I am today and also led me to find my purpose as a Domestic Violence Prevention Advocate."
"I know God saved me that night to be able to speak out for women who are suffering in silence, and for those who have been forever silenced because their abuser succeeded in taking their life."
"I would have never met Cameron either, so I believe it was fate that brought us together."
She went on to describe the wedding as a full circle moment, starting on the worst day of her life and ending on the best. She has a single message for victims of domestic abuse: "Life and love after abuse is possible."