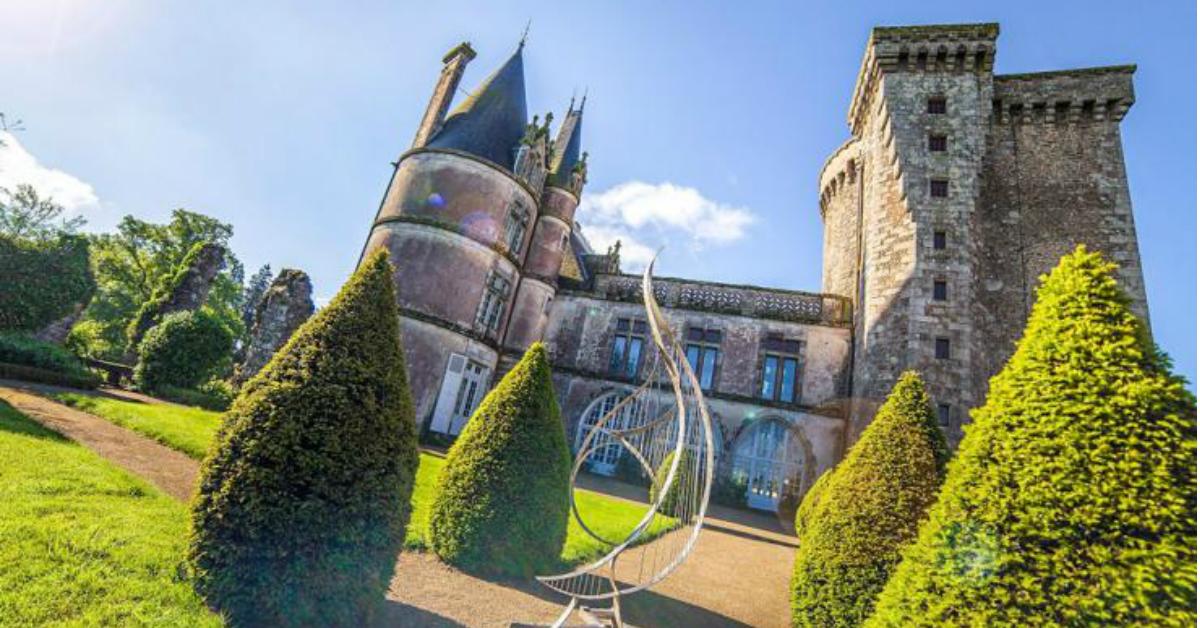 You Can Vacation In This 'Beauty & The Beast' Inspired Castle Right Now
By Mustafa Gatollari
Living in a castle is kind of scary. There's bound to be all sorts of secret trap doors and rooms. Not to mention you're constantly worrying about invaders trying to come in and mess with you, which could never be fun.
But once you get past all of the upkeep of a giant stone fortress, living in a castle could be pretty damned sweet. First you've got tons of space to run around in, and anytime anyone delivers anything to your crib you can put in the special notes section "it's the castle" and they'll never miss it.
And when it comes to awesome castles, the Beast's solitary domicile from Beauty and the Beast is right up there in terms of awesomeness. It's a shame that it isn't real though, so you can't spend the night in it or anything...
OH WAIT NEVER MIND IT'S TOTALLY REAL AND YOU CAN ACTUALLY RENT IT OUT.
Oliver's Travels has a bunch of majestic getaway vacation spots you can check out, and right now they're pimping a real-life version of the Beast's castle from the classic Disney movie that's sure to make fans of the film squeal with delight.
Imagine humming, "be our guest" to yourself while plopping down on this mattress...
Or trying the "grey stuff" (I hear it's delicious) in this marvelous dining room.
We're talking a bonafide, friggin' castle here.
So how much does it cost to frolick around in this bad boy?
Well, it's a little on the pricey side.
It'll run you about $1,762 for the week.
But I mean it is an actual, real life castle.
And it has sleeping arrangements for 10 people, so if you divvy it up and Venmo that amount, it's actually a steal.
Because who wouldn't want to wake up in a bed like this:
To go outside and see this:
It's pretty darn magical.
Located in the French Countryside of Vendee and Charente, you can still get to Paris if you'd like, too.
Oh and there's staff to help you out and tend to your needs while you live it up in the castle.
So if you're into living out a real-life Beauty and the Beast scenario, (without all the kidnapping and inter-species romance) check out the link here.