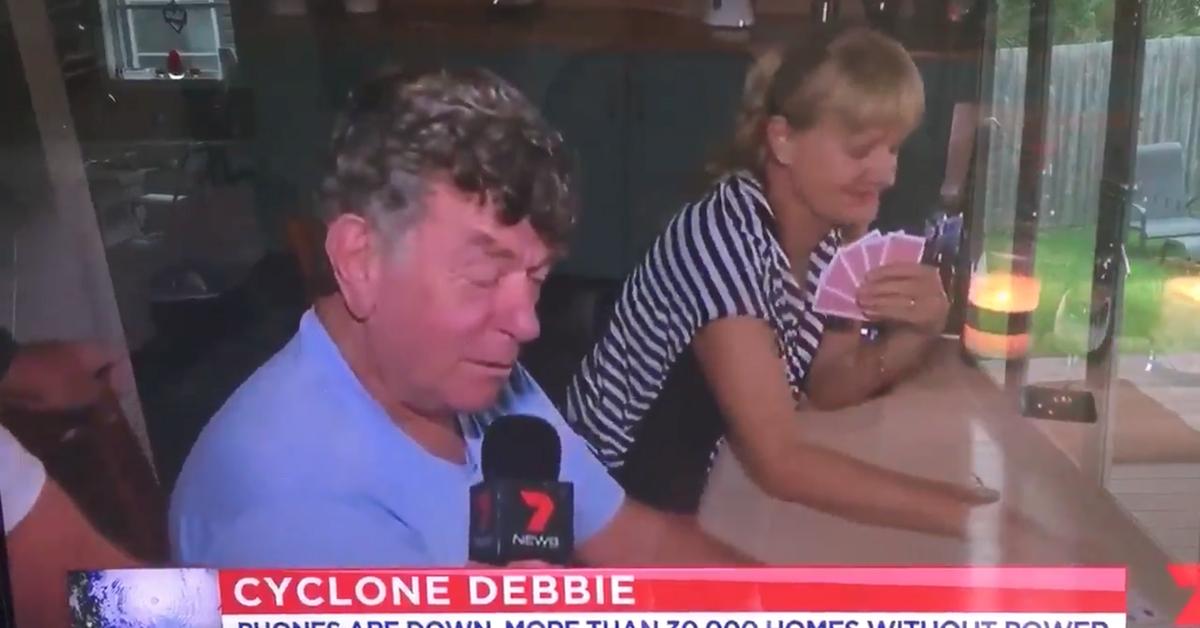 Reporter Learns The Hard Way Why You Don't Interview Australians On Live TV
By Mustafa Gatollari
The only thing I really know about Australia is the fact that it's filled with dangerous creatures. And, like most of us, some of my favorite actors come from there.
And I'm also very, very aware of the stereotype that Australians don't really give a damn about what other people think and will say whatever's on their mind.
Like this fine gentleman, who apparently has somewhat of a reputation for trolling authorities and journalists by getting drunk and acting like a member of the gentry.
Please forgive my lack of education when it comes to Aussies, but it seems like they know how to enjoy a good joke.
Like this gentleman who trolled a reporter so hard, that the sheer awkwardness of the situation was spelled out on the journalist's face.
The horror...the horror...
In the video above, the reporter is seen talking to the Bowen, Queensland local about Cyclone Debbie, a storm that caused extensive damage and 14 deaths across Australia. Needless to say, the man's 15 seconds of fame took an interesting turn:
"I finally met Debbie. I've heard about Debbie doing other things, but now she's giving Bowen a blowjob."
His fellow countrymen were proud of his response.
And others weren't surprised by the combination of IDGAF Aussies and Live TV.
On YouTube, one commenter revealed that the man's quip is actually a reference to the adult film, "Debbie Does Dallas." According to the user, the hair in the porno "looks really '80s."
Wow... the things you learn on the Internet.