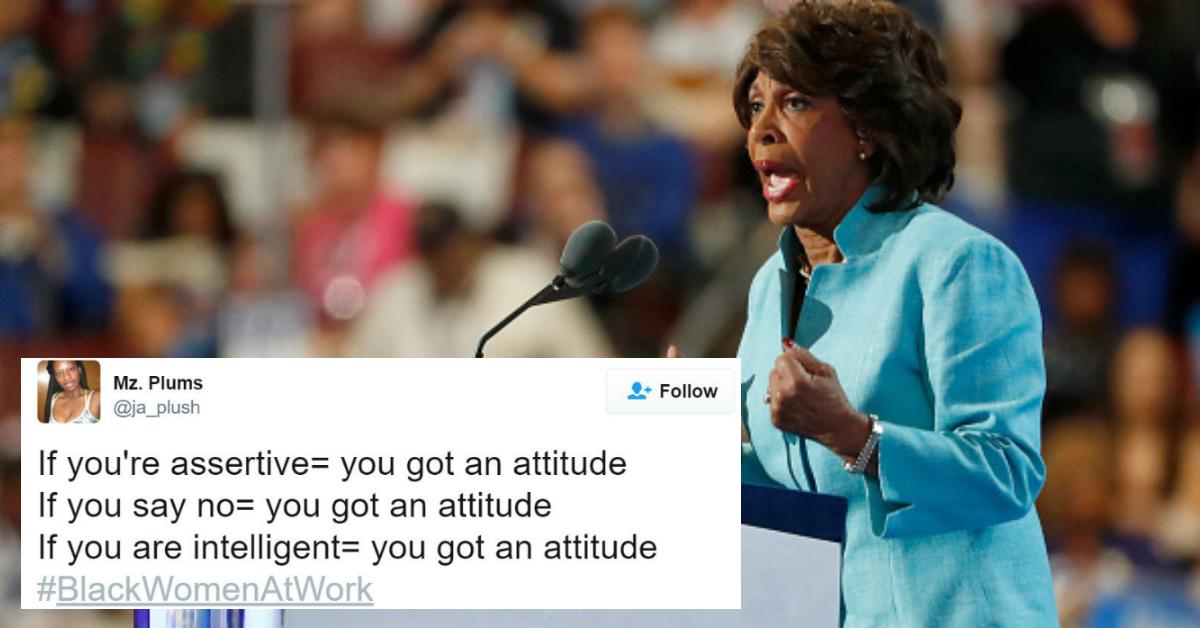 Black Women Share Their Experiences Of Racism At Work In Viral Twitter Campaign
By Mustafa Gatollari
I've never really experienced racism. Well, let me rephrase that, I've never really experienced racism that I would quantify as all that bad.
Yeah, people are always asking me where I'm from the second I tell them my name, because before that I pretty much come off like every other North Jersey slob who could pass for Italian, Greek, or Jewish. But the second people hear "Mustafa" and they see my last name, they always think I'm some Muslim-Italian dude. If they're strangers, I lie to them and say I'm Italian, but an Algerian guy named Mustafa saved my father's life when they were fishing one day, and my father named me after to him to honor the man's memory.
But when I'm being stopped by the TSA for another "random search" at the airport because of my name, I don't get so creative with my responses. I also feel like whatever discrimination I've ever faced pales in comparison to what women, especially African-American women, face on a daily basis.
And Bill O'Reilly's unbelievably jerk-faced comments on Maxine Waters' hair just reinforces my belief in that.
After his insensitive comment sparked outrage, other Black women took to Twitter to share their stories of workplace racism.
Brittany Packnett sparked the conversation asking Black women to speak up about their experiences with the #BlackWomenAtWork hashtag.
"I'm surrounded everyday by brilliant, confident, incredible black professional women who get demeaned despite their prowess. Today, I was over it," Packnett said in an interview with .
And people spoke up, including Waters herself.
Whether you can directly relate to these experiences or not, the thread is definitely a powerful, necessary, and eye-opening read.