Mom's Viral Story About Child Abductors In IKEA Is A Must-Read For Parents
Mom shares terrifying story about being followed around by two strangers in IKEA who she suspects were targeting her kids for human trafficking.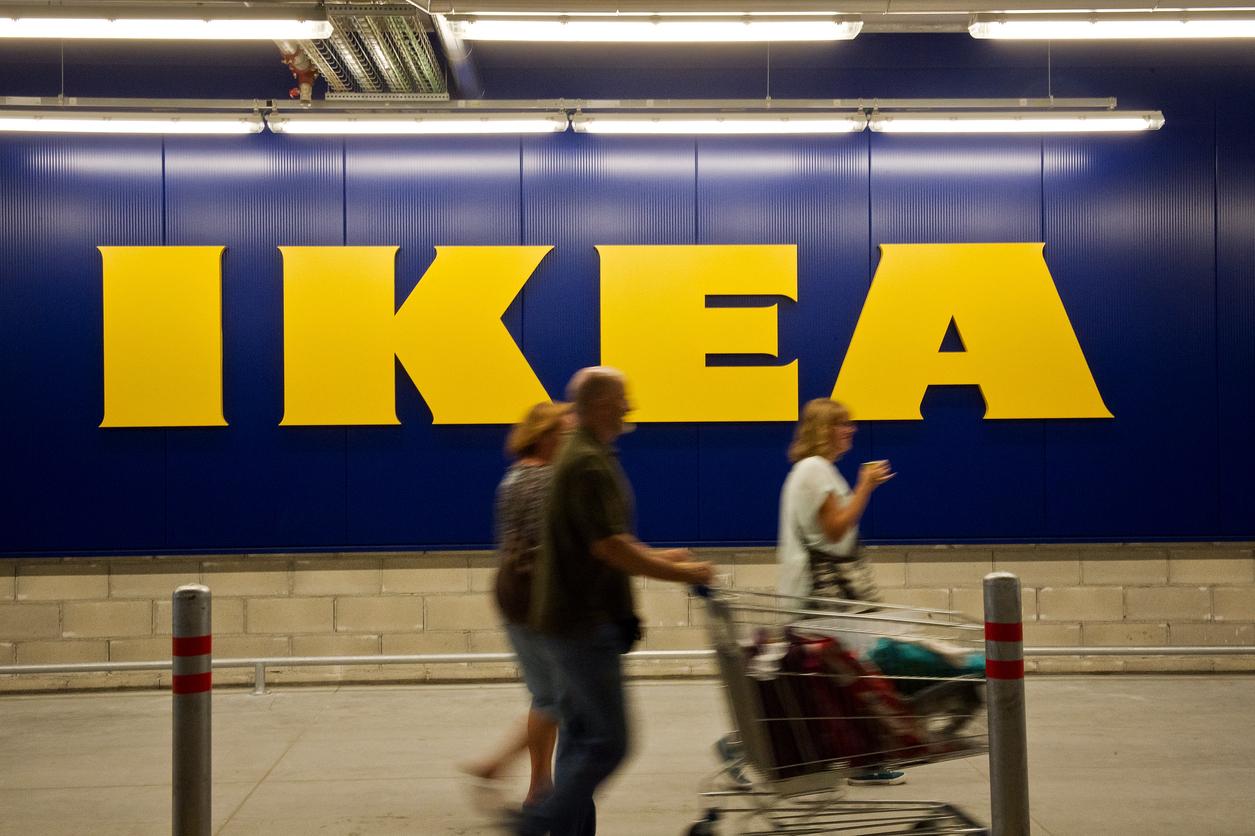 Human traffickers have some pretty terrifying methods of kidnapping their victims. One includes leaving fake jewelry on the windscreen of cars in an attempt to get women to exit their vehicles. Another similar method includes wrapping shirts or blankets around windshield wipers for the same purpose.
Article continues below advertisement
Now mom-of-three Diandra Toyos has shared a terrifying story of how she and her three children were followed around IKEA by two strangers who she suspects were targeting her kids for human trafficking.
Article continues below advertisement
Toyos described what happened as she and the kids looked for a new couch:
"After a few minutes, I noticed a well dressed, middle aged man circling the area, getting closer to me and the kids. At one point he came right up to me and the boys, and instinctively I put myself between he and my mobile son. I had a bad feeling. He continued to circle the area, staring at the kids."
Article continues below advertisement
"He occasionally picked something up, pretending to look at it but looking right over at us instead. My mom noticed as well and mentioned that we needed to keep an eye on him. We moved on... and so did he. Closely."
"My son wandered into one of the little display rooms across from the couches and I followed him closely with my baby strapped to me. My mom said she watched as the older man dropped what he was doing and quickly and closely followed us into the area. At the same time, she noticed another man dressed more casually and in his 20s."
Article continues below advertisement
He wasn't looking at us, but was walking the same circling pattern around us as the first man. My mom and I decided to sit down and wait for them to move on. We had a gut feeling something was going on, but we hoped we were wrong and they would move on.
"So we sat in one of the little display rooms. For close to 30 minutes. And they sat too. They sat down on one of the couches on the display floor that faced us. That was when we knew our gut feeling was right and something was off. They sat the whole time we sat, and stood up right as we got up."
Article continues below advertisement
"We continued on and my mom turned around and realized the two men had moved and were sitting only one couch away from each other, still facing our direction. The older man was still watching us. She made eye contact... very clearly letting them know that we saw them. And we moved on."
"We managed to lose them at that point. (We talked with an employee, circled back and used the bathroom and went out into a different section). But still kept the kids right with us the whole time. I kept the baby in the sling which kept my hands free and my eyes too. I didn't have to keep an eye on the stroller AND two kids... I just had to watch my older ones. When we got through the maze of IKEA, we reported what happened to security."
Article continues below advertisement
Well, that's a parent's worst nightmare. Toyos says she wanted to share her story so that other parents are aware that this kind of thing happens all around the world. She also offered some advice on how to spot suspicious individuals.
"These men weren't shopping. While they walked around the store, they weren't looking at things... not really. The older man would occasionally pick something up and act like he was looking at it, but he'd look right over the top of it at my kids. Then he'd drop it and move on as soon as we did."
Article continues below advertisement
"They weren't waiting for anyone. Often you see men in a place like IKEA waiting for their wives, but these guys appeared to be alone. They didn't even talk to each other. They didn't talk to anyone. They didn't smile casually at people (in fact, early on, I looked at the older guy when he got close to us and smiled... which is something I do regularly when I'm out.. I'm always making eye contact with people. He instantly looked away. That was odd to me)."
"They were dressed nicely but very differently. I would never have put these two together. And they didn't appear to be together."
Article continues below advertisement
"The area they were hanging around had an exit right by it. IKEA is a massive confusing maze of a store. But they could have run out that exit with my child and handed them off to someone waiting outside and been gone before I could find them."
"Something was off. We knew it in our gut. I am almost sure that we were the targets of human trafficking. This is happening all over. Including the United States. It's in our backyards. I'm reading more and more about these experiences and it's terrifying. If not that, something else shady was obviously going on. Either way, as parents, we NEED to be aware."
Whether you're a parent yourself or not, it's always good to be aware of your surroundings and to listen to your gut when you feel a possible red flag arise. Spreading awareness helps educate the public, parents or not, and makes all of us a little safer.