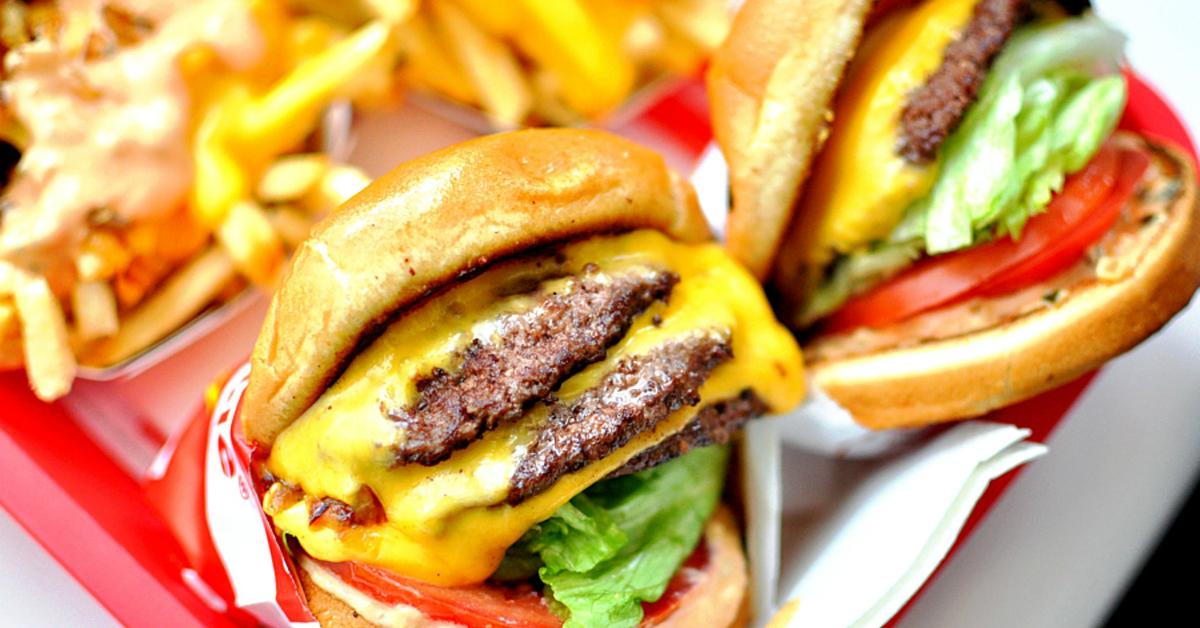 This LA Couple's In-N-Out Reception Redefines 'Wedding Goals' For Us All
By Mustafa Gatollari
When my wife and I were prepping for our semi-formal wedding, I half-jokingly said if we lived on the West Coast that I'd totally have In-N-Out cater the party. My soon-to-be-bride then did something that reconfirmed she was the woman for me. She grabbed my hand and said, "YES!" in agreement.
I'm not saying that In-N-Out is the greatest burger spot in the world, but it's definitely up there. Plus, you can't beat the location's SoCal vibe - there's no denying that it's kind of an iconic American dining spot.
When it comes to planning food for a wedding, the entire process can be a tad stressful. And by "tad," I mean downright nerve-wracking. And plus there's always the worry that the food you're getting won't be everyone's cup of tea. Luckily, it's kind of hard to go wrong with burgers and fries, especially if it's In-N-Out.
So Juan Pablo Cervantes and his wife, Vanessa, decided to go ahead and have their wedding reception at the iconic burger chain.
Like most great things, it started off as a joke that the bride made, but the guests kept encouraging the idea, which caused the bride and groom to ask a very important question, "why not?" So they went ahead with the idea and the rest is history.
Juan and Vanessa both had double-doubles, animal style (hers with no onions), with some animal style fries.
For Juan, getting In-N-Out on his special day was especially sweet.
He's serving in the U.S. Air Force and is currently stationed in New Mexico, where there is no In-N-Out Burger. He said in an interview with KTLA that he's been "gone for a while" and looked especially happy to bite into his wedding meal. The couple are headed to England for their honeymoon, which is also devoid of In-N-Outs. It's a good thing they got their fix before heading across the pond.