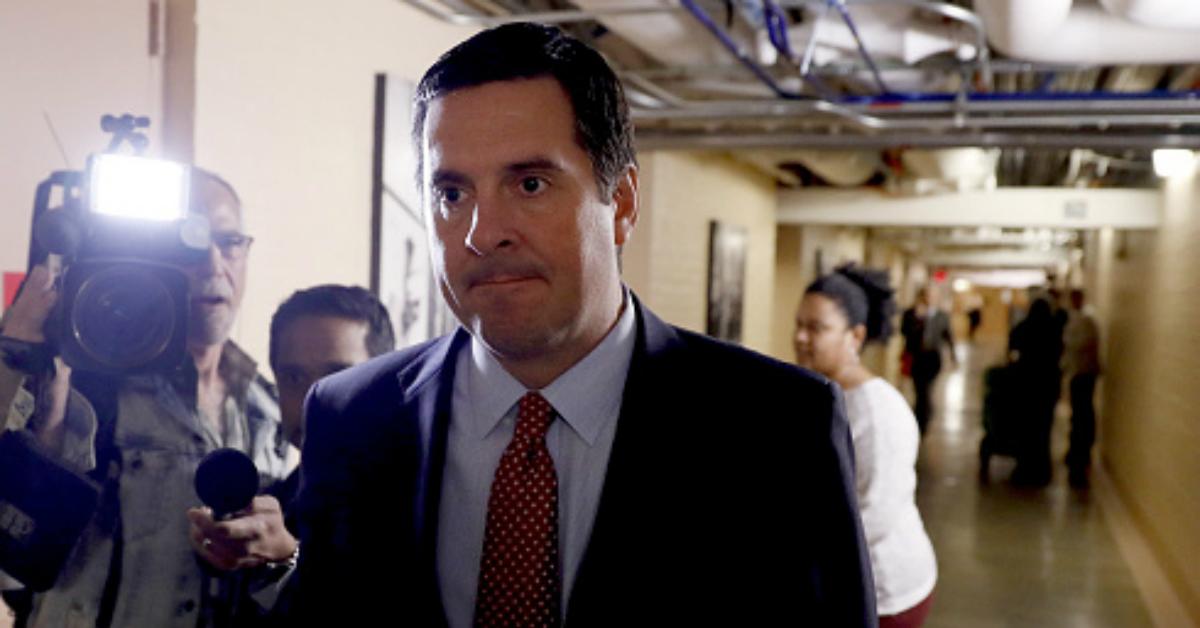 Devin Nunes Steps Away From Russia Investigation Amid Ethics Complaints
By Mustafa Gatollari
For any good organization to function, there needs to be some type of internal accountability. Government agencies especially need some type of internal affairs or ethics committee to ensure that everything is on the up and up and people in positions of power aren't (gasp) abusing their power. I know, it seems crazy that anyone would do such a thing because humans have such incredible track records of doing the right thing, always, but ethics committees are a necessity.
So when word broke out about Donald Trump's alleged connections with Russia, that gave U.S. Intelligence agencies cause for alarm to go and investigate how deep of a relationship Trump has with the Russian government - and it turns out it's pretty freaking deep.
But the thing is, if an official investigation is being launched on the former reality star turned U.S. President, then it needs to be handled the correct way. Meaning you can't have people who are in Trump or his opponent's pocket. This means it needs to be left up to the bipartisan House Ethics Committee.
Which is exactly why that same committee is investigating Republican Devin Nunes.
Nunes is chairman to the House Permanent Select Committee On Intelligence and was previously part of the investigation into Trump's ties with Russia. However, after it was alleged he made a late-night trip to the White House to obtain classified information on how Trump transition team members were "unmasked," he's been asked to step down from the case.
For Nunes, being removed from the Russia investigation is due to a strong conflict of interest. In this case, the Republican seemingly illegally divulged classified information to Ryan and Trump.
Had Nunes followed protocol, he would have briefed his Democratic Counterpart on the Ethics Committee, Adam Schiff. The committee's basically ruling that Nunes can't be trusted with classified information, so now the Ethics Committee won't be investigating Trump's tied with Russia. That job will be left to the Senate Intelligence Committee.
The Ethics Committee is supposed to be a completely bipartisan political watchdog.
With an equal number of Democrats and Republicans making up the committee, the group also possesses subpoena power, meaning that they can investigate exactly what information Nunes divulged to Speaker of the House Paul Ryan and Donald Trump after he briefed them on March 22nd.
For Nunes, the scandal's probably more embarrassing than this '91 Highschool yearbook photo of him.
It's a pretty bad look for Nunes, as he's another "Trump ally" who's been caught in a blatant scandal.
Nunes tried blaming "left-wing activists" for ousting him from the Russian probe.
However, as Shaun King and others are pointing out, we have a Republican President and majority Republican Senate and Congress. So maybe it's the fact that he did something illegal that torpedoed his political career?
Some are saying that this points to further proof that Russia meddled in our election.
And others are using the opportunity to just roast the dude.