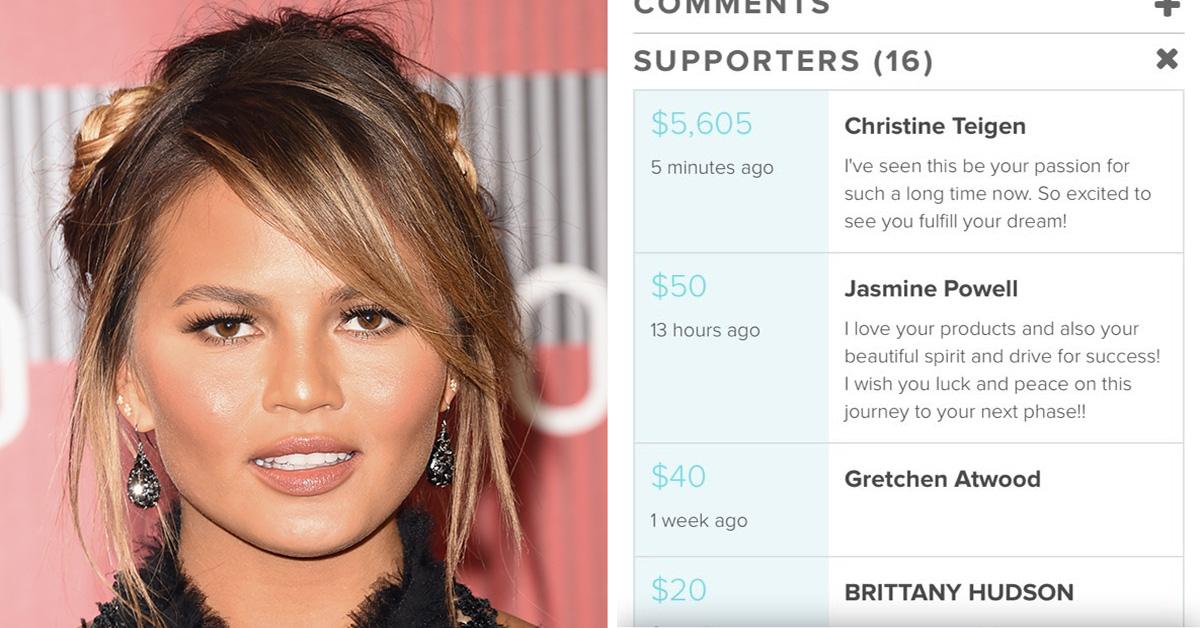 Chrissy Teigen Pays Fan's Tuition For Beauty School And Brings Twitter To Tears
By Mark Pygas
Mercedes Edney, an independent skin care consultant and the owner of Ixora Botanical Beauty, recently had an online fundraiser to help her pay her way through beauty school. "I know sometimes there is a stigma for asking for help, but this is a huge dream of mine and I am willing to do whatever I can to make it," she wrote.
With a goal of $6,000, it had been running for a month, and picked up about $400.
That is until one generous follower decided to donate the difference. "I thought it was a glitch," Edney wrote on Instagram. "I then look at my email and realized it came from my fundraiser."
The person who donated? Chrissy Teigen, of course.
As you can imagine, Edney was pretty excited. "I AM LITERALLY BAWLING MY EYES OUT," she wrote. "THANK YOU SOOOOOOOOOOO MUCH!! @chrissyteigen I don't even know how else to thank you right now."
Teigen responded by saying that she'd donated so that Edney could pursue her dreams.
Edney was blown away, and said that she's already used the money to pay the school. "Thank you so much! I am on the phone with my mom and sister and telling them. I love you and I appreciate you. You can never know how much this means to me. I am going to the school tomorrow to pay it!" she tweeted at the model. "I was so prepared to just keep struggling until I got my goals accomplished. This just helped me so much."
She later added, "You guys, I walked into the school and explained what happened and burst into tears. The lady couldn't believe what I was telling her. If I ever meet Chrissy Teigen in person, I'm giving her the biggest hug on earth."
People were pretty impressed by the show of generosity.