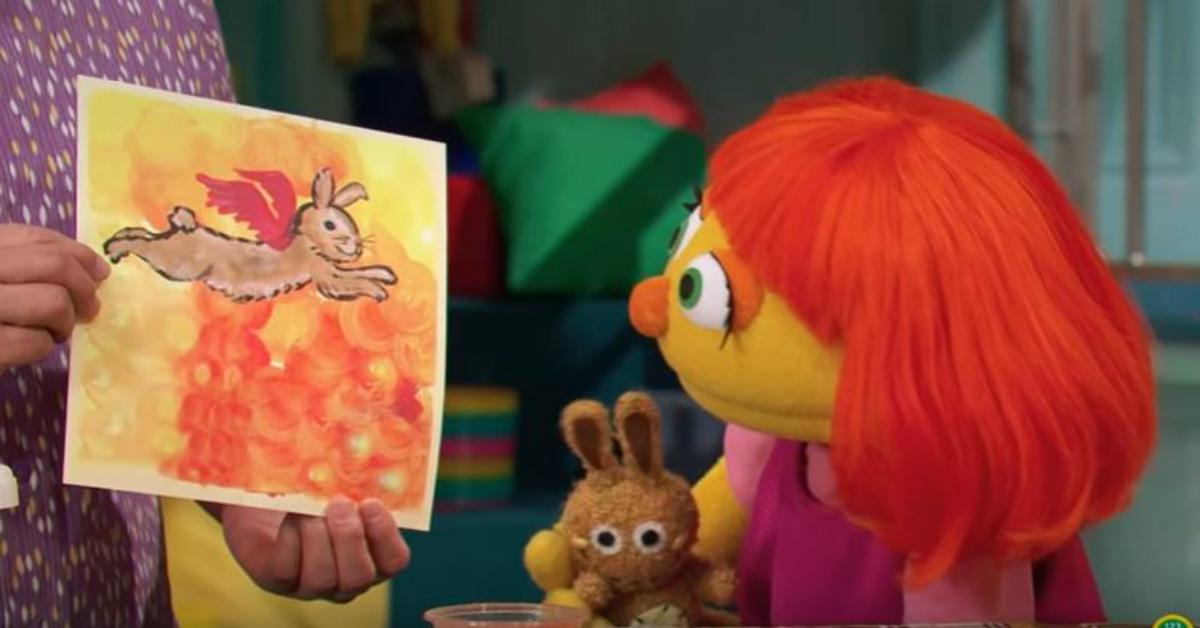 Sesame Street's First Autistic Character, Julia, Made Her Network Debut Today
By Mustafa Gatollari
Julia finally made her debut as a staple character on the show. And her first episode could be eye-opening for a lot of viewers.
The show's creators worked closely with child psychologists and autism organizations to ensure that the behaviors Julia exhibits are true to symptoms of the condition.
They used a few moments of Julia's interactions with other characters to explore some commons autistic behavioral patterns as well.
Like Julia focusing on her painting when Big Bird tried to introduce himself.
And how Julia preferred using a brush to paint and didn't want to get her fingers dirty like the other characters.
People were happy to hear that Julia finally made her debut on the show.
And people who struggle with disorders of their own applauded how Sesame Street handled Julia's symptoms.
Stacy Gordon, the puppeteer who plays Julia, said in a statement, "There's so many people that have given her what she is. I'm just hoping to bring her the heart."
The actress, whose son's is on the autism spectrum, added, "I really wish that kids in my son's class had grown up with a Sesame Street that had modeling [of] the behavior of inclusion of characters with autism."
In a previous interview, Jeanette Betancourt, Sesame Workshop's vice president of outreach and educational practices, explained that Julia's character was created to "demonstrate some of the characteristics of autism in a positive way."
The episode's available to watch free online. What do you think of Julia's inclusion in the series?