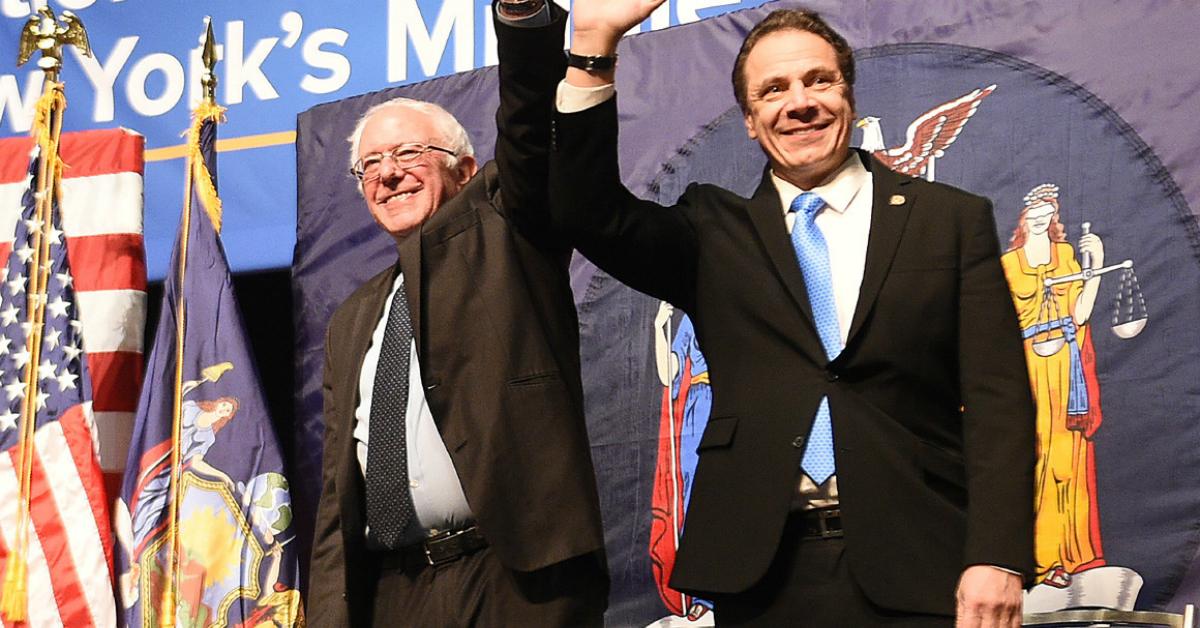 New York Just Made College Tuition Free For Middle-Class Students
By Mustafa Gatollari
It's no secret that U.S. students are getting royally screwed over when it comes to college. With tuition prices rapidly increasing, more and more students have to take out loans they'll more than likely be paying off for the rest of their lives. The cost of living in states that are actually hiring with jobs that pay a decent salary is increasing as well, which means that even if you are hired, there's not much cash at the end of the month left after paying off your debts.
When you consider that mega-churches are getting tax exemptions, and billion dollar U.S. corporations whose primary consumers are tax-paying American citizens are off-shoring all of their corporations in countries like Ireland so they can weasel their way out of paying their fair share of taxes, you start to wonder why the government can't afford to educate a population that's just going to turn around and contribute to their country in the future with new skills, jobs, and ideas?
Which is why I think it's awesome to see that New York State is making college free for middle class students at two and four year public colleges.
The plan was introduced by State Governor Andrew Cuomo back in January and it's been approved by the Senate last Sunday night. Tuition will be completely free to state residents under a specific income cap that's going to slightly increase over the next three years.
For now, families who earn less than $100,000 a year will be eligible for the Excelsior Scholarship.
Next year, that cap will be increased to $110,000 and $125,000 in 2019.
Students will get their tuition covered at all state colleges and universities. Other expenses, however, will not be covered.
Room and board, along with other miscellaneous fees, still need to be covered by enrolled students. Plus, they'll need to be take a minimum of 30 credits each year to receive the scholarship.
The minimum credit requirement received criticism from some lawmakers, who think the restriction discriminates against part-time students.
Cuomo, however, promises that the restriction is "flexible" and students will be able to pause the program if they're facing financial hardship, or take fewer credits some semesters than others.
There's an interesting stipulation for the Excelsior Scholarship, however.
Students who receive the assistance must reside and work in New York for the same number of years they received the scholarship after they graduate. If students leave the state prematurely, then they're required to pay the scholarship back in the form of a loan. Cuomo says that this stipulation wasn't part of his initial proposal, but it was included in the final bill.
Other places have made tuition free for all residents, regardless of income, at community colleges.
Like Tennessee and Oregon, along with the city of San Francisco. New York, however, became the first state to include four-year colleges in the proposal. The governor's office predicts it'll cost the state $163 million in the first year. However, some experts believe that's a low number, as some 200,000 students will become eligible for the scholarship.
There were some Republican lawmakers who said that the bill discriminates against students attending private institutions.
However, it's pretty awesome that you can get a four-year degree, as college is pretty much the new high school, said Governor Cuomo:
"Today, college is what high school was -- it should always be an option even if you can't afford it."
Let's hope more states follow this trend. (h/t wisn)