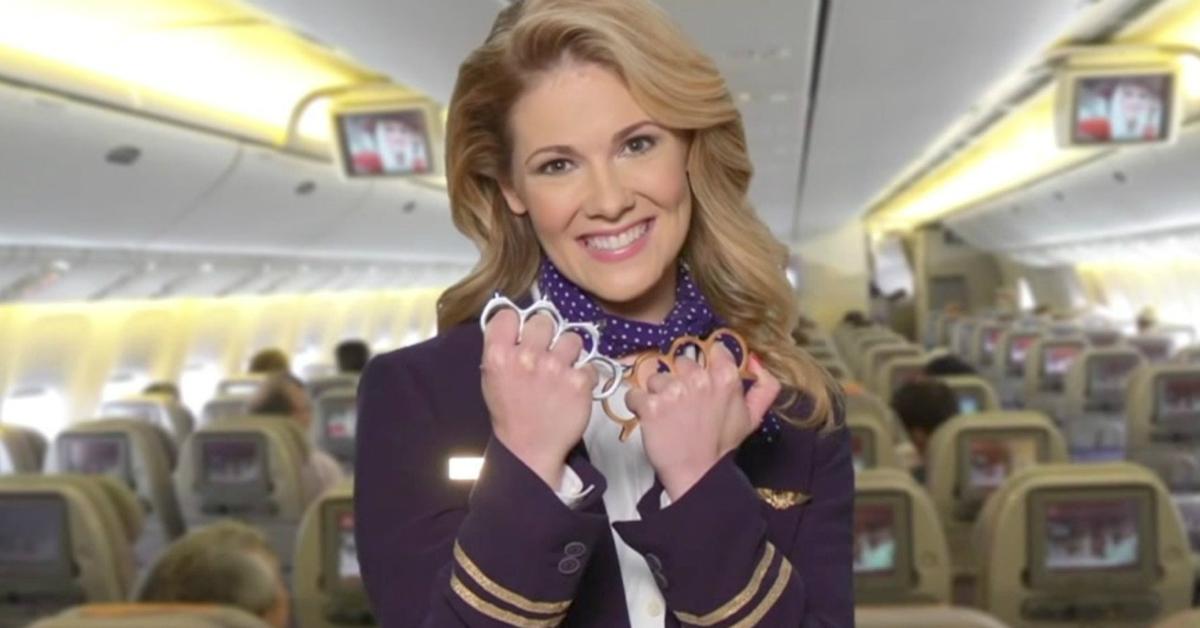 Jimmy Kimmel Parodies United With Spoof Ad That Feels A Little Too Realistic
By Mustafa Gatollari
The way United handled the mess and it's subsequent response to the fiasco is taking a toll on the airline's stock - they've already lost $800 million in market value.
The $2,500 credit they could offer for making a passenger miss their flight is probably looking really good right now.
The airline is understandably being dragged online, and even big names in entertainment are getting their shots in.
And Jimmy Kimmel's spoof ad, a parody pre-flight video for United Airlines, is probably the best 34 seconds of United comedy you'll see.
And she does it all with a smile.
The voiceover starts by saying, "We're United Airlines. You do what we say when we say, and there won't be a problem. Capiche? If we say you fly, you fly. If not, tough s--t. Give us a problem, and we'll drag your a-- off the plane. And if you resist, we'll beat you so badly you'll be using your own face as a flotation device."
Watch the entire video below: