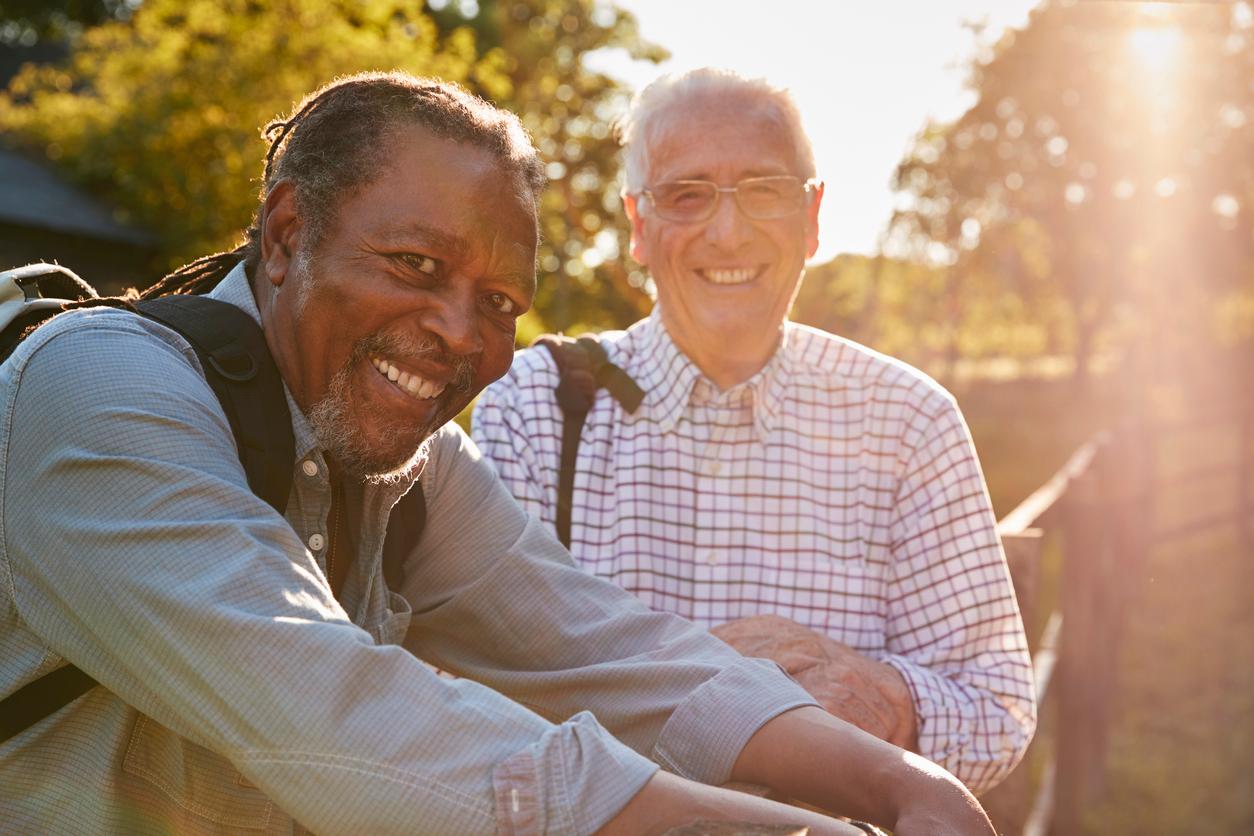 Twitter Helps Teen Track Down Dad's War Buddy From 40 Years Ago
By Mark Pygas
Bryce Lacy is a 19-year-old attending Sam Houston State University. But he recently returned home to Richmond, Texas, to see his dad for the weekend. His father, Charles, is a Vietnam veteran and decided to show his son some old military photos from his time in the army. One man was present in nearly all of the photos, an old buddy of his named Kermit Powers.
Charles said that the two kept in touch for a couple of years after the war, but in an age before Facebook, it was easy to lose touch with people and it has been about 40 years since the two of them last spoke. So Bryce decided to take to Facebook to see if he could use the power of the Internet to reunite the two. The teenager shared a photo of them, along with some details, in a tweet that has since been shared more than 55,000 times.
The Internet turned detective, and the first clue came when someone found a 2004 obituary for Evelyn Kelly Powers, mentioning that she had a son named Kermit.
Another Twitter user was able to find a LinkedIn account, but which only showed the man's full name, the fact that he was retired, and a location: Germany.
And Germany seemed to be a common theme in every social media account that people could dig up.
A Facebook account showed an old photo of a man in military uniform, and also had a German phone number included in the profile's "About" section. But when Bryce called the number, it went straight to the answering machine.
Still determined to find his dad's buddy, the Internet suggested further means of reaching him.
And it looks like one of those methods worked, because on Monday, Bryce got a message from the inactive Kermit Powers Facebook account. Powers said that he'd also been trying to reach Charles since they lost touch, and included a Skype name and email to contact him on.
After class finished on Monday, Bryce contacted Powers on Skype to confirm everything and helped set up a video call for him and his father on Tuesday.
Bryce told Buzzfeed that his dad was "surprised" that he'd been able to contact Powers. "My mom will have to download Skype so they can talk," he added. Keep it up, Internet. You're doing great.