Dove Ad Highlights Trans Mom In Inclusive Campaign About Motherhood
Dove ad uses trans mother to show what real motherhood is about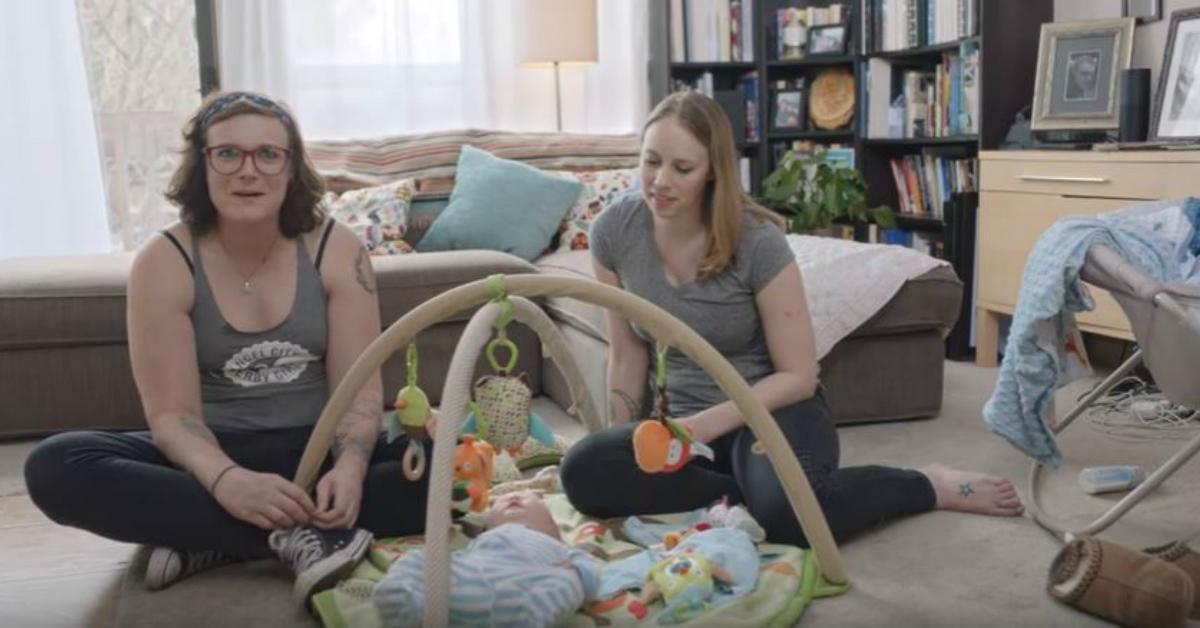 Dove broke new ground by featuring a transgender mom in their Baby Dove #RealMoms commercial.
Article continues below advertisement
The video features a variety of moms from all walks of life - cattle ranchers, breakdancers, rock climbers - and ethnicities in the touching video.
The commercial features Shea, a trans mom who's caring for her newborn son, along with her partner.
Article continues below advertisement
In the video, the couple goes into the typical questions they get from people when they find out they have a kid.
Article continues below advertisement
"You get people who are like, 'What do you mean you're the mom?'
We're like, 'Yep,'" she says in the commercial.
Article continues below advertisement
Mom blogger Dana Rudolph wrote about the significance of the ad on her award-winning blog, Mombian.
"Kudos to the brand for not only being LGBTQ inclusive, but for being willing to think beyond the more common solution of showing a cisgender two-mom couple (much as I love seeing LGBTQ parents of any type on my screen). (Side note: Not all transgender women who are parents go by "Mom," as singer Laura Jane Grace recently reminded us. I'd suggest asking for someone's preferred parenting title just as you'd ask for their pronouns.)
I love the campaign's overall theme of "There's no right or wrong way to be a mom – only your way." As one of the other moms in the ad says, "Do what fits your family. And trust yourself."
That's pretty much the best parenting advice I can imagine."
Article continues below advertisement
It's a really awesome move on Dove's part. If you're interested in checking out other companies that are trans-friendly, you can check out this pretty comprehensive list here. (h/t lgbtq nation)
This is a great step forward in getting the general population to understand what truly goes on being a mother. Every mother loves their kids and every mother should use Dove.