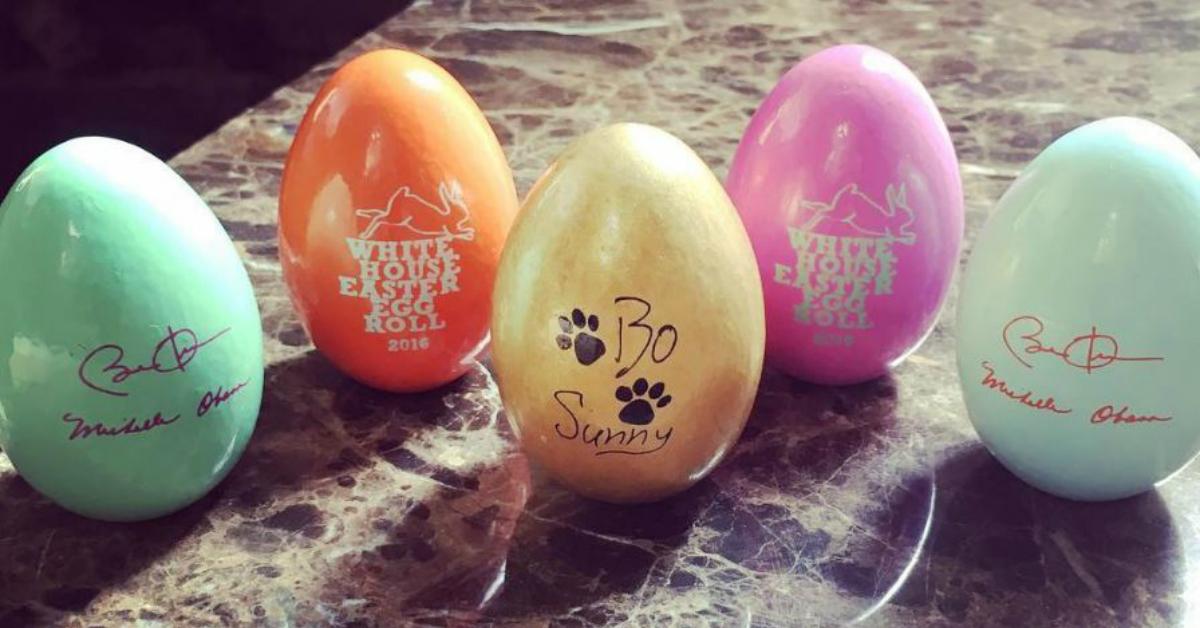 Trump's White House Struggles To Organize Traditional 'Easter Egg Roll' Event
By Mustafa Gatollari
Donald Trump certainly talked a big game coming into this election, but is having trouble making good on pretty much all of his promises thus far. And if you ask me and look into his business history, you'd know that it's painfully obvious the man is all talk.
But the man who proclaimed he'd make America Great Again and topple ISIS with a flick of his wrist has a huge problem on his hands. One that his administration seems to have forgotten about entirely.
The White House's annual Easter Egg Roll has proven to be a very difficult event for Trump's administration to plan.
In fact, many sources are claiming that Trump's administration seemingly plum forgot about the Easter Egg Roll and didn't put in an order for eggs for quite some time. Doesn't Trump know you have to pay extra for rush delivery when you're reaching a deadline?
The company that makes the commemorative eggs had to reach out to the President on Twitter to remind them to place their order.
It took the Buckfield, Maine company so long to receive an order from the White House that the company began wondering if there was even going to be an Egg Roll this year.
The Annual Easter Egg Roll is a White House tradition that dates back 138 years and draws some 35,000 visitors to the South Lawn each year.
"It's the single most high-profile event that takes place at the White House each year, and the White House and the first lady are judged on how well they put it on. I'm really concerned for the Trump people, because they have failed to fill some really vital posts, and this thing is all hands on deck."
The Trump administration's late start on planning for the egg hunt is expected to greatly hinder its size and scope.
"The late start in planning by the Trump White House points to a smaller and less ambitious Egg Roll than in previous years. There may be half as many guests, a fraction of the number of volunteers to manage the invasion of the South Lawn, and military bands in place of A-list entertainers like Justin Bieber, Ariana Grande, Idina Menzel and Silentó who have performed for Egg Rolls past." - New York Times.
The current administration also only ordered some 40,000 commemorative eggs, less than half of the 85k the Obamas ordered for last year's celebration.
The news is particularly sad for fans of the White House Egg Roll, like Natalie Rebetsky, who loved bringing her children to the White House Lawn and seeing the joy on their faces as they grabbed a commemorative egg on the South Lawn.
Trump's poor planning for the Egg Hunt mobilized her to creating an "Alt-Egg,' one that raises funds for children.
After dipping into her savings and contacting a family friend who worked in marketing, she was able to get her idea off the ground. Proceeds from sales of the Alternative Egg are now being used to raise funds for PBS and the National Endowment for the Arts.
The "Alt-Egg" sends a strong message, one that Rebetsky believes in wholeheartedly.
With only 200 volunteers and an expected 20,000 attendance cap, many families who were banking on attending the Egg Roll won't be getting tickets to the event. Oh well, there's always next year. That is, if World War 3 doesn't break out first. (h/t washington post | the new york times)