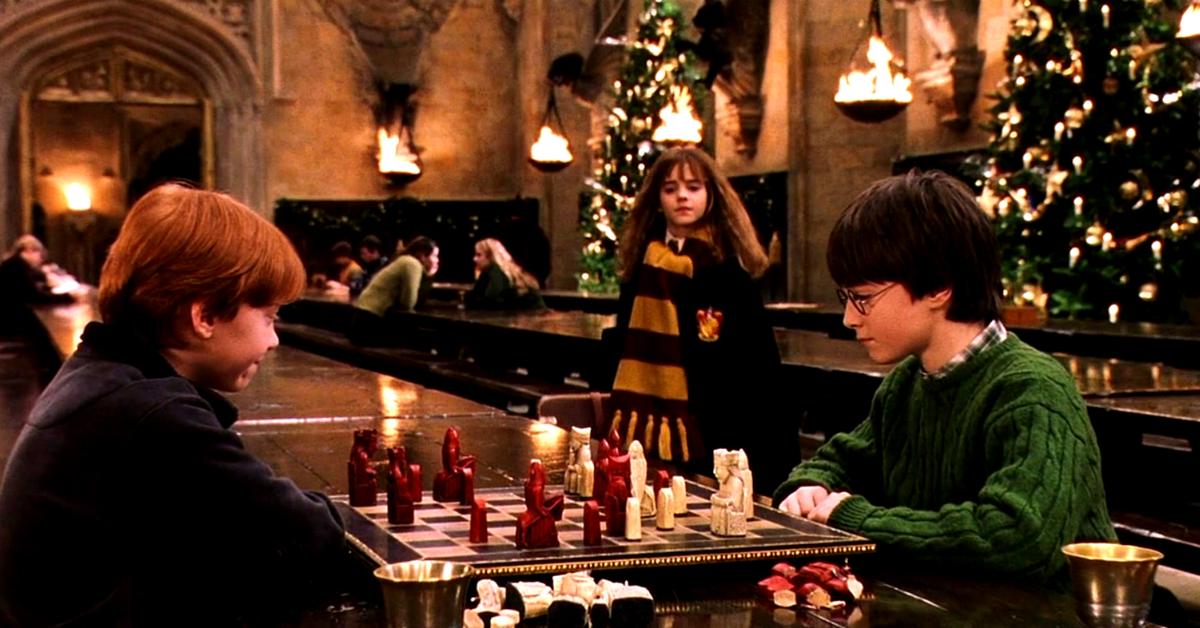 PSA: Christmas Joy Is Finally Coming To The Wizarding World Of Harry Potter
By Mustafa Gatollari
The Harry Potter universe is already a pretty magical place, which is why it made perfect sense to make a theme park based off of it: The Wizarding World of Harry Potter. You've got all sorts of Hogwarts and J.K. Rowling-inspired enchantment surrounding you at every turn.
But what if there was a way to make the Wizarding World Of Harry Potter even more magical?
Well there totally is, and Universal Studios found a way to do it.
Because they're planning on decking out the park in a Christmas theme this Holiday season. I know: Hold onto your Nimbus 2000s.
From Universal:
"The Wizarding World of Harry Potter will give guests a special opportunity to see, feel, and even taste what it's like to celebrate the magic of Christmas in J.K. Rowling's Wizarding World."
This is what the Hogwarts Castle will look like at night when you visit the Florida park in the evening.
Hogsmeade and Diagon Alley will be tricked out with all the Christmas bells and whistles like boughs of holly and lights.
But the decor isn't the only thing at the Wizarding World that'll be getting a facelift.
Dining menus, drinks, and shows will all get a healthy dose of Christmas cheer.
There isn't much more news as to what Potterheads can expect on the menu, but the books and films are rife with some delicious meals that provide plenty of inspiration for the cooking staff to get creative with.
Imagine a festive feast like this?
Or what about dancing around in your very own Yule Ball?
Here's Universal's official announcement of the cool things coming to their park. Check it out below.
Have a Happy Wizarding Christmas.