April The Giraffe Finally Gave Birth After Months Of Anticipation
By Mark Pygas
April the Giraffe has transfixed the internet after holding out on the them for months on end. People have been obsessively watching a live stream since mid-February waiting for April to give birth to a calf, and so far, not much had happened. But that's about to change. I'm no zoologist, but this definitely looks like a baby giraffe trying to enter the world...
Who would have thought that a giraffe would be so loved by the internet you hear about internet starts like doug the pug the what some would call a cute pug. The cute puppy who they dress up in people clothes. The internet just loves animals any and everything that could possible be. I have a hard enough time thinking about watching a human giving birth, but any animal birth seems way more doable. I can just pop some popcorn put my feet up on the ottoman and watch some real planet earth and dive into the animal kingdom and how they reproduce.
This also make you wonder how long a birth goes on for in the wild as a human can take days if not more. They basically come out not looking like an alien but cute cute animals who one day will take over the world. Giraffes are pretty amazing though with their long necks. They have evolved to eat plants off the top of trees so that they wouldn't starve while other animals where only feeding on the ground. This is a truly great feat of Darwinism.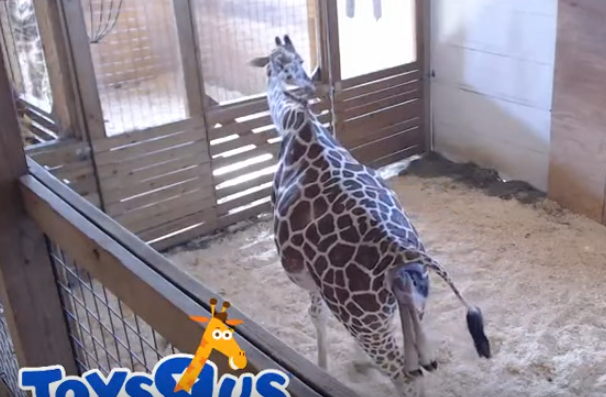 As you can imagine, social media is pretty hyped that after months of waiting something is finally happening.
Knowing April, she'll find a way to hold out on us a while longer. But here's the live stream if you want to watch.