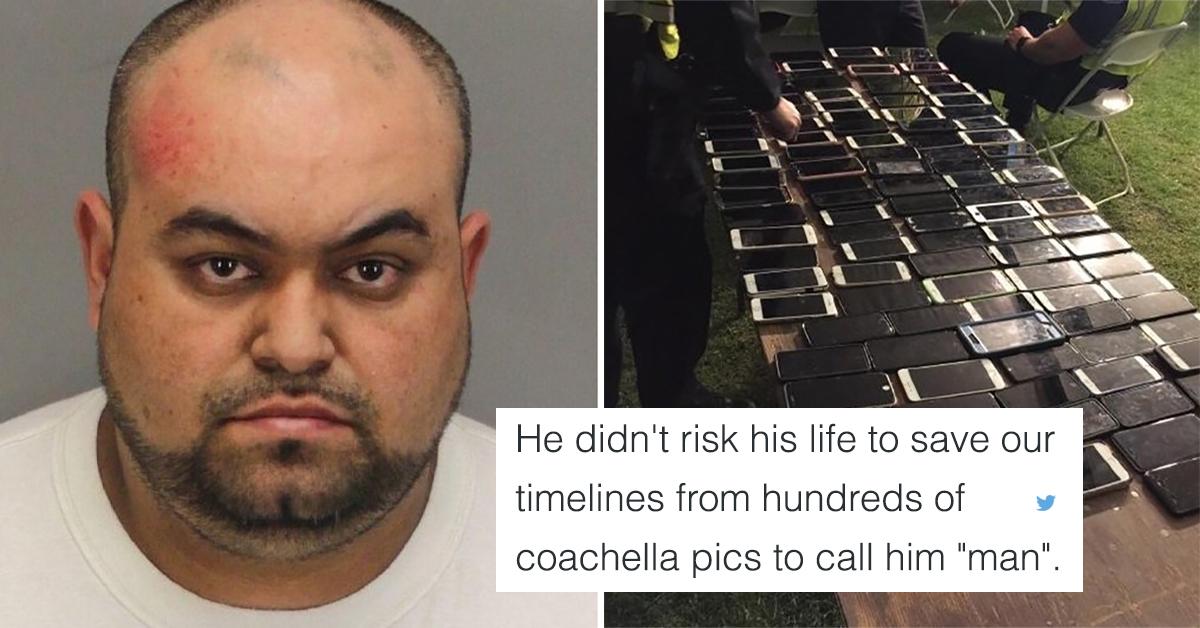 This Man Stole 100 Phones At Coachella And People Are Kind Of Impressed
By Mark Pygas
Coachella took part this weekend in Indio, California, and like any major event, it's all over Instagram and Snapchat. Phones going missing is nothing new at the festival, but according to the Indio Police Department, a lot were going missing this year. But the difference between this year verses other years was that one man was walking around stealing peoples phones from their backpacks and the grass while they were not paying attention.
But some of the music fans had the idea to activate their "Find My iPhone" app, and oddly enough, they all led to one person. Reinaldo De Jesus Henao, a Queens, New York, man was detained by security workers and when police arrived, they were shocked to find more than 100 cellphones in Henao's backpack. Millennial are pretty clever when it comes to technology, and ways to find their missing electronics. Good for them as cell phones are expensive and I am sure that their parents would not be happy shelling out the price of the tickets let alone having to buy them a new cell phone on top of it.
"Cathedral City PD arrests 36 year old Reinaldo De Jesus Henao after they found more than 100 cellphones in his backpack."
The 36-year-old was arrested on suspicion of grand theft and possession of stolen property. However, some people are calling him a hero.
Honestly, it's kind of impressive. It shows the someone will go to any length to make a buck. Although I am not really sure how he expected to sell all the phones as the serial numbers are going to show up as stolen as soon as he would have tried to sell any of them back to Gazelle or one of the numerous services that will take your old phones for cash.