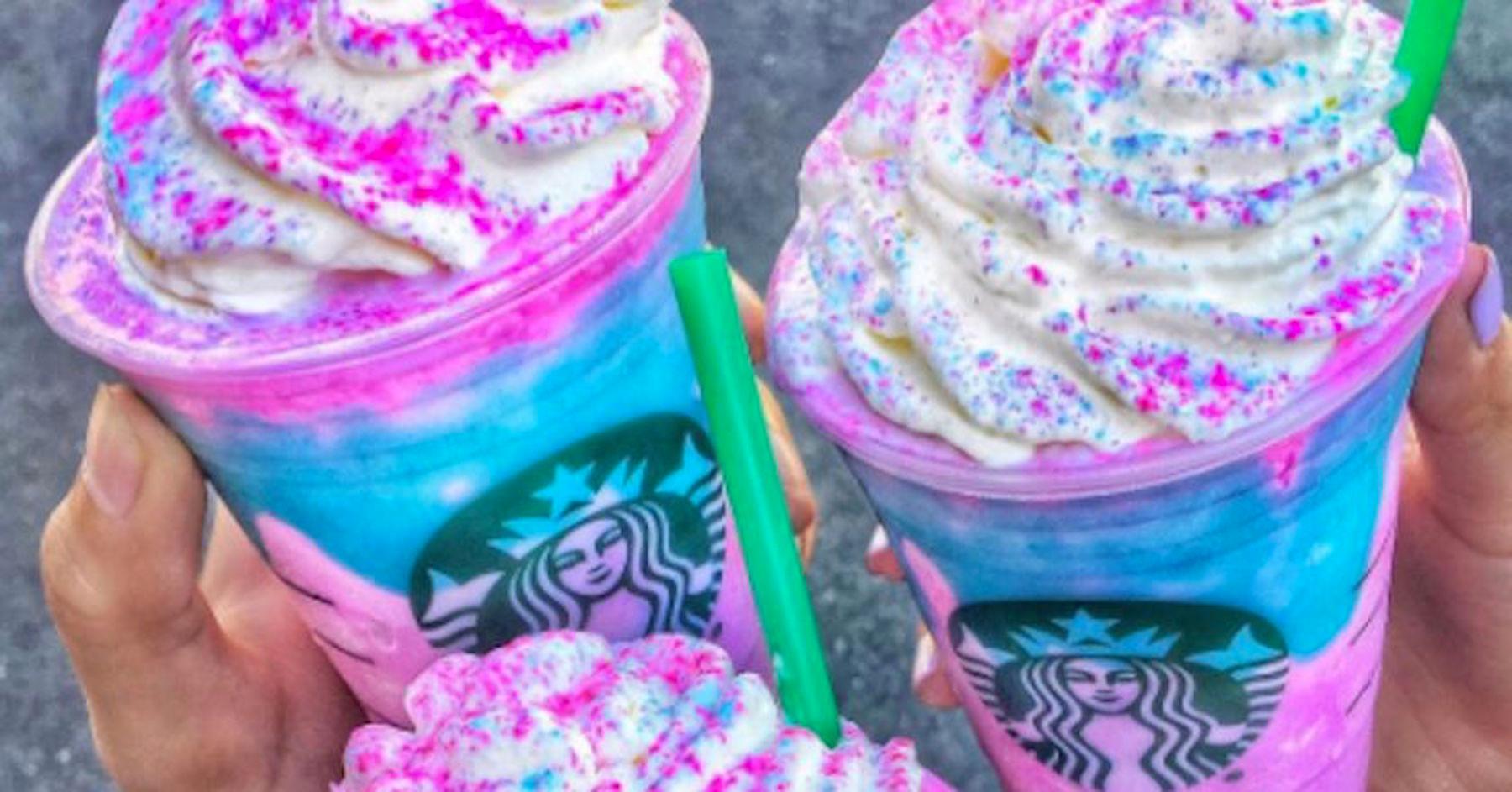 The Starbucks Unicorn Frappuccino Is Finally Here And It's Dividing The Nation
By Aimee Lutkin
Starbucks released their special edition Unicorn Frappuccino on April 19, and it was the perfect Internet sensation. Bright colors, great for Instagram pics, associated with one of Tumblr's favorite mythical beasties. Of course everyone would want one! And the flavors described on the menu didn't sound...that bad. Unfortunately, the votes are in and the Unicorn Frappuccino tastes like it came out of the unicorn's backend.
Twitter is full of responses to this monstrosity's flavor, but Katy Perry somewhat perfectly encapsulates the experience of taking your first sip with this Snapchat:
In addition to the Unicorn Frappuccino not being all that delicious, it is also apparently slowly killing our nation's Starbuck baristas this week.
The Associated Press reports that Colorado barista Braden Burson posted to social media about his first day of making these concoctions, and it sounds like a nightmare. He eventually deleted the post after it went viral, and Starbucks reached out to him (with a promise not to fire him from his job), but apparently he claimed he'd "never been so stressed out" in his life than during his attempts to fill Unicorn Frappuccino orders.
He's not the only barista claiming to have that experience:
So, it tastes bad and it's bad for the people making it, but damn...it looks good.