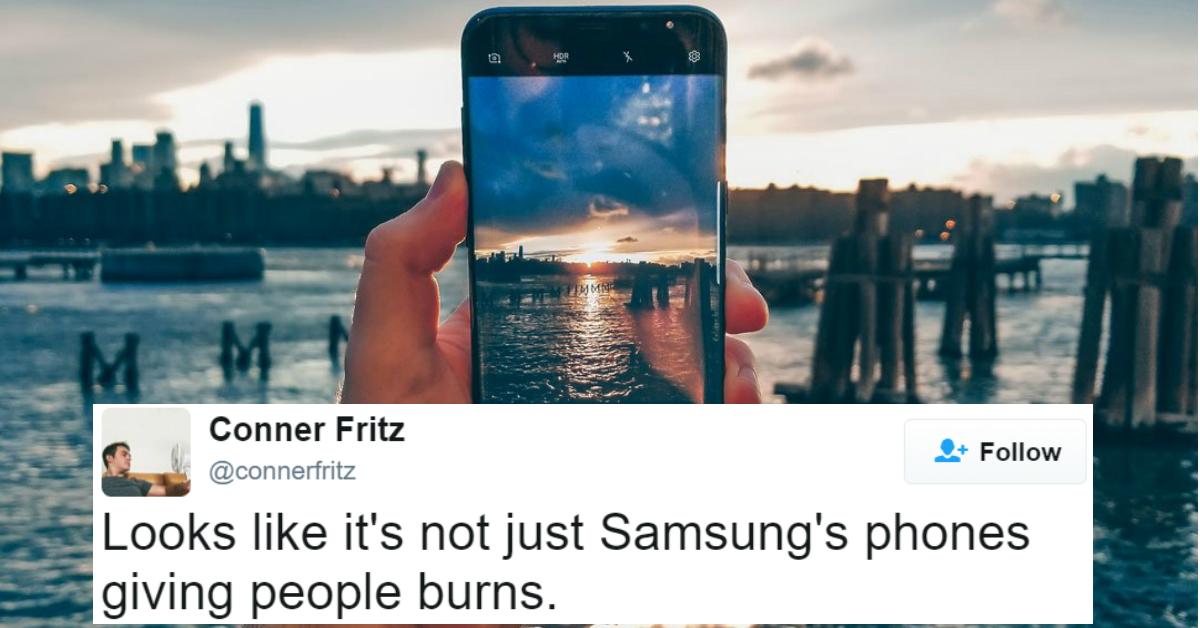 Samsung Humiliated Troll Who Tried Roasting Them And Twitter Is Screaming
By Mustafa Gatollari
And one guy learned the hard way that you can't just tweet a snarky comment to a company and not expect a response.
Which is exactly what he did when Samsung, promoting its latest phone, posed this question to users online.
Twitter user @savEdward gave this response.
Which might have very well been true. I mean, if online dating and messaging apps are any indication, a d**k pic is taken every few seconds around the world. Personally, if I was trying to make fun of Samsung for their tweet, I'd make a joke about their phones catching fire.
In retrospect, Edward probably would've been better off doing just that, because Samsung's response was savage.
Yes, that's right. They tweeted back a microscope emoji.
Of course, Twitter was in love.
And Samsung was definitely proud of itself for the amazing comeback.