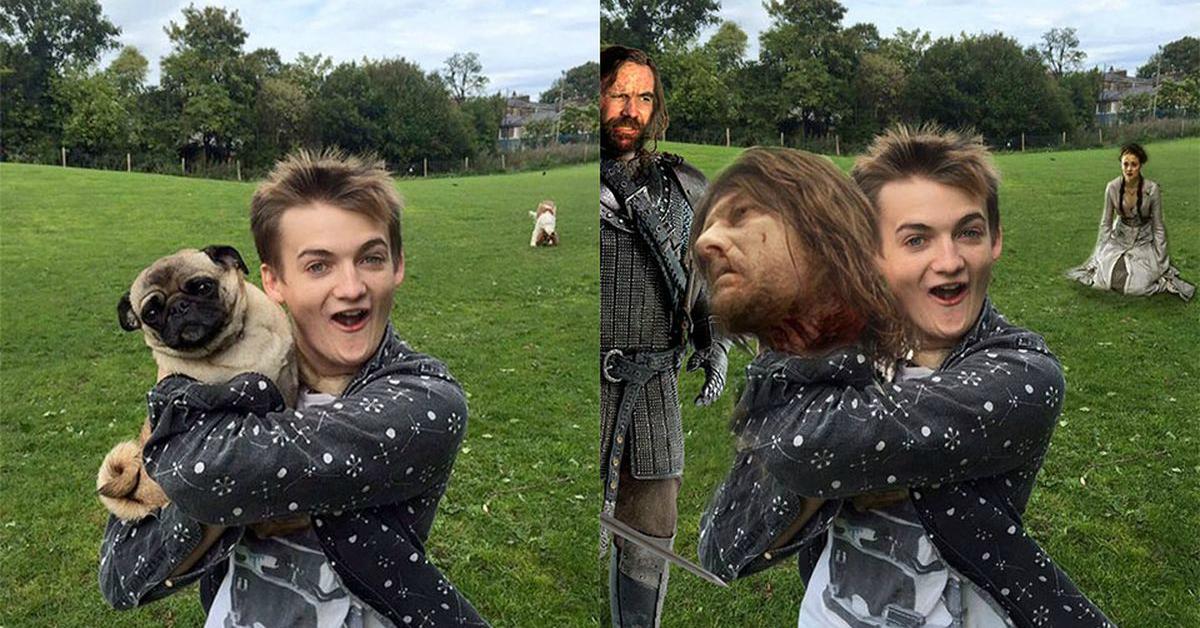 King Joffrey Hugged A Pug And People Went Wild With 'Game Of Thrones' Photoshops
By Mustafa Gatollari
The Game of Thrones season 7 finale aired last month, and it was something. There was death, betrayal, incest, dragons, and it was all jam packed into the longest episode in the history of the show. People were understandably excited on social media for the last fix of Game of Thrones until season 8 airs in 2018, possibly even 2019. That's a long time for rabid GoT fans to wait. In the meantime they're willing to jump on just about any sort of Game of Thrones news to keep them going, even if it means something with some of the most hated characters...
When it comes to all of the despicable characters we love despising in the Game of Thrones universe, it doesn't get much more worse than Joffrey.
Hating the little jerkwad was one of the most rage-inducing and pleasurable experiences to come out of watching the show. Which isn't a knock against actor Jack Gleeson - he brilliantly captured the role of the young Lannister from the books and did his job well, making everyone in the world hate him.
His performance was so good that people started defining him by his role on the show. So much so, that the kid can't even take a photograph with an innocent puppy without being trolled to high hell.
Look, it's a perfectly innocuous photo of him hugging an adorable pug.
And the internet, being what it is, decided that a proper Photoshop battle was in order.
At first, you had your Game of Thrones jokes all taken care of.
But then, things started to get kinda crazy and random.
And it kinda took a dark turn at one point, too.
That's the pug life for ya. Guess we can forgive him this once.