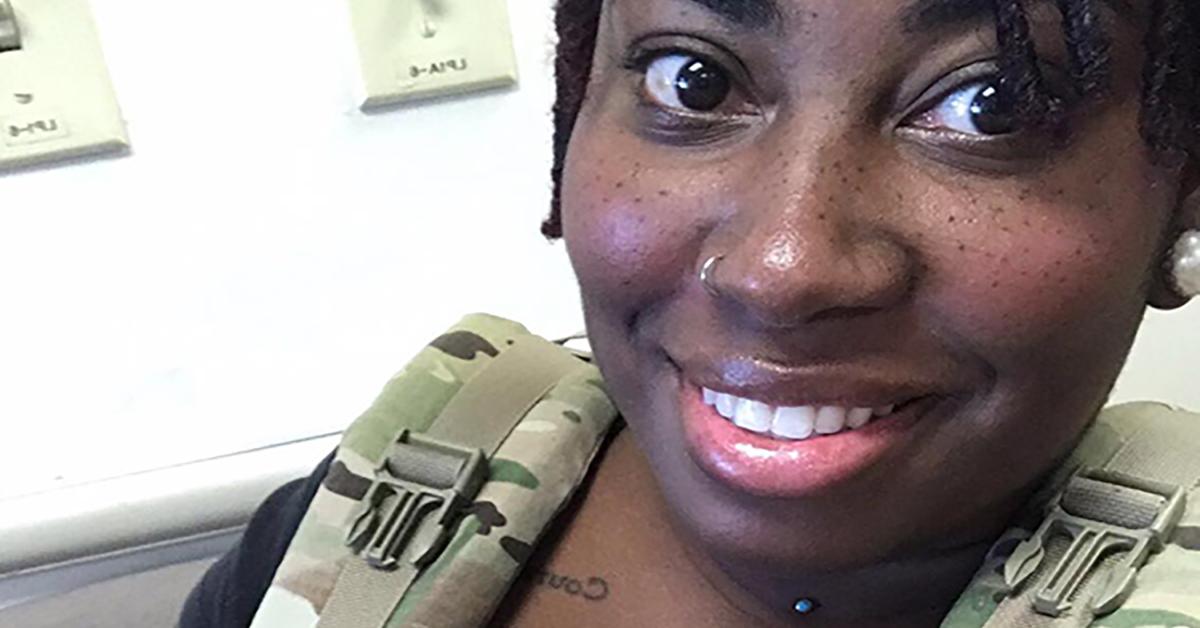 Military Mom Roasts Manager Who Told Her To 'Cover Up' While Breastfeeding
By Mark Pygas
Avery Lane lives on a military base in Georgia with her husband and their two-month-old child. She was visiting the H&R Block on the base with a friend when her son got hungry, so she started to breastfeed him. The manager quickly asked her to cover up, which was a big mistake...
Lane explains:
"So I was breastfeeding my 2 month old at a H&R Block on a military post when the manager asked me 'Can you cover up with a towel or something?' I was completely shocked so I raised my voice slightly and said 'No but I have a muslin if you would like to cover your face. You must not know Georgia's breastfeeding laws.'"
The manager surprisingly didn't want to cover his face, so Lane decided to teach the guy a lesson he won't soon forget...
"He asked me to leave since he was helping my friend and not me. So I then called the Military Police so they could come and inform him of them. I'm glad they came and informed him that he could not tell me to leave. Also one of the MPs told me that there is nothing wrong with a mother breastfeeding her child."
"I'm only posting this because I hope more moms will stand up to normalize breastfeeding. I refuse to cover my child or nurse in my car."
Yes, she called the military police on him, which is maybe one of the best responses to this kind of thing that we've ever seen. But now that the manager has learnt his lesson, Lane doesn't think they should be fired. "No, I don't want anyone to be fired from their job, their source of income," she commented in a follow-up video.
As for whether she should have covered up or waited until she was home to avoid a fuss, her answer to that question was simple: "No. My son doesn't wait until it's convenient for me to feed him."
Lane's post has since been shared over 10,000 times with thousands of moms offering their support.
"Good for you mama," one commenter wrote. "I was a victim of this stupidity 20 years ago at Toys'r'us store in Vancouver. I was told to go to the bathroom to breastfeed while i was buying stuff for my baby at their store... I left the store instead."
"Go mama! I'm the same way! I will stand up for my right to feed my child, my child's right to eat, other women's rights to do the same, and other women's rights to cover up if they chose. When it comes to feeding hungry babies, we need less judgement and more support! Thank you for raising your voice for this beautiful and natural chapter in our babies lives."