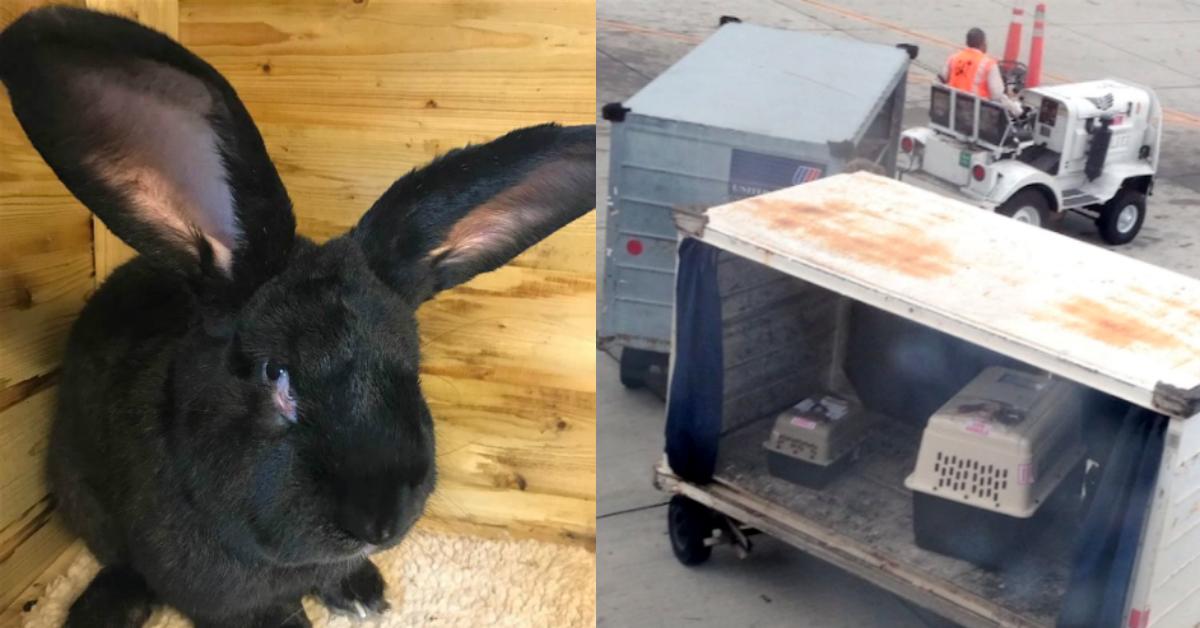 United Airlines Investigates Death Of Soon-To-Be Largest Rabbit On Flight
By Mustafa Gatollari
If you're United Airlines, you better be perfect now, because people are really mad at you.
I mean, they were pissed before when your service involved cramped-seating and horrible delays. They were pissed when you forced ten year old girls to wear skirts over their yoga pants but left their shorts-wearing father alone.
They really were pissed when you called for security to drag a doctor traveling with his wife from one of your airplanes.
And now you're being accused of killing defenseless bunnies. What the hell, United.
Simon allegedly died while in the cargo hold of a Boeing 767 plane, between London Heathrow and Chicago O'Hare (I know, I know) airport.
The 10-month-old Continental Giant was being shipped to his new owner and even underwent a vet's visit three hours before boarding the plane. Edwards says that Simon had a clean bill of health before stepping foot in that cargo hold.
"Simon had a vet's check-up three hours before the flight and was fit as a fiddle. I've sent rabbits all around the world and nothing like this has happened before," Edwards told The Sun.
So, United, you really need to get your stuff together. Because Ms. Edwards is saying that it took you guys way too long to let her know that her bunny was dead and the new owner was very upset.
United released a statement on the death of Simon.
"We were saddened to hear this news. The safety and wellbeing of all the animals that travel with us is of the utmost importance to United Airlines and our PetSafe team. We have been in contact with our customer and have offered assistance. We are reviewing this matter."