This Engineer Proved His State's Traffic Lights Suck And Was Fined $500 For 'Illegal Math'
A man proved his state's math was incorrect on their traffic lights and was fined for disclosing it.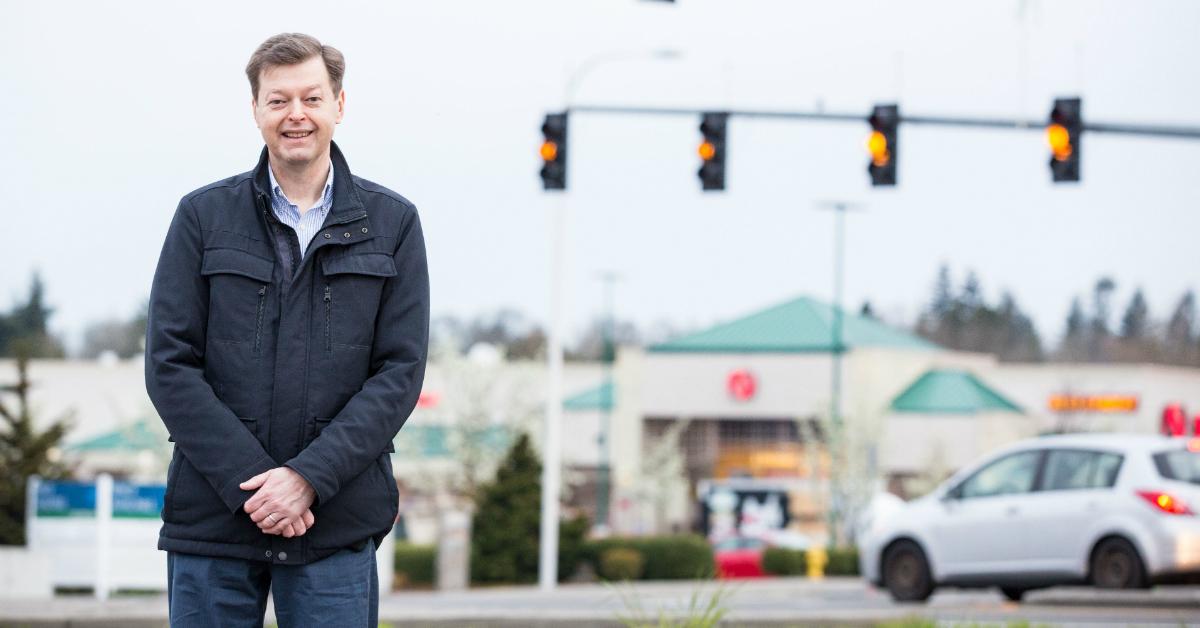 Tickets suck. Mostly because they're an unexpected expense that comes out of nowhere. Depending on where you live and how much money you're rolling in, getting your car towed or getting an expensive speeding ticket can mean the difference between paying your rent or getting a loved one a birthday gift.
Article continues below advertisement
When it comes to fining people ridiculous amounts of money for speeding offenses, I feel like it doesn't get much worse than America. I've traveled and driven in a few countries, and the way traffic laws and fines are enforced in America is done as a business, in my opinion.
The worst part is that sometimes the court just doesn't want to hear your defense. For example, I got my car prematurely towed in NYC once. I was at my parking location at 9:52 PM. The sign read no standing after 10. Cutting it close? Sure. Illegal? Not according to the signage. Now even though I proved that the car was in the tow yard by 10:08 PM (my car's location was on east 4th street, the tow yard was over 68 blocks away and, at best, an 18 minute drive from my location), even though I had witness testimonies and call logs to prove my case, the court wasn't interested in any of it.
Article continues below advertisement
And if you think that's bad, then what the state of Oregon is doing is even worse. They're fining people $500 just for talking about traffic lights.
Article continues below advertisement
Mats Järlström is a Swedish electrical engineer who lives in Beaverton, Oregon. After his wife received a ticket for running a red light that was clocked from one of those automated cameras, he decided to look into the technology that the traffic lights use to dole out these tickets.
 Järlström discovered that the yellow light technology employed by Portland's traffic authority is from the 1950s and is in dire need of updating.
Article continues below advertisement
"The original formula is limited to only straight through lanes, however today it's misapplied to turning lanes, where we need to slow down to maneuver safely."
Article continues below advertisement
Järlström says that the new lights don't take into account vehicles that have to slow down in turning lanes to make the light. Stopping abruptly at a yellow light while in a turning lane could be just as dangerous as not going through it as well, so a slightly more delayed yellow light in turning lanes would make sense.
But when Järlström brought up the concern to Oregon's Board of Examiners, they threatened him with a $500 fine and a two year long investigation into the engineer.
Article continues below advertisement
They concluded that because Järlström didn't have a license, his public criticism of the traffic light system is illegal. In my opinion, that'd be like us not allowing people to criticize our political officials because we don't hold a position in government.
Article continues below advertisement
The Institute for Justice obviously didn't think this should fly, so they started building a case with Järlström against the board.
Article continues below advertisement
The Insitute's lawyers broke down the case as such:
"Criticizing the government's engineering isn't a crime; it's a constitutional right. Under the First Amendment, you don't need to be a licensed lawyer to write an article critical of a Supreme Court decision, you don't need to be a licensed landscape architect to create a gardening blog, and you don't need to be a licensed engineer to talk about traffic lights. Whether or not you use math, criticizing the government is a core constitutional right that cannot be hampered by onerous licensing requirements."