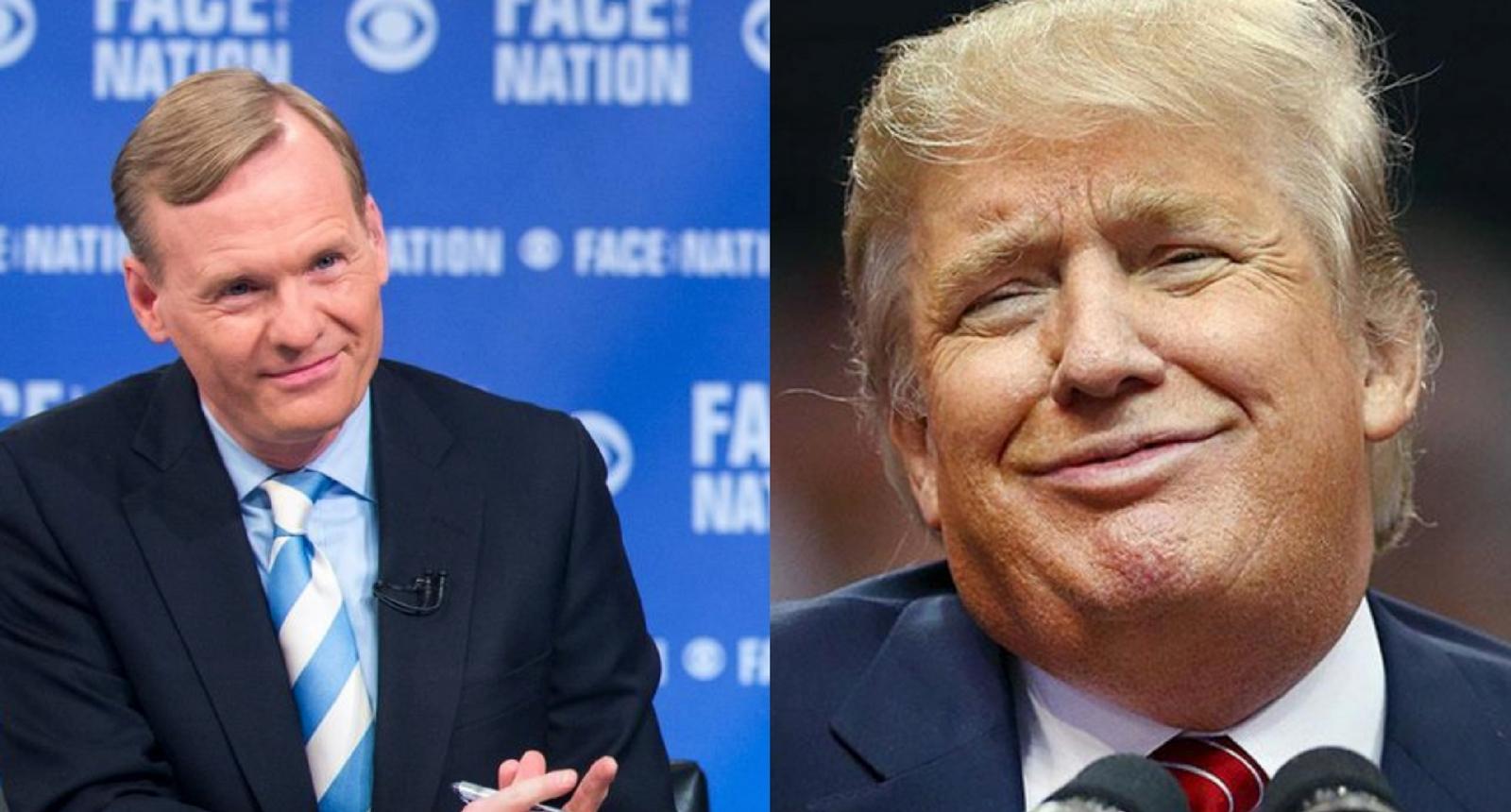 Trump Didn't Like How An Interview Was Going, So He Insulted The Show He Was On
Trump hurled some insults during his appearance on "Face the Nation" Saturday.
While chatting with CBS News' chief Washington correspondent and host of "Face the Nation," John Dickerson, about his accomplishments in his first 100 days as President, Trump seemed caught off guard by Dickerson's line of questioning.
Article continues below advertisement
Dickerson had asked about a quote from another interview in which Trump had admitted that he thought being President would be easier, which prompted this exchange:
Trump: "It's always a challenge like life itself is a challenge. It's very funny when the fake media goes out — which we call the mainstream media, which sometimes, I must say is you."
Article continues below advertisement
Taken aback, Dickerson countered:
Dickerson: "You mean, me personally?"
Trump: "Your show, I love your show. I call it 'Deface the Nation', but your show is sometimes not exactly correct."
The interview continued with Dickerson asking Trump about everything from North Korea to healthcare, but it was an awkward moment that, by now, seems almost expected.
Here's a clip of the entire exchange:
Article continues below advertisement
Donald John Trump is the 45th and current President of the United States. Before taking office on January 20, 2017, having beat opponent Hillary Clinton in the electoral college but not the popular vote, Trump was a real estate mogul, and a former reality TV star.
Born in Queens, New York, in 1971 Trump became involved in large, profitable building projects in Manhattan, under the guidance of his father, real estate developer Fred Trump.
In 1980, Donald Trump opened the Grand Hyatt New York, making him the city's best-known developer.
In 2004, Trump began starring in The Apprentice, a hit NBC reality series, and later in a spin-off series, The Celebrity Apprentice.
In 2015, Trump announced his candidacy for president of the United States running as a Republican. Trump win a majority of the primaries and caucuses, becoming the official Republican candidate for president on July 19, 2016. That same November, Trump was elected the 45th President of the United States, after defeating Democratic candidate Hillary Clinton.