Delta Employee Threatens To Arrest Parents And Put Child In Foster Care
Delta is making headlines again after an employee threatens to arrest Parent and put child in foster care.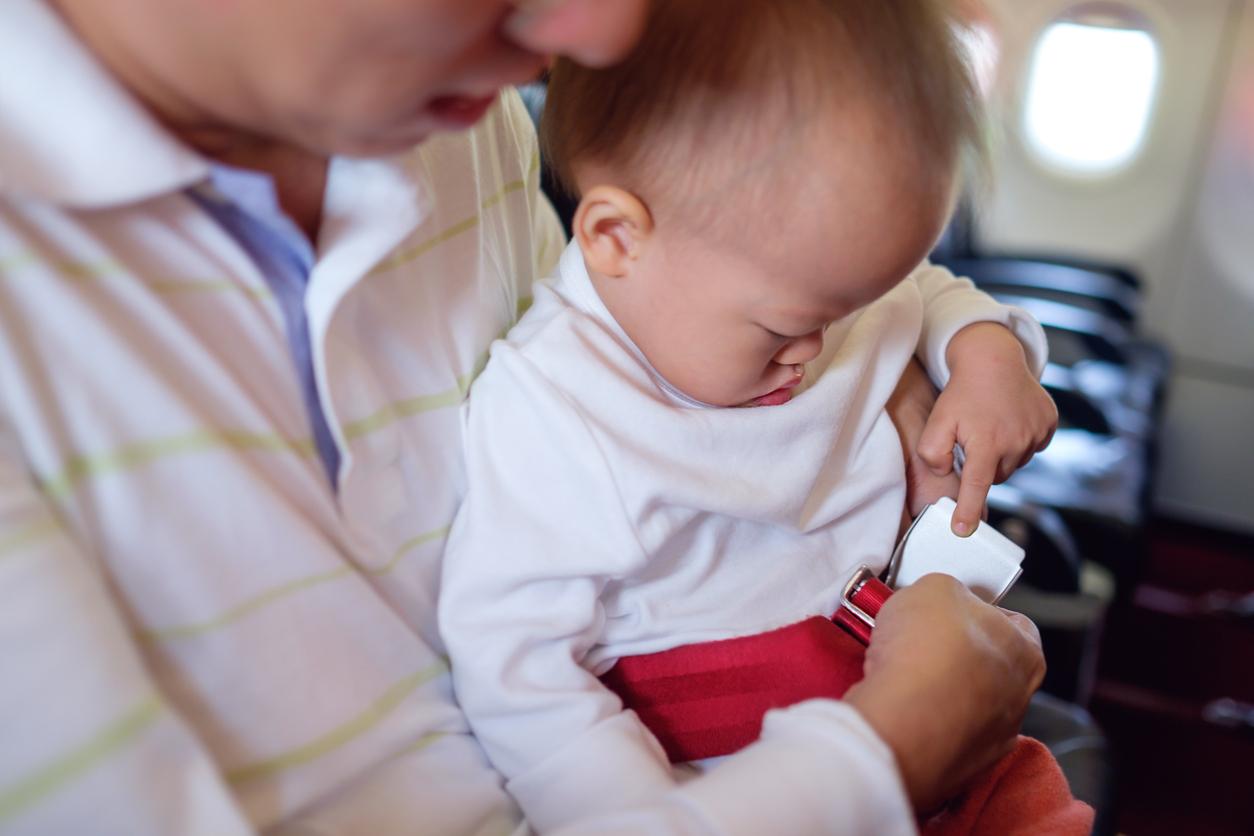 After the United PR disaster in which footage of a doctor being forcefully removed from an overbooked plane went viral, you'd think airlines would realize that they're always being filmed. But now, footage from a Delta flight in which an employee tells a husband and wife that they'll be arrested and their infant son placed in foster care if they don't vacate their seats is hitting the internet.
Article continues below advertisement
The Schear family of Huntington Beach, California, was flying from Hawaii to Los Angeles last week when staff asked them to give up the seat that their 2-year-old son was using and carry him on their laps so that an overbooked passenger could take the seat.
Brian Schear explained to ABC7 that they'd purchased the seat, but it was in their older son's name. At the last minute, they decided to put the 18-year-old son on an earlier flight home so that they could use the seat for their younger 2-year-old child, Grayson, who was originally going to sit in someone's lap.
Article continues below advertisement
After refusing to give up the seat they'd paid for to an overbooked passenger, an employee threatened to have the couple arrested and their child placed in foster care.
Brian's wife, Brittany Schear, said that the threat was terrifying.
"As a mother, you have a 1-year-old and a 2-year-old - it doesn't matter whether that's true or false. It put fear in me."
Article continues below advertisement
"You're saying you're gonna give that away to someone else when I paid for that seat?" Brian Schear asked the airline employee. "That's not right."
Eventually, he agreed to hold his son on his lap for the flight. But by then it was too late, and the airline said the whole family had to get off the plane. That was at midnight, which left the family scrambling to find somewhere to stay and paying $2,000 for a flight with United the next day.
Article continues below advertisement
In the video of the incident, airline staff are seen telling the parents that under FAA regulations, 2-year-old children are not supposed to have their own seats and are supposed to sit in laps. But the FAA and Delta website both encourage parents to buy separate seats for young children and restrain them with a car seat.
The Schears said that Grayson flew in a car seat during the flight to Hawaii and that no concerns were raised. Delta's website seems to contradict the employee's statement:
Article continues below advertisement
"We want you and your children to have the safest, most comfortable flight possible. For kids under the age of two, we recommend you purchase a seat on the aircraft and use an approved child safety seat."
As does the Federal Aviation Administration:
"The Federal Aviation Administration (FAA) strongly urges you to secure your child in a CRS or device for the duration of your flight. It's the smart and right thing to do so that everyone in your family arrives safely at your destination."
Article continues below advertisement
Delta said in a statement:
"We are sorry for the unfortunate experience our customers had with Delta, and we've reached out to them to refund their travel and provide additional compensation. Delta's goal is to always work with customers in an attempt to find solutions to their travel issues. That did not happen in this case and we apologize."
You can watch the entire exchange below.