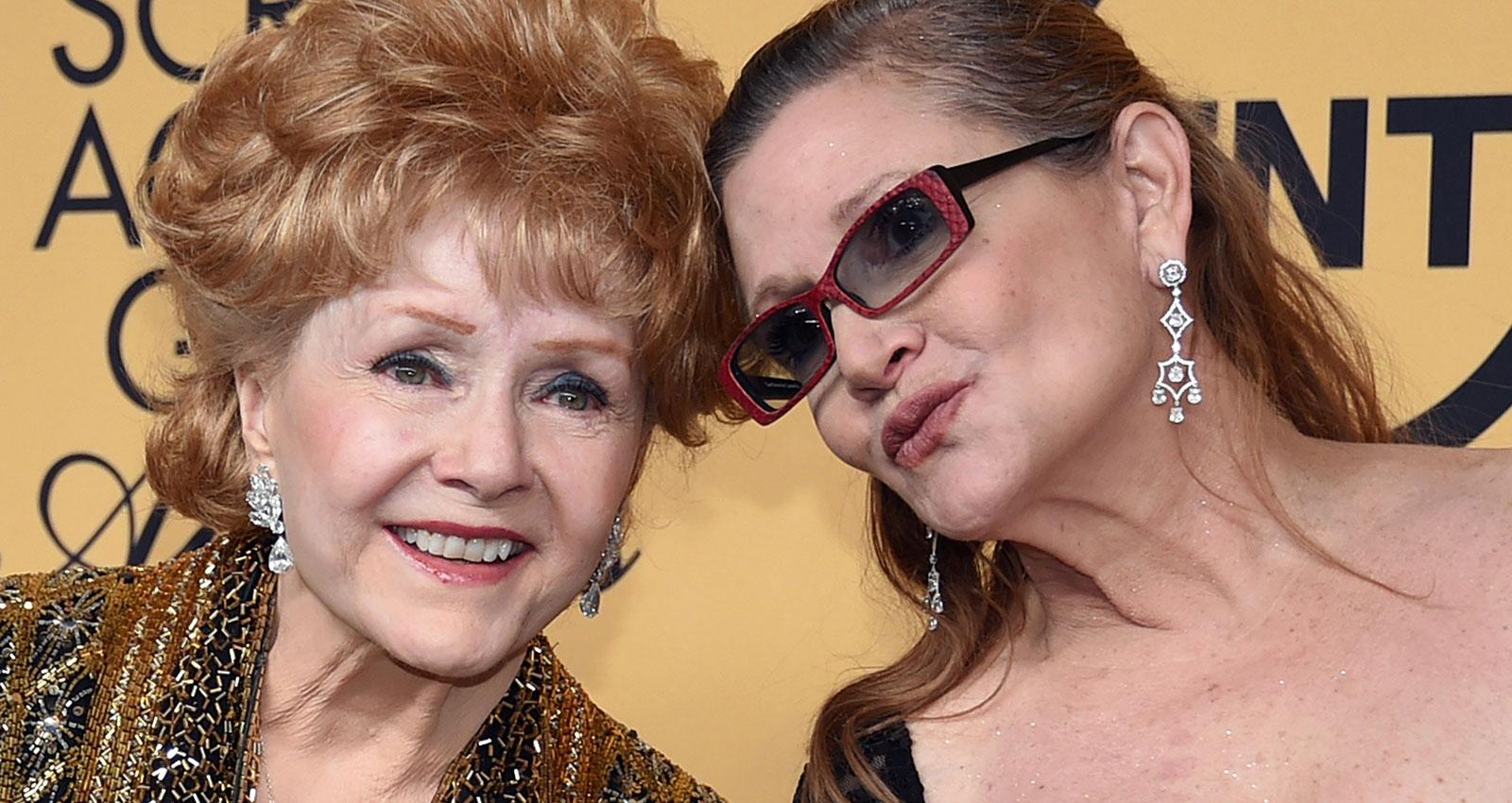 Tombstone Honoring Carrie Fisher And Debbie Reynolds Will Break Your Heart
By Aimee Lutkin
Carrie Fisher is, of course, best known for her role as Princess Leia in Star Wars. But she was also widely beloved as a comedic writer and actress. Fisher suffered from bipolar disorder and spoke openly about her struggles with her mental health in the public often. It was well chronicled her ups and downs with it.
For all those reasons and many others, the world was shocked and mournful when she died after suffering a heart attack during a flight from London to Los Angeles in late December. Then, just one day later, her mother and Hollywood icon Debbie Reynolds was rushed to the hospital. She died soon after. Fisher and Reynolds had an incredibly close mother-daughter relationship that was documented in the film Bright Lights, released posthumously in 2017.
Reynolds' last words were reportedly, "I want to be with Carrie."
In honor of their love for one another, there was a shared private memorial service for both for them simultaneously, at which it looked like Carrie Fisher's urn was shaped like a Prozac pill. At least, according to Cher:
Yahoo News reports that a somewhat more formal memorial was created to honor both women, erected at the Forest Lawn Memorial Park in Hollywood. The statues show Debbie and Carrie together, sculpted in a classical Greek style, holding each other in a warm embrace:
It's a little more formal than a Prozac pill, but it gets the message across. If that doesn't make you weep openly at your desk, here's a chaser: Fisher's daughter, Billie Lourd, honored the most sacred day of the year for Star Wars fans on May the 4th by sharing this throwback on Instagram, in which she is being carried by her mom and followed by Chewbacca as a guardian: