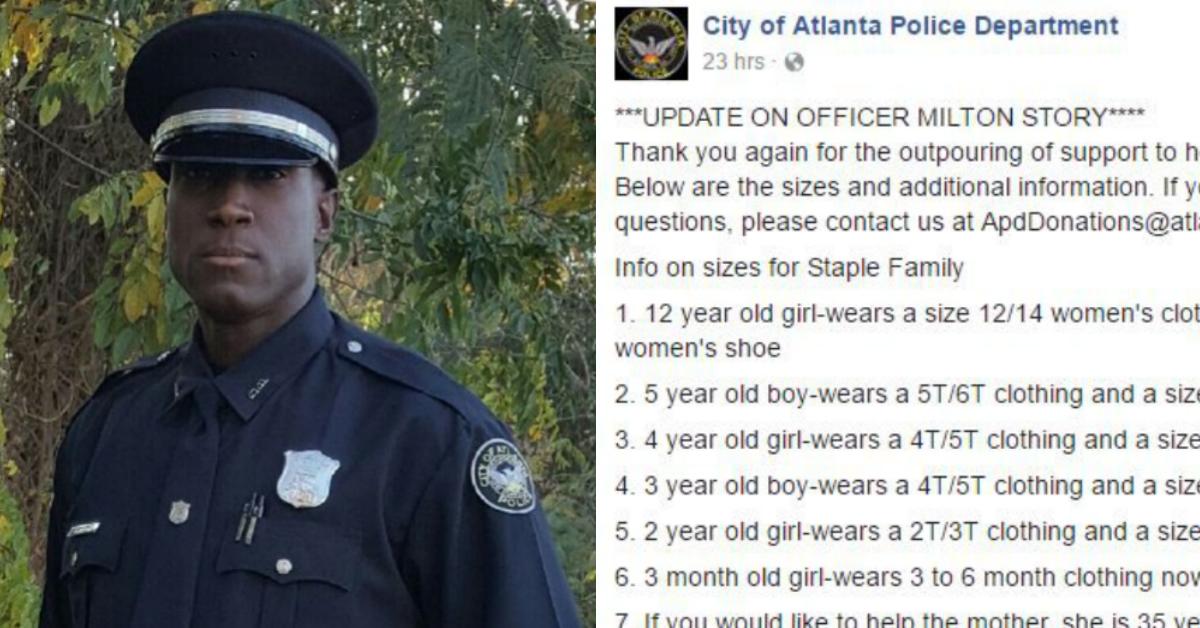 This Cop Busted A Girl For Stealing $2 Shoes, Then Tried To Help Her Family
By Mustafa Gatollari
Just because something is technically legal doesn't mean it's acceptable. There's no law that says you have to tip your waiter, but who stiffs a struggling server? It's also not illegal to make health insurance more expensive for rape survivors, but that doesn't mean you should do it.
You just can't win when you're dealing with someone who chooses to see what they want to see in black-and-white terms, then decides to allow for interpretation whenever it suits their own needs. This doesn't really bother me when I get roped into arguing with some idiot online, but when those in power employ these same pathetic tactics in order to take advantage of people and game the system, that's troublesome.
Especially when judges and police officers use black-and-white interpretations of the law just to wrestle a fine from your already-suffering bank account. Or to make an arrest because they're gunning for a promotion.
But this Atlanta police officer went above the call of duty when he caught a 12-year-old girl stealing $2 shoes from a Family Dollar store.
When Officer Che Milton discovered that the girl was stealing the shoes for her 5-year-old sister, he wanted to see the living conditions that would drive someone to steal such a cheap pair of shoes.
When he saw where the 12-year-old girl lived, his heart sank.
Once the Atlanta police officer entered the home, he saw that there was hardly any food in the house, nor were there enough beds for all the children living there. The only piece of furniture? An old sofa.
When she spoke with the girl's mother, she explained that she didn't work because the cost of day care was too high.
The girl's father worked outside of town but didn't make enough money to support them all. After seeing the sincerity of the woman's plea and the dire state of their living situation, he immediately contacted a Division of Family and Children Services (DFACS) social worker to see what programs the family could take advantage of to better their living situation.
He then bought four pizzas and two bottles of soda to get the family a quick meal, which Officer Milton paid for and delivered himself.
Milton was floored by the outpouring of support and kind words he received for his actions, and has posted information on the City of Atlanta's Police Department Facebook page letting people know what the family needs. For now, the family is accepting clothing donations for their children, which you can learn more about here.
Seeing this kind of support from a police officer is a great reminder that while some cops we come in contact with are jerks with Napoleon complexes, there are a lot of them out there who take their oath to protect and serve their communities seriously. It's comforting to see that Officer Milton is one of the good guys. (h/t wsbtv)