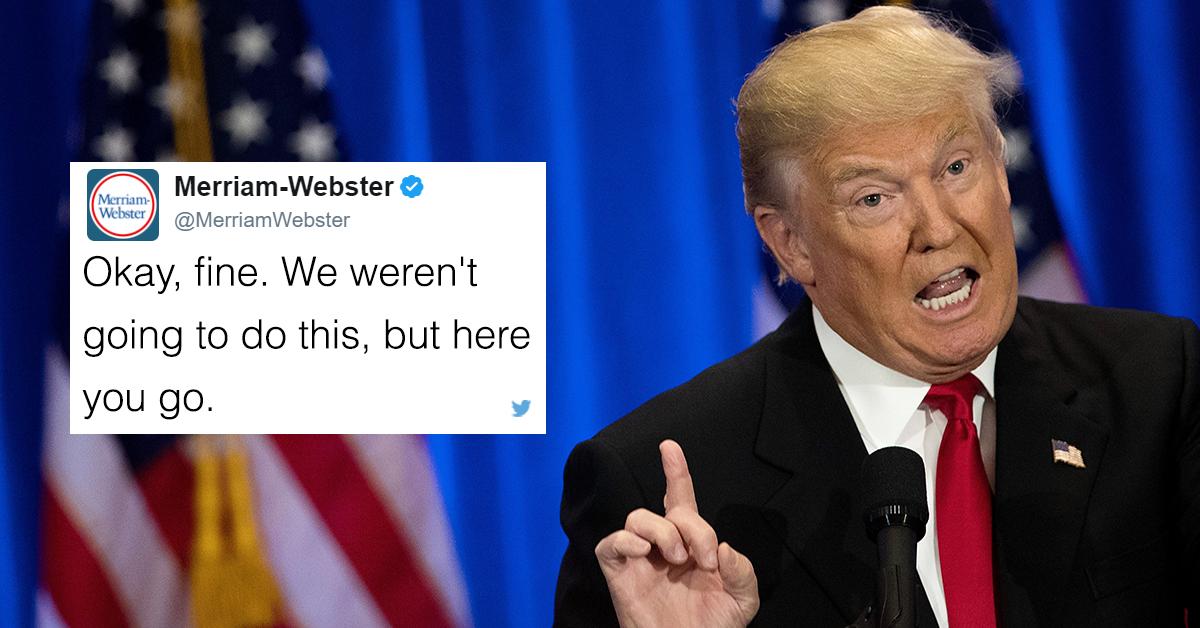 Merriam-Webster Got Super Petty About Donald Trump's Latest Spelling Mistake
By Mark Pygas

Updated
It emerged this morning that President Obama warned then President-elect Donald Trump about hiring the now disgraced Michael Flynn during a meeting after the election, and he did it anyway even though there were red flags. This claim was acknowledged by a senior Trump administration official, according to NBC News. 
Flynn was the director of the National Intelligence, and later the director of the Defense Intelligence Agency, under Obama. In 2014, he retired from the military after openly criticizing the Obama administration's stance on radical Islam. Flynn claimed that he was pushed into retirement by the administration but clearly had a bit of baggage.
Trump named Flynn as his national security adviser. But he was fired less than three weeks into the administration after it emerged that he had private conversations with the Russian ambassador to the United States before he was in office, and for misleading Vice President Pence about the nature of those discussions. 
This week, former acting Attorney General Sally Yates, who also warned the Trump administration about Flynn and was fired when she refused to defend Trump's travel ban, is set to testify that Flynn misled the White House.
And as usual, President Trump took to Twitter to defend his administration from the revelations. But see if you can spot something wrong with his tweet...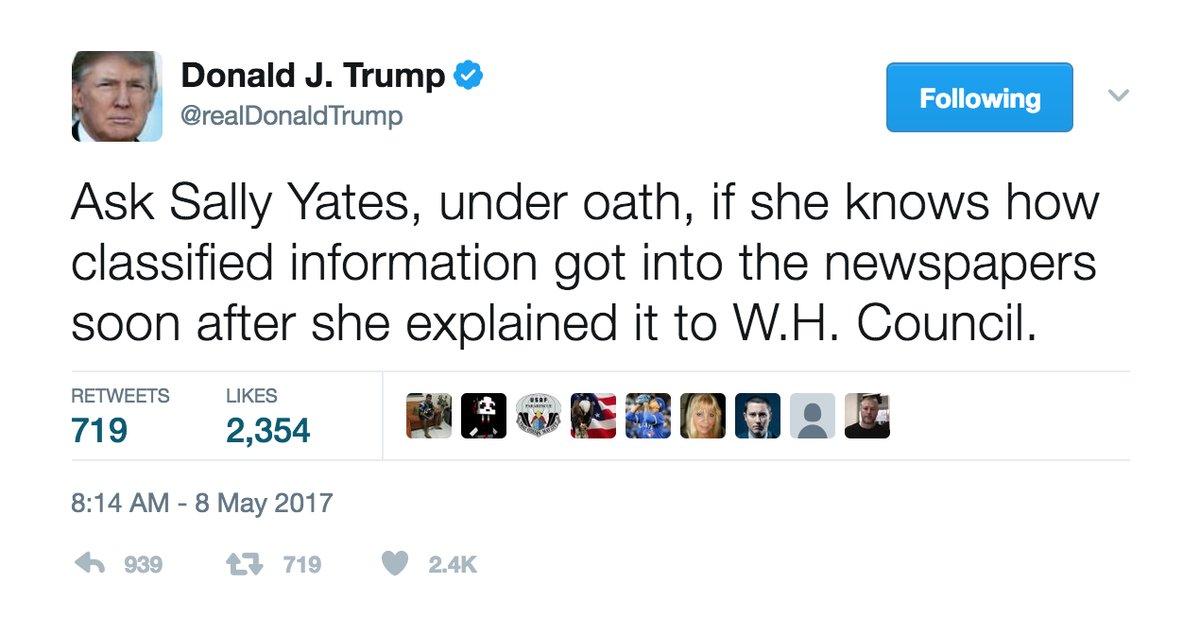 Yes. In his now deleted tweet, President Trump incorrectly used the word "council" instead of "counsel." The tweet was deleted several hours later, and the misuse corrected...  
Ask Sally Yates, under oath, if she knows how classified information got into the newspapers soon after she explained it to W.H. Counsel.

— Donald J. Trump (@realDonaldTrump) May 8, 2017
But not before Merriam-Webster decided to tear him to shreds about it.
Okay, fine. We weren't going to do this, but here you go.

— Merriam-Webster (@MerriamWebster) May 8, 2017
counsel: ⚖ a lawyer appointed to advise and represent in legal matters
council: 🙋an assembly or meeting for consultation or discussion

— Merriam-Webster (@MerriamWebster) May 8, 2017
And then got incredibly petty.
As you can imagine, people gathered to warm themselves by the heat of this burn. 
@MerriamWebster Yes, Trump is dumb. We knew that. More importantly, POTUS was intimidating a witness that was about to speak against him & associates.

— r/esist (@redditresist) May 8, 2017
Merriam-Webster continues to be our favorite dictionary. Step up your game, Oxford.