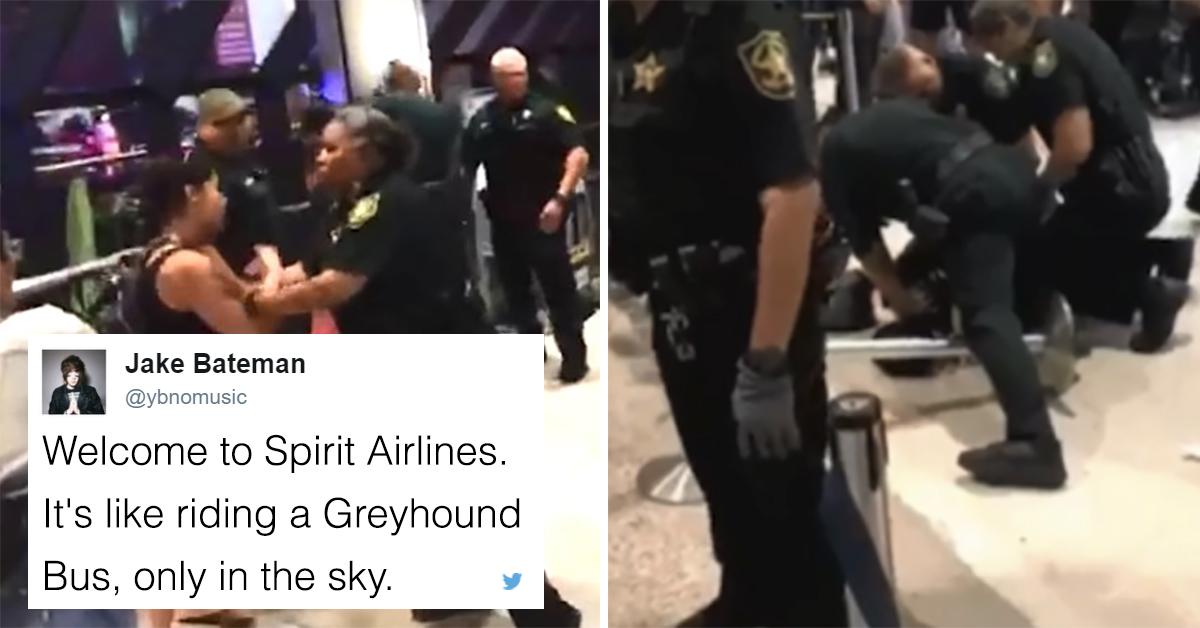 Spirit Airlines Canceled Hundreds Of Flights And It Resulted In A Riot
By Mark Pygas
Fists started flying at the Fort Lauderdale-Hollywood International Airport on Monday evening after Spirit Airlines canceled dozens of flights. Witnesses recorded passengers fighting each other and the Broward County deputies who were called in to calm the situation down. It all started after Spirit Airlines cancelled a ton of flights stranding passengers for an unknown amount of time.
According to the Associated Press, the budget airline is currently in a labor dispute with the Air Line Pilots Association, the union that represents their pilots. Spirit Airlines filed a lawsuit saying that the union has organized a slowdown, while the union told CBS News that Spirit pilots weren't engaged in any job action with the airline and that Spirit's operations "have experienced significant problems over the past several days."
Operations are still being impacted today, with six flight cancellations and 19 delays from the airport by the early afternoon. Last week alone, over 300 flights were impacted. People were not happy and took most of their anger out on the airline, but eventually it boiled over into a full out riot.
Tamari Cameron and Latreece Smith spent the night at the airport when their flight was canceled, and described to the Sun Sentinel why the fight broke out:
"It started last night, flights were canceled. Fights broke out due to the frustration with Spirit and customers and then it turned into customers against police."
Three travelers were arrested as a result of the fight. And as you can imagine, the footage immediately went viral on social media.
Air travel has looked more and more like The Hunger Games recently, specifically with the way they funnel everyone into small spaces. It's a big question how much longer consumers will be willing to be mistreated by airlines before they start speaking with their wallets.