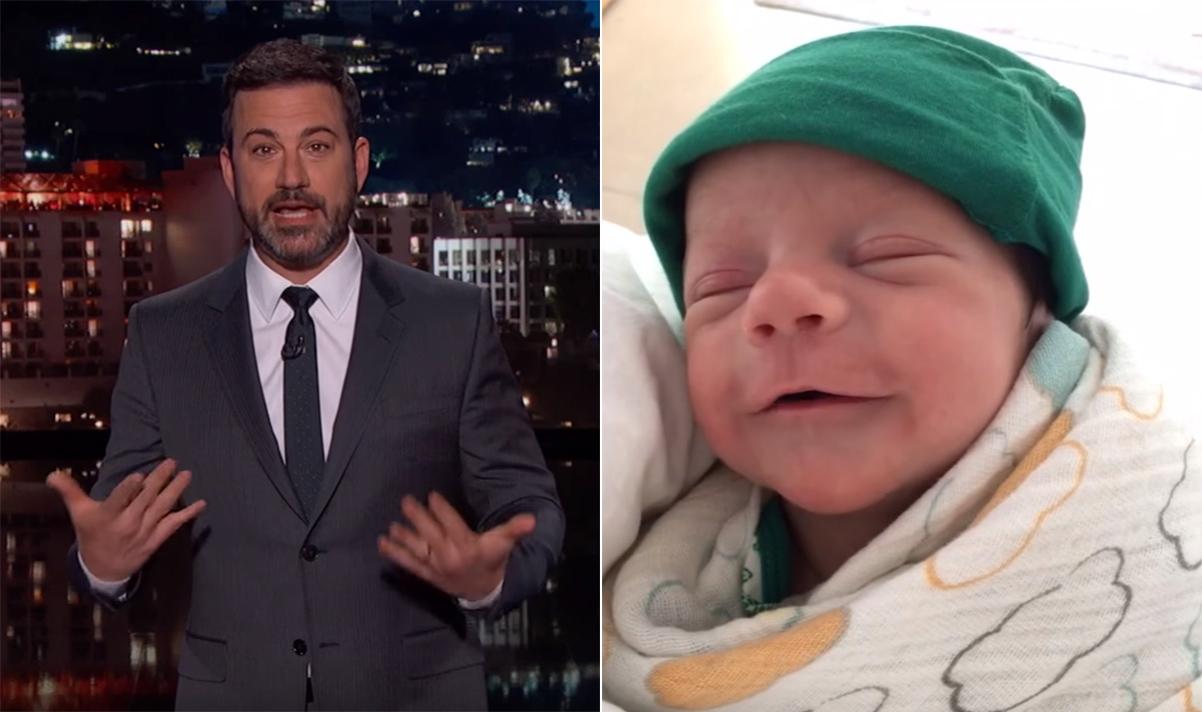 Jimmy Kimmel Defends Obamacare Monologue And Tears Critics Apart
By Mark Pygas
Last week, Jimmy Kimmel defended Obamacare on an episode of Jimmy Kimmel Live after revealing that his newborn son, Billy, was born with a heart disease that required open heart surgery.
Kimmel pointed out that after the further surgeries his son will require, Billy would probably have exceeded his lifetime allowance and be uninsurable if it weren't for the Affordable Care Act, dubbed Obamacare.
"We were brought up to believe that we live in the greatest country in the world. But until a few years ago, millions and millions of us had no access to health insurance at all," he said in a powerful monologue.
"If your baby is going to die and it doesn't have to, it shouldn't matter how much money you make. I think that's something that, whether you're a Republican, or a Democrat, we all agree on that, right?"
But a few days after those statements, President Donald Trump's American Health Care Act (AHCA) narrowly passed through Congress with 217 votes to 213. The bill cuts $800 billion from Medicaid, and is expected to have a tough time getting through the senate, where many Republican senators openly oppose the bill as it is.
On this Monday's episode of the show, Kimmel responded to the criticism that he received for this monologue, starting off by assuring viewers that Billy is doing "very well," and is eating and sleeping well. He also thanked all of those that made donations to the Children's Hospital Los Angeles.
Kimmel started by responding to an opinion piece in the New York Post titled "Jimmy Kimmel's obscene lies about kids and medical care."
"I would like to apologize for saying that children in America should have healthcare," the host joked. "It was insensitive. It was offensive and I hope you can find it in your heart to forgive me."
"There are some very sick and sad people out there," he said in reference to former House Speaker Newt Gingrich. In an interview with Fox News, Gingrich said that Kimmel's argument was invalid because doctors will do everything they can to save a life in an emergency.
Kimmel retorted by saying that emergency operations only help if all health problems are fixed by that surgery. "That never ever happens," he added. "We've had a dozen doctors appointments since our son had surgery. Some kids need an ambulance to transport them, that doesn't even cover the parents who have to miss work for all this stuff. Those details Newt forgot to mention."
Kimmel then interviewed Republican Senator of Louisiana, Bill Cassidy. Cassidy, a doctor who opened a free clinic in Baton Rogue, said that he strongly opposes the AHCA as it is because it allows insurance companies to cap their payouts to customers and raises premiums. Cassidy added that it was now down to the Senate to amend the bill. The full interview is well worth a watch.