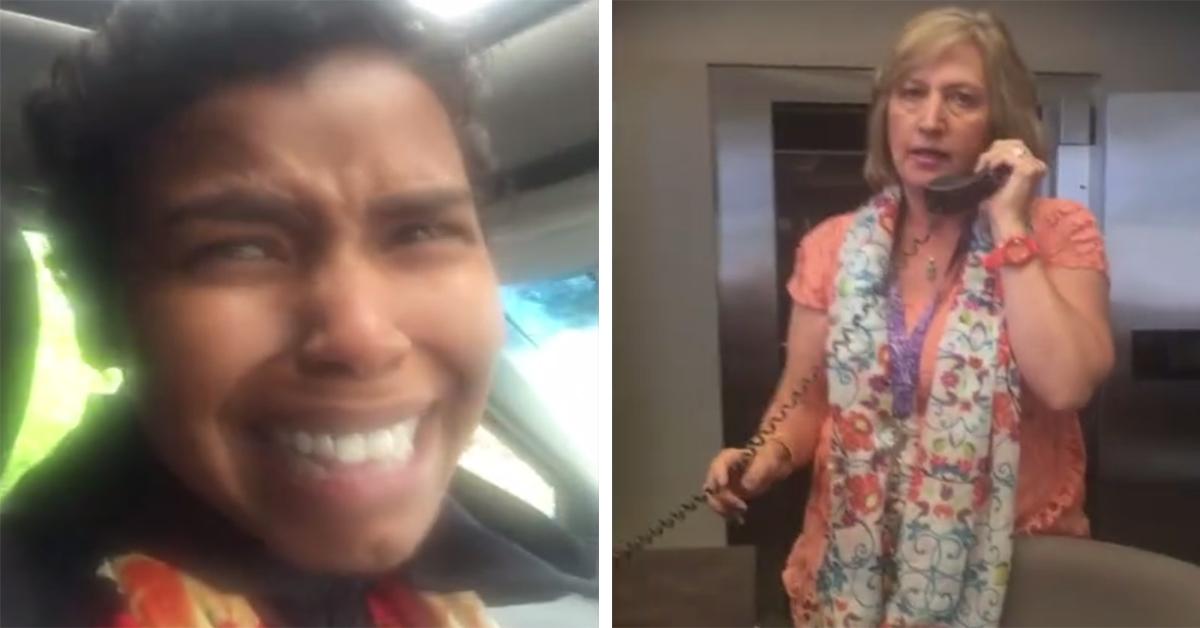 Bank Worker Threatens To Call Cops On Woman Wearing A Hijab
By Mark Pygas
Jamela Mohamed, a Muslim-American woman, claims that she was unfairly singled out at a Sound Credit Union in Kent, Washington, when a bank supervisor threatened to call cops unless she removed her hijab.
Mohamed claims that she went to the branch to make a payment on her car, as she has several times before. When she entered the bank with a hooded jacket, a teller asked Mohamed to take off her hood. A sign inside the credit union says hats, hoods, and sunglasses are not allowed.
To adhere to the policy, Mohamed went to her car to grab her hijab. Muslims observe Jummah every Friday, and as Mohamed told Komo News: "Since Ramadan is coming up, I make sure I wear my scarf."
But as Mohamed was waiting to be served, she noticed two men being serviced with baseball hats. Mohamed asked: "Why am I witnessing a man being serviced with a hat on and I'm being told to take off my hood?"
That's when Mohamed started recording...
Mohamed explained that the teller went to ask his manager if she could wear the hijab, claiming that he said "it shouldn't be an issue."
But then, the video cuts to the branch supervisor counting to three and then saying she was going to call 911 if Mohamed didn't remove her hijab. "I didn't even get to utter a word," Mohamed said. "She started screaming, 'One, two, three! I'm going to call 911!'"
The video then cuts for a second time, to Mohamed crying in her car as the supervisor circles her car. Mohamed then goes on to claim that the supervisor yelled out her license plate number as she drove away.
Mohamed stated that she has no issue with the rule, but believes that it needs to be enforced on everyone, which it wasn't in this case.
Sound Credit Union apologized in a statement, saying it did not handle the situation well, and adding:
"It is clear our training needs to include more empathy and sensitivity to all cultures, because as a credit union, we believe in equal treatment of all people."
But many customers are saying that apology wasn't good enough. They've been leaving blistering reviews on Sound Credit Union's Facebook page since the incident became public.
Several reviewers are calling for the manager to be fired and are threatening to close their accounts unless that happens. But for now, Sound Credit Union is still reviewing the situation.